I took some time to revisit my contribution to the Altaro VMware blog, along with that of other writers. I'm now well past my 100th published blog post and keeping track of what I've written to date is fast becoming a nuisance. To this effect, I've divided all the VMware posts into 12 generic topics as listed below. This should help me, and you as a reader, find what you came looking for quicker.
Clicking on any of the balloons below, takes you to a list of posts specific to the labelled topic. Clicking on a section's header, will take you back to the top of the page where you can select another topic if needed.
---
vCenter and PSC
A quick look at upgrading to VCSA 6.5
Migrating from vCenter Server for Windows 6.0 to vCSA 6.5
Upgrading to vSphere PSC 6.5 using the Windows installer
Upgrading vCenter Server Appliance (vCSA) to 6.0 Update 2
Using the Windows vCenter to vCSA Migration Tool (by Ryan Birk)
ESXi
vSphere Components
---
ESXi
vCenter
Nesting and Labs
Guest Operating Systems
Misc VMware Products
How to install vRealize Orchestrator 7.3
---
How to monitor ESXi with Nagios Core – Part 2
---
vCenter
How to schedule tasks on vCenter Server
VMs and Templates
vSphere VM Templates – A Complete Guide – Part 3
VMware Tools
Troubleshooting
10 ways to troubleshoot poor VM performance



---
---
---
Backup
DR & HA
---
Patching
Firewall
Hardening
How to unlock vCenter SSO domain accounts from the command line
Misc
---
---
---
---
[the_ad id="4738″][the_ad id="4796″]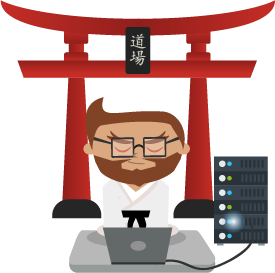 Not a DOJO Member yet?
Join thousands of other IT pros and receive a weekly roundup email with the latest content & updates!