Fresh out of the mill, vSphere 6.5 Update 1 (U1) brings along what are mostly new exciting changes. For some, however, this release could spell bad news. Support for third party virtual switching products is being dropped. So if you're a Cisco Nexus or DVS5000v fan, keep reading at your own peril. You've been warned. Well, to be fair this was already announced earlier on and, nevertheless, support will still be provided on earlier vSphere versions. But still, upgrade day is always lurking behind the corner.
Although not a major release in itself, U1 it is still definitely worth exploring. Here's a round-up of the most important features you'll find in the first update for vSphere 6.5.
What's new in vSphere 6.5 Update 1?
---
vCenter Server 6.5 U1
U1 kicks up maximums up to a higher level, yet again. For large enterprises, this means a larger number of vCenter Servers participating in a single domain. This also means, a larger number of ESXi hosts per domain with a larger number of concurrently registered and powered up virtual machines. Here are the latest numbers:
vCenter Servers per vSphere Domain: 15 (previously 10)
Hosts per vSphere Domain: 5000 (previously 4000)
Powered On VMs per vSphere Domain: 50,000 (previously 30,000)
Registered VMs per vSphere Domain: 70,000 (previously 50,000)
On the database front, vCenter now supports Microsoft SQL Server 2014 SP2 and 2016 / 2016 SP1. The tcServer has now been replaced with Tomcat 8.5.8 presumably for better performance and stability.
Installing vCenter has been made even easier with the list of installer friendly OSes expanded to include the latest Windows Server versions. For Apple fans, macOS Sierra is now supported. If command-line upgrade is your thing, the upgrade process has just been made more user friendly with the inclusion of  a structured status file provided along with installer logs for installation, upgrade and migration processes of vCSA. Most importantly those of your running vCenter Server 6.0 Update 3 or later, will will now be able to upgrade directly to vCenter Server 6.5 Update 1.
From a VM perspective, GOSC can now be applied to VMs running Ubuntu 17.04s.
ESX 6.5 U1
There's little that's new on the ESXi front other than a few updated drivers. These include the VMware nvme and a bunch on Intel and Broadcom drivers. As always, ESXi 6.5 U1 incorporates all the bulletins for ESXi released earlier.
vSAN 6.6.1
On the patching side of things, VUM has been revamped to be fully vSAN aware. This means you need to worry less about having up to date drivers, patches and what not. Storage Device Serviceability enhancement is another cool feature that will light up the leds on specific devices to facilitate diagnostic and troubleshooting tasks.
Helping you fine-tune your vSAN deployments is the new Performance Diagnostics in vSAN which analyses benchmarks taken by 3rd party tools. It then compares the performance data and will return back with suggestions on how to fix bottlenecks or issues via KBs.
While not vSAN related, on the storage front VADP now also supports Windows Server 2016 and Red Hat Enterprise Linux RHEL 7.3 as a proxy backup.
Thanks to Yellow Bricks for the explanation.
vSphere Client (HTML5)
The vSphere HTML5 client was supposed to be the next big thing replacing the aching vSphere Web Client. When it was first released, it was nowhere close to providing the same vSphere Web client feature set. Since then, things have changed pretty fast. Update 1 brings the HTML5 client up to par – 90% or thereabouts – to its aging cousin. For instance, it now supports most content library and OVF deployment operations. Operations on roles and permissions are also possible as is basic customization of the Guest OS. Further additions have been made to virtual machine, storage, ESXi host, fault tolerance and network management.
Product Support Notices
There are a number of support notices you should be aware about before taking the plunge. I've lifted the most important ones straight off the official release documentation.
My 2 cents: Personally, the most important point to take home is the discontinuation of the 3rd party virtual switch program. This is going to irk quite a few people, especially anyone who invested big time in products such as Cisco Nexus, something used heavily at my old workplace. It's not as simple as upgrading and there will be some pain involved.  As the vSphere client war rages on, just know that the thick vSphere client is now completely and officially defunct. Something tells me that I won't be able to connect to ESXi 6.5 once I upgrade 🙁
As of vSphere 6.5 Update 1, VMware announces the discontinuation of its third party Virtual Switch program. VMware plans to deprecate the APIs used by third party distributed virtual switches. You are encouraged to migrate from third party distributed vSwitches including Cisco Nexus 1000V, Cisco VM-FEX, Cisco AVS, HPE 5900v and IBM DVS 5000v to vSphere Distributed Switch (VDS).
Cross vCenter Server provisioning, which was introduced in vSphere 6.0, is not supported across vCenter Server versions. The cross-vCenter provisioning operations not supported across different versions of vCenter Server include vMotion, cold migration, and cloning. For example, a vMotion operation from vCenter Server 6.0 to vCenter Server 6.5, and vice versa, are not supported.
VMware vCenter Operations Foundation 5.8.x is no longer offered, interoperable or supported with the release of vSphere 6.5. If you want to continue using vCenter Operations Foundation 5.8.x products, you can do so only with vSphere 5.5 and vSphere 6.0.
vSphere 6.5 is the final release that supports binary translation mode virtualization of operating systems and Software-Based Memory Virtualization. these will not be included in future vSphere releases.
You cannot create new legacy (Record & Replay / uni-processor) Fault Tolerance virtual machines on vCenter Server 6.5 and ESXi 6.5 hosts. If you want to continue running legacy Fault Tolerance virtual machines, remain with ESXi 6.0 or earlier. Existing legacy Fault Tolerance virtual machines continue to be supported on ESXi hosts earlier than 6.5 and managed by vCenter Server 6.5. If you wish to upgrade ESXi hosts to 6.5, turn off legacy Fault Tolerance (do not only disable Fault Tolerance) on the protected VMs prior to upgrading. SMP-FT (multiprocessor Fault Tolerance) is not automatically enabled on the VM. You must manually turn on Fault Tolerance (which becomes SMP-FT) for VMs on the newly upgraded 6.5 ESXi host.
Conclusion
---
There's a lot of plus points to Upgrade 1 but dropping third party support for some features may disappoint some users. However, overall there are plenty of exciting changes that will delight many.
References
---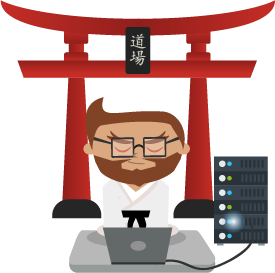 Not a DOJO Member yet?
Join thousands of other IT pros and receive a weekly roundup email with the latest content & updates!