The SysAdmin DOJO Podcast
Training you to be a kick-ass system administrator.
Our goal is simple. We talk with industry experts to provide you with actionable real-world knowledge that will equip you to become the IT black belt within your organization. From virtualization and automation to Microsoft 365 and security and lots more, tune in fortnightly for your dose of the SysAdmin DOJO Podcast.
Why is Licensing in Microsoft 365 so Complicated?
May 10, 2022
44 mins
What different options are there for licensing in Microsoft 365, for frontline workers, and most importantly, which license to choose!
Connecting Clouds – Azure Networking with Mike Bender | The SysAdmin DOJO Podcast
April 26, 2022
46 mins
Learn about the importance of Azure Networking, Azure vWan, certification options and why you should skill up on it.
Hybrid Cloud Management via Azure Arc with Thomas Maurer | The SysAdmin DOJO Podcast
April 12, 2022
42 mins
Cloud Advocate Thomas Maurer of Microsoft discusses Hybrid Cloud management, strategy and planning with Azure Arc.
Listen to The SysAdmin DOJO Podcast on your favorite platform. Let us know what you think of it (or how we can improve) by rating or leaving a review!
Don't miss an episode. Subscribe for podcast notifications, and more, on the DOJO.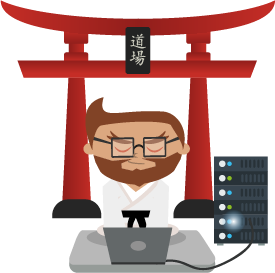 Not a DOJO Member yet?
Join thousands of other IT pros and receive a weekly roundup email with the latest content & updates!