Latest Altaro Hyper-V eBook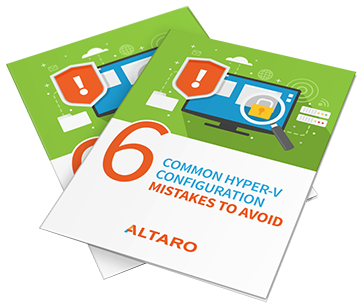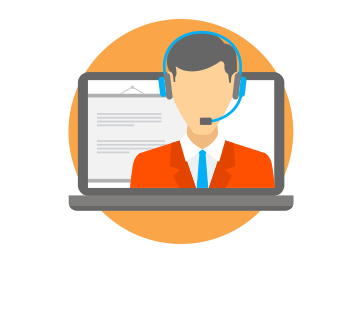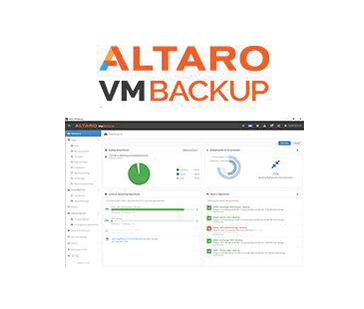 0

Running an MSP isn't easy but a few things will make your life easier & your customers happier - most importantly, knowing how to learn from your mistakes..

0

We assembled 3 industry experts and Microsoft MVPs to answer your questions about major developments affecting Hyper-V today and in the foreseeable future.

2

Learn about the new hot add and remove of virtual network adapters feature in Hyper-V 2016. Includes demonstration and commentary.

0

Changing memory allocation usually causes downtime but Hyper-V 2016 changes that. Find out how to add or remove memory on-the-fly in Hyper-V 2016

0

Easy-to-follow best practices to improve and ensure optimal Hyper-V performance in the modern cloud era. Updated regularly to reflect changes and updates.

2

Learn how and when to carry out Storage Migration for Hyper-V virtual machines. Includes PowerShell script for mass-moving VMs.

0

What are the most important industry changes influencing the future of Hyper-V? Be prepared, these three technologies will change Hyper-V forever

0

The most important announcements from one of the most important technology events of the year, Microsoft Ignite 2017. Featuring containers, honolulu & azure

2

Everything you need to know about managing integration services in Hyper-V 2016 inc. installation, updates, compatibility, backups, guest services, & more

0

Trying to decide between using Hyper-V in a GUI or in Core mode? Find out how to reason through the choices in this article with pros and cons of each

Your "go to" destination for Microsoft Hyper-V

We know that managing Hyper-V can be difficult, especially in more complex environments. As such, we've gathered the knowledge from our authors and put together several different resources to make your day-to-day administration of Hyper-V easier and more time effective. Whatever medium suits your learning style best, we've got it! Need bite sized chunks? Check out our blog posts. Need something more in-depth? We have a number of Hyper-V eBooks available. Do you do better with a video medium? Be sure to review our list of Hyper-V webinars! We do them monthly and always bring in the top talent in the industry to give you the best information and best practices.

Ultimately, IT is about community. With as fast as the industry changes, we feel mind-share is more important than anything. It is our goal to give you the knowledge to handle your day-to-day challenges with Hyper-V, to keep you apprised of all the great features the platform has to offer, and how best to use them.

We hope you enjoy your time here!