VMware has just released vSphere 6.0 update 2. As with any release, one longs for new functionality, improvements and bug fixes. In this respect, this update certainly does not disappoint, mainly because of a couple of pretty interesting features for both vCenter Server and ESXi.
What's new?
Straight from the horse's mouth, here are some the major features and improvements for vCenter Server and ESXi included in this latest update:
vCenter Server 6.0 Update 2
Two-factor authentication for vSphere Web Client using 

RSA SecurID and Smart card authentication
Support to change vSphere ESX Agent Manager logging level. This release supports dynamic increase or decrease of vSphere ESX Agent Manager (EAM) logging levels without restarting EAM.


vSphere Web Client support extended to include 

Microsoft Windows 10.


vCenter Server database now supports 

Microsoft SQL Server 2012 Service Pack 3 and SQL Server 2014 Service Pack 1
ESXi 6.0 Update 2
Higher Ethernet Link Speeds with 

25Gbit and 50Gbit Ethernet link speeds now supported.


VMware Host Client –  an ESXi embedded

HTML5 client used to connect to and manage single ESXi hosts.


VMware Virtual SAN 6.2 with a 

new vsan vib included in the ESXi image (KB given further down).


Deduplication and Compression
Erasure Coding with RAID 5 and RAID 6.
Quality of Service
Support for SAP

vSphere APIs for I/O Filtering (VAIO) Enhancement


ESXi 6.0 Update 2 supports the IO Filter VASA Provider in a pure IPv6 environment.

ESXi 6.0 Update 2 supports the VMIOF versions 1.0 and 1.1.

ESXi 6.0 Update 2 addresses issues that have been documented in the 

Resolved Issues

 section.
Thoughts?
One of the first features many will probably dig into, is the two-factor authentication option for vSphere Web Client which, needless to say, adds an extra layer of security in terms of access control. Next is the new embedded VMware Host Client which, as it happens, was previously available as a fling, something which will be covered in an upcoming "Managing the ESXi firewall" post. For those of you who manage stand-alone ESXi hosts – any host not managed through vCenter Server – I bet there are days you curse at the lack of a browser-based ESXi management console. Well, sin no more as this shortcoming has been finally addressed by the inclusion of the VMware Host Client, an OS embedded HTML5 web-based management console pretty much similar to the vSphere Web Client.
VSAN 6.2, the 4th generation of VMware's take on software-defined storage, is now bundled in the U2 update for ESXi. In doing so, a strict dependency is implicitly imposed on the vsan, esx-base and vsan health vib files, such that specific actions taken using ESXCLI and PowerCLI commands will fail. This is best described in KB2144595.
I just finished upgrading a stand-alone ESXi 6.2 U1 host in my test lab using the offline bundle upgrade method, a painless process which completed without a glitch as is frequently the case when testing but rarely so where live environments are involved.
The build for ESXi 6.0 U2 is shown in Figure 1. You can double check (Figure 2) if this is correct by going to this link. I suggest you add it to your bookmarks – as I do – since it's a great resource to have access to anytime you need to correlate a build number with a particular VMware product.
Anyway, I was curious to see if the VMware Host Client needs any sort of activation or if it can instead be used straight out of the box. As it turns out, no further action is required. Just point your browser to https://your-esx's-ip and click on "Open the VMware Host Client" (Figure 3) or use https:// your-esx's-ip /ui/#/login and you're done. Of course, this opens a new can of worms in term of security, as you'll need to revise any access lists for port 443 given the newly exposed functionality.
As you log in, you are invited to join VMware's Customer Experience Improvement Program, which basically allows VMware to collect usage information statistics to improve their product.
The web interface (Figure 7) is a refreshing departure from the now tired look (Figure 6) characteristic of the traditional vSphere client.
If you're familiar with the vSphere Web Client then you will get used to the VMware Host Client in no time at all. Here are a few things I really like about it;
The ability to enable and disable SSH and ESXi shell right from the home screen without the need to dig deep in a number of menus.
A well thought out layout displaying core information (Figure 9) not that readily accessible using the traditional vSphere client.
Simplified VMkernel and TCP/IP stack settings editing
A more user-friendly and intuitive virtual machine creation wizard
Conclusion
As far as the VMware Host Client goes, there are many other improvements I could list but giving it a go yourselves and seeing if it's worth the upgrade is the best course of action I can suggest. I believe that users who do not have vCenter Server installed, and hence cannot avail of the functionality provided by the vSphere Web Client, will find that the VMware Host Client is a much needed feature well worth the upgrade.
The 2-factor authentication for the Web Client is also a welcome addition for security conscious organizations seeking to better their security standing.
Make sure to visit the VMware links given at the top for a complete list of the revisions included in this latest release. What are your thoughts about vSphere 6.0 Update 2? Let us know in the comments below!
[the_ad id="4796″]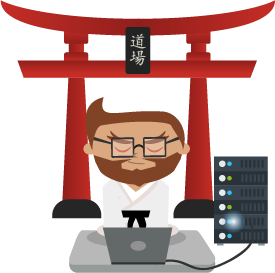 Not a DOJO Member yet?
Join thousands of other IT pros and receive a weekly roundup email with the latest content & updates!