The annual US edition of VMworld 2017 has come and gone. For us European folk, VMworld Europe will be held in Barcelona during the second week of September. If you're lucky enough to be attending, surely, you will not be disappointed as there's a lot going on with some pretty new exciting stuff heading our way. Here's a rundown of what we think are the most 5 exciting VMware announcements released last week during VMworld 2017.
5. vSphere Scale-Out Edition
Don't be fooled, Big Data is not just another buzzword. The amount of data being generated every minute is astronomical. And it's growing exponentially. The need to sift through it, detect patterns and extract that which is actually useful, is even more pressing. To do this, you need both storage and ample computing power. Enter vSphere Scale-Out edition. VMware took the core features and components gracing vSphere – vCenter Server standard is to be purchased separately – and packaged together with a convenient 8-CPU license pack so you can quickly build or virtualize existing High-Performance Computing (HPC) and Big Data workloads. The benefits VMware quotes on virtualizing HPC and Big Data workloads are basically axiomatic and apply to any type of virtualized workload;
Dramatic Resource Utilization – better-utilized server resources when compared to running workloads exclusively on physical servers. Up to 10% performance increase (virtualized Spark cluster).
Simplified Compute Node Creation – a compute cluster can easily scale up by cloning VMs.
Network Flexibility – Distributed switching provides a single pane for managing the network complexity intrinsic to distributed systems such as Big Data clusters.
The vSphere features included are as follows:
ESXi, vMotion, Storage vMotion, vShield Endpoint, Virtual Volumes, Storage APIs, Storage Policy-Based Management, Storage I/O Control, Network I/O Control, SR-IOV, Content Library, Host Profiles, Auto Deploy, and Distributed Switch.
The bottom line is, vSphere has just got re-branded as an affordable solution to those looking into setting up a new or virtualizing their HPC and Big Data environment.
4. VMware HCI Acceleration Kit
With small businesses in mind, this new kit delivers vSphere and vSAN at an affordable price. SMBs can now deploy a 3-node vSphere Standard and vSAN standard cluster with single-processor ESXi hosts for a very affordable $7,850. There's no limit on the number of hosted VMs however note that HCI deployments are limited to one per site. Using a ReadyNode solution (VMware hardware partners), a full deployment that includes hardware and VMware licenses will cost you roughly 25 grand. More information is available here.
3. vRealize Network Insight 3.5
A while ago, I covered vRealize Log Insight highlighting the operational visibility it provides for the hosts and virtual machines comprising your environment. You can read about Login Insight here and here. vRealize Network Insight 3.5 is equivalent to vRealize Log Insight only that it gives you insight – excuse the pun – on what goes on at the network and security layers given an NSX enabled environment.
The latest 3.5 version unveiled at VMworld 2017 brings along a new NSX Edge Health Dashboard, IPFIX integration, support for Brocade MLX, Check Point firewall and HPE Oneview and a PCI compliance dashboard for NSX Distributed Firewall. You can learn more about Network Insight here.
2. AppDefense



Now here's something the security conscious folk, and geeks alike will surely dig. I highly recommend you watch the following video first to get a better idea of what AppDefense is all about.
In a nutshell, AppDefense is an application-level security solution that uses machine learning to build workload profiles – what processes are running on a machine? What triggers them? What task do they perform? etc., for an existing environment. Once a "normal" behavioral baseline is established, you can implement controls and procedures to restrict behavior that deviates from a given baseline; an example would be a never seen process executing on multiple machines which would be typically associated with malware and similarly undesirable software. I'm definitely looking forward to testing this one out!
1. VMware on AWS
VMware has conceded, at least for now, that it cannot win in a head-to-head battle against IaaS heavyweights such as Amazon, Microsoft and Rackspace. So, as the saying goes, if you can't fight them, join them. And this is precisely what VMware did as is evident by the recent VMware on AWS initiative. So, yes, it's now official. You can run VMware's SDDC offerings (vSphere, vSAN, NSX) on Amazon's IaaS platform.
VMware on AWS has been marketed as a service running VMware Cloud Foundation on AWS but will also happily live on other cloud platforms such as those from Rackspace and IBM Bluemix.  If you want to outsource your on-premises VMware VMs to the cloud, VMware on AWS is one solution worth looking into.
Wrap Up
As with previous editions, VMworld certainly did not disappoint. VMware has upped the ante in the security department with AppDefence, an application-level security solution that employs machine learning to protect your environment. Renewed insight on NSX enabled environments is now possible thanks to vRealize Network Insight 3.5.
For small businesses, the HCI Acceleration Kit is one prayer finally answered; a fully licensed hyper-converged infrastructure is finally affordable at $25K. I should also mention the newly announced SaaS subscription services such as Discovery and Wavefront. Also worth a mention, is the continued support for OpenStack with VMware Integrated OpenStack (VIO) 4.0 now supporting containers, vRealize Automation Integration, Live VM resizing and Firewall-as-a-Service (FWaaS).
As always, our VMware blog provides a number of post covering most aspects of vSphere and more. Have a look at The Complete List of VMware Articles for more details.
[the_ad id="4738″][the_ad id="4796″]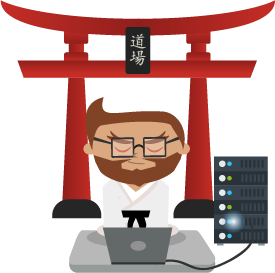 Not a DOJO Member yet?
Join thousands of other IT pros and receive a weekly roundup email with the latest content & updates!