If you work in IT, you'll have no doubt heard unbelievable tales of misfortune, circumstance, misunderstanding, or plain ignorance! For some people, these occur on a regular basis – welcome to the life of a system administrator!
In the spirit (pun intended) of Haloween, this year we decided to do something different – to gather the funniest and most horrifying system admin stories we could find into one eBook.
The eBook is very easy to download as no registration is required. Click on Download and it's yours. It includes more than 25 short stories but this one is our personal favorite – enjoy! 😊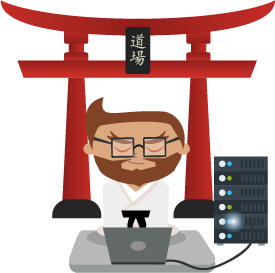 Not a DOJO Member yet?
Join thousands of other IT pros and receive a weekly roundup email with the latest content & updates!