It's that time again! A new version of Windows Server is upon us and as usual, we produced a comprehensive webinar for system admins that covers all of the "What's New?" questions that go along with a new release of Windows Server.
In Windows Server 2022, we've seen a number of enhancements in security, SMB, and hybrid cloud capabilities along with a new edition referred to as "Azure Edition". On top of that, we have an entirely new deployment methodology in Azure Stack HCI, which while not Windows Server 2022 directly, shares the underlying features and capabilities and is now a huge source of focus for Microsoft moving forward.
To help you get up to speed on this release, we recommend you watch the webinar on-demand, along with a follow-up video with discussions on some of the more in-depth questions asked during the webinar. Finally, at the bottom of this article, you'll find a list of questions asked during the webinar with their associated answers!
Watch the webinar What's New in Windows Server 2022
Note: we've had several questions for more information on how the KDC proxy service works along with SMB over QUIC. This particular topic warrants its own article, which we'll be working on in the near future so stay tuned for that!
Windows Server 2022 Frequently Asked Questions
What is "Azure Edition" exactly and how do I purchase it? I'm seeing datacenter and standard edition only
Azure Edition is a version of Windows Server 2022 that is designed to run as a VM within Microsoft Azure or on top of Azure Stack HCI on-prem. You can obtain it from the Azure Marketplace. For on-prem deployment, see the below question.
How do I obtain Windows Server 2022 Azure Edition to run on-prem?
This is still unclear, and we're still waiting for guidance from Microsoft on how this will work exactly. In the meantime, it's best to run the Azure Edition of Windows Server 2022 in Azure.
For Windows Server 2022 Essentials, does 1 CPU with 10 cores mean 20 "threads" per license?
Up to 10 cores and 1 VM on single-socket servers. Windows Server Essentials is available through our OEM Server Hardware partners. Microsoft counts physical cores for licensing on SQL / Win Standard/DC so I'm going to say this is physical cores NOT A REAL ESSENTIALS
Could XCP-ng be used as an alternative to the Free Hyper-V Server SKU?
While I don't have any direct experience with the tool mentioned, at first glance it looks like a viable alternative, especially if you have experience with Xen hypervisors.
Is TPM 2.0 required to run Windows Server 2022?
TPM 2 required for Secure Core Server, not listed as a req for the general server (good idea to have though)
Is it required to keep Azure Stack HCI clusters "online" at all times?
Yes, Azure Stack HCI needs to contact Azure every 30 days for licensing purposes. If the check doesn't happen the cluster goes into a reduced functionality mode
Is RDS a supporting role with Windows Server 2022 Essentials?
Yes, RDSH is one of the available roles just like previous versions of Windows
Can you license Windows Server 2022 with 2012 R2 User CALs?
No, you must purchase CALs that match the version of Windows Server you're running. In this case, Windows Server 2022.
Do you get any virtualization rights with Windows Server 2022 Essentials?
Yes, you have the rights to run a single VM with Windows Server 2022 Essentials Edition.
Is there an upgrade path from Windows Server 2012 R2 to Windows Server 2022?
Normally only two version differences of Windows Server are supported for an in-place upgrade, so you'd be looking at a fresh install and a migration in this case.
You talked about some CLI tools in the webinar for migration purposes. Those are PowerShell tools, correct?
Yes
The maximum memory supported by Windows Server 2022 is 48TB? Why so much?
The increases in memory capacity are often driven by large memory-intensive workloads such as SQL or SAP. Plus, when you look at the length of support for Windows Server 2022, who knows how much memory we'll need in 10 years.
Any chance that TLS 1.3 will be backported to Windows Server 2012 R2?
This is unlikely, but we suspect there is a high chance for Windows Server 2016/2019
Will SMB over QUIC support Azure AD joined devices in the future?
Maybe, but nothing definitive has been mentioned thus far to our knowledge
Now, in order to get SMB over QUIC on-prem, I have to buy new hardware that is Azure HCI compliant, pay per month for the license to only run a single Server 2022 file server in order to get that feature?
As it stands right now, yes. Additionally, you'll have to migrate your files to that server as well. Now that said you'd be able to run additional workloads on that Azure Stack HCI cluster. Your other alternative is to run that VM out of Azure.
Where else can I run the Azure Edition of Windows Server 2022 besides Azure Stack HCI?
You can also run this edition from a VM in Azure.
What are the minimum system requirements for Windows Server 2022?
64-bit CPU, 2 GB RAM for Server with Desktop (512 MB for Core), 32 GB disk space MINIMUM
You talked about Windows Server 2022 Essentials in the webinar, is TRUE Windows Server Essentials back?
As mentioned, not really an Essentials, just a cheaper Standard with some limitations on size/no. of users/clients
How does Azure Stack HCI stack up against vSphere with VSAN?
It's generally cheaper and offers more cloud-based integrations. From a performance perspective, it's all dependent on the chosen hardware.
Does "Azure Edition" Mean it will only run in Azure?
No, you still have the usual Standard and Datacenter Editions, plus you'll have the option of running "Azure Edition" in an on-prem Azure Stack HCI cluster if desired.
When do you think Windows Server 2022 will be ready for a production 2-node cluster?
Looks pretty ready right now! The version is GA, so ready to go! =)
In the Essentials edition of Windows Server 2022, "10 cores" means physical cores of logical cores?
From what we know so far, this is in reference to physical cores
Are there any changes to shielded VMs in Windows Server 2022 Hyper-V?
There are no changes here. In fact, Microsoft will not be developing this feature further at this point and will be leveraging Azure Stack HCI and azure service to fill this need moving forward. Check out this post from Microsoft for more info.
Any changes to the max number of vCPU per VM in Hyper-V in Windows Server 2022?
The defined vCPU max for VMs on Windows Server 2022 is 240 vCPUs for Gen2 VMs.
Is there any new information you can share regarding Storage Spaces Direct in Windows Server 2022?
One big enhancement is the adjustable storage repair speed. This is not to mention the enhancements specifically for SMB, which is leveraged heavily by S2D.
I would love to hear more about SMB over QUIC, where can I see it in action?
We did a webinar on Enhancements in Windows Server Storage earlier this year. In that webinar, Didier Van Hoye does an excellent demo of SMB over QUIC in action. That webinar can be watched here.
From a resource perspective, is consumption about the same as previous versions of Windows Server?
From the testing we've done, it looks to be about the same as Windows Server 2019
Do I need to re-deploy Windows Admin Center in order to manage Windows Server 2022?
Not at all. You should be able to connect to Windows Server 2022 just like any other server!
Was there any mention of What's new in Group Policy in this webinar or any talk about GPO support for Azure Objects?
No. We didn't cover GPO as not much has changed. Also no mention of Azure objects coming to GPO preferences from what we know today.
With Windows Server 2022 Essentials Edition, is it like Small Business Server is Back?
Nope, there are no SMB features in Essentials. The only difference is in sizing and pricing.
When will the desktop experience be removed from Windows Server?
We don't see this happening anytime soon. Many admins still love the GUI
Are there any improvements in Windows Server 2022 in terms of Migration? FSMO roles for example?
No improvements here from what we've seen thus far.
Storage Spaces Direct has been available in Windows Server 2019 standard edition. So, for Windows Server 2022, did S2D really move to Datacenter Only?
A Clarification here, "Storage Spaces" is in Standard, "Storage Spaces Direct" is only in Datacenter Edition in Window Server 2016/19/22 – https://docs.microsoft.com/en-us/windows-server/storage/storage-spaces/storage-spaces-direct-overview
Will there be a Free Hyper-V Server 2022?
No. While the free SKU called "Hyper-V Server 2019" will no longer be getting feature updates, it will be officially supported for a number of years yet. You'll want to move to an alternative solution at that time. The new strategic direction for Microsoft on-prem is Azure Stack HCI and they're suggested replacement for Hyper-V Server. That said the Azure Stack HCI solution (as many have noted) is not free sadly.
What are the major difference and changes in Windows Server 2022 in how we pitch it to a customer?
Good question here! The big selling points for customers would be focused on the security enhancements and the ease of management from the cloud with hybrid cloud deployments. Additionally features like hot-patch, and SMB over QUIC could be strong features to mention as well.
Does Azure Stack differ a lot from the old Azure Pack in terms of roles you need to deploy for it to work? Azure Pack required many – many resources just to get it up and running alone. Is this feasible on a 2 – 3 node cluster for small/medium-sized businesses?
Yes, Azure Stack HCI installation is greatly improved over Azure Pack. It's very wizard-driven, and assuming you've done your homework on deployment best practices and you're using supported hardware, the deployment should be fairly straightforward. Very feasible for a small organization with properly vetted hardware.
So no changes if you are already buying server licenses correct?
As far as we know today, correct.
Does Azure Edition run on Premises?
Yes, it can be run on Azure Stack HCI on-prem
Does Windows Admin Center basically replace Failover Cluster Manager?
Yes, it's the best place to manage most Windows server features, including failover clusters. That said, Failover Cluster Manager and the other MMC snap-ins will continue to be around for some time.
That wraps us up! If you asked a question that you don't see here, or if you have any new questions that you'd like to get an answer on, use the questions form below this article and we'll be sure to get an answer to you.
That all said, what are your thoughts on Windows Server 2022 so far? Let us know in the comments section below! We'd love to hear your input!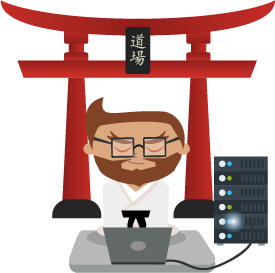 Not a DOJO Member yet?
Join thousands of other IT pros and receive a weekly roundup email with the latest content & updates!