Windows Server 2019 is here and the IT community is going into overdrive! But why is it such a big deal? We gathered feedback from some of the most influential members of the IT community to get the low down.
Contributors
The IT Community on Windows Server 2019
Q – What is your favorite feature in Windows Server 2019 and how will it help you in your day to day activities as an IT Pro?


Piotr Masztafiak – virtual-it.pl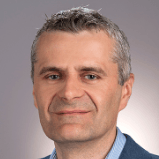 It is hard to indicate only one specific function as often the greatest benefits can be achieved only using related functionalities. However, if I have to indicate only one, then I marked improvements introduced in the area of containerization and environment management using Kubernetes. Kubernetes' easy deployment will significantly increase the effectiveness of environment management. Besides improvements in containers, I would also include System Insights. I didn't have a chance to make in-depth tests because I think that this function really shows its power in large environments. If predictive analytics capabilities supported by machine-learning mechanisms prove to be as effective as Microsoft presents, then administrators will get an amazing tool that fits in the XXI century. In my opinion System Insights in conjunction with Windows Admin Center and PowerShell will ensure that people responsible for system continuity will be able to take effective action even before the problem arises, even without the use of 3rd party tools.

Lai Yoong Seng – ms4u.info
Windows Admin Center to manage & monitor hybrid environments – a single pane of glass to manage virtual machines on-prem without going to multiple management consoles. Windows Admin Center has already personally improved my daily job managing servers on just a single pane of glass. Besides just managing on-prem workloads, I can monitor my workload activities and operations without needing to use other multiple windows consoles and tools. Additionally, integration with Azure allows me to manage cloud virtual machines which provides a better UI experience for daily work operations.

Tzouvaras Kostas – askme4tech.com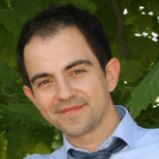 My favorite feature in Windows Server 2019 is that it can move failover clusters between domains. Until now, to move clusters to a new domain is one of the hardest tasks with a lot of risks because you must destroy the cluster first and then recreate it in the new domain. In Windows Server 2019, to move a cluster to a new domain is a straightforward process with new commands in Powershell. This makes life so much easier for IT Pros when moving clusters between domains.


Niall Brady – windows-noob.com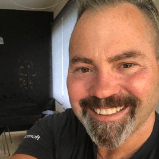 I'd say my favorite feature in Windows Server 2019 would be LedBat (Low Extra Delay Background Transport) and how that can assist data transfers for many on-premise services like SCCM, Patching, WSUS, and more. it's discussed in detail here: https://blogs.technet.microsoft.com/networking/2018/07/25/ledbat/


Antonino Bambino – testerlab.it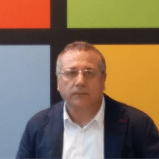 For me, the best feature in Windows Server 2019 is System Insights. System Insight will make it possible to manage the small/medium infrastructures based on Windows Server 2019 more quickly and without additional costs. I'm sure that with the increased number of the installations of the new operating system this feature will be widely used.


Mark Swinkels – markswinkels.nl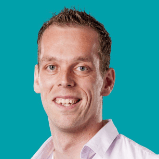 Windows Server 2019 brings a lot of cool and awesome new features!! Where to start 😉 One of the coolest features I think is 'in-place upgrade'. The most IT pros deploy completely new servers with the new OS, for example, Server 2016 or 2019. The next step is to migrate the workload or application(s) to the new server(s). This process can have a huge impact on the day-to-day business, for example, improving continuity and minimizing possible downtime!

With Windows Server 2019 Microsoft has made big improvements within the in-place upgrade process! Now it's so much easier to perform an in-place upgrade to the newest OS (Windows Server 2019). I think this is one of the games changers for the IT pros.


Niklas Akerlund – vniklas.djungeln.se
My favorite new feature in Windows Server 2019 is Systems Insights with it being able to foresee and predict future usage of compute, networking and storage. This built-in machine-learning feature makes it possible to do this analysis even though in those cases the server cannot connect to an external cloud service! It also analyses logs and alerts and with this, we can be much more proactive than reactive… System Insights can be accessed through Windows Admin Center or with a rich PowerShell interface making automation a breeze 🙂

Server 2019 has many many cool features, but of which I find will be huge is the 'Azure network adapter'. Using the new Windows Admin Center, we can easily connect our on-prem server to Azure in just 3 clicks! No need to setup VPN, Windows Admin Center does all the work in the background.


Daniel Orneling – blog.orneling.se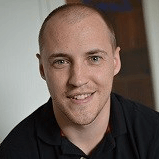 My favorite feature of Windows Server 2019 is the "Windows Admin Center". I really look forward to providing a new simpler way to manage lots of servers. It´s no longer necessary to log on to the server to do the things you need to do, instead you just sign into the web interface and there they are, all your servers just waiting to be maintained! That and the ability to manage Azure resources as well, such as IaaS VMs and managing the patching of said servers along with the on-prem servers. These are some of the things that I think will help make Windows Admin Center a broadly used feature.

Q – What are you looking forward to from the Windows Server 2019 Release? Anything that synergizes well with VMware technologies in your opinion?


Mike Tabor – miketabor.com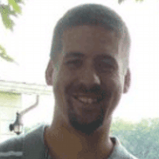 There are two features that I'm really looking forward to as both are something I've been either already digging into or very much wanted to get started with, and that is the addition of full Linux container support and Kubernetes support (although beta). I'm looking forward to getting my hands on Server 2019 and trying both of these out in the lab as soon as I can.


Xavier Genestos – sysadmit.com
In my opinion, an important change compared to the previous versions of Windows Server will be Windows Admin Center. The current Server Manager was introduced in Windows Server 2008 and was an important change regarding administration using MSC consoles. With Windows Server 2019, the GUI administration is changed again with the Windows Admin Center tool, designed with HTML5 where the administrator can connect and administer on-premises and cloud servers from a browser.


Nisar Ahmad – myvirtualjourney.com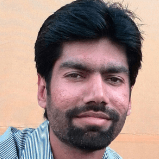 Cloud is the future of the modern era and I love to see that Microsoft is introducing the cloud-oriented Windows Server 2019, the most dominant, rich-featured server series OS which allows you to directly integrate with Microsoft Azure to store data on the public cloud. Microsoft Server 2019 also offers enterprise-level hyper-converged infrastructure (HCI), software-defined networking (SDN), a highly available and scalable storage space direct (software-defined storage) features to provide more advantages for your business. Microsoft and VMware are synergizing to deliver enterprise-level solutions such as Horizon Cloud on Azure, NSX Cloud on Azure to enhance the user experience, productivity, security, and accelerate customers' movement to cloud. Microsoft and VMware offer Server Virtualization Validation Program (SVVP), a customer support option for customers to use Microsoft Server products on VMware virtual machines (VMs) through normal support (on per call support) relationship on with either Microsoft or VMware.


Rajesh Radhakrishnan – vmarena.com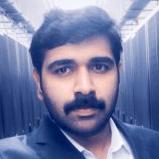 Hope 2019 will be very much suitable for Hyper converged Systems, and Software-Defined Datacenter. Features like the Storage Migration Service and Storage Replica will be supporting VMware environments. Also, failover clustering, application control, SDN enhanced support and features. Server 2019 will be the future for HCI because Microsoft uses local storage connected via Ethernet, software-defined compute and networking for Azure on Windows Server.

SDDC –Azure Stack and Windows Server Software Defined solutions are available on Windows Server 2016, so hopefully Server 2019 will come with more improved and new options

SDN – Azure is a growing cloud option for customers and they are connected to multiple datacenters, Azure Stack and Windows Server Software Defined solutions are available in 2016. Surely with 2019, we will see more enhancements and features in this space.

Application control – In Windows 2016 there are application control features which are enhanced from older versions. It should be the same for 2019.


Alessandro Cardoso – vmarena.com
Not to mention Kubernetes, which will accelerate deployment and management efficiency for customers on-premises data centers, there are 3 other features in Windows Server 2019 that I am expecting to have a positive impact on organizations:
• Failover Cluster with the Cluster migration between domains feature
• Ledbat
• System Insights predictive capabilities

Q – Will Windows Admin Center become your new preferred tool for system administration with Windows Server 2019? Why or why not?


Eric Berg – ericberg.de
Windows Admin Center is already my new favorite tool, even when I liked the code name "Project Honolulu" much more. I was already involved in the predecessor product, the Azure SMT. Together with Microsoft I presented the product at Ignite 2016 and was already excited to be able to do Windows Server Management in a browser. At the beginning of 2017, I was invited by Microsoft to test the first Alphas of Project Honolulu and to help shape the way until the presentation at Ignite 2018. In the meantime, it has become an excellent product that solves many problems of the past. The HTML5 interface provides zoom and cross-platform capability. In addition, there are the graphical representations for functions that could previously only be queried via PowerShell. Project Honolulu is extremely easy to deploy, can be used on-premises or hybrid and now also integrates 3rd party solutions. Another advantage is that the solution does not require agents and is based purely on PowerShell and WinRM. This makes integration into existing environments extremely easy. However, there is still a need for other server management tools. The Admin Center aims at ad hoc management of servers. It has no database, so desired functions such as monitoring, alerting and forecasting are not easily implemented. Tools such as SCOM or Azure Log Analytics continue to be used here.

Q – What is your favorite new feature in Windows Server 2019? Does this affect any change on Azure Stack?

Thomas Maurer – thomasmaurer.ch
Windows Server 2019 brings a ton of great stuff. My favorite improvements are the investments Microsoft is doing with the Windows Server 2019 Hybrid Cloud integration. The simple integration of Azure Backup and Azure Site Recovery into Windows Admin Center and Windows Server are a great example (Note that if you're looking for fast and reliable free server backup, download Altaro Physical Server Backup). One of the latest ones I really see as an insider tip, is the Azure Network Adapter, which allows you to very easily connect your on-premise Windows Server to an Azure Network. All of that work on Windows Server 2019 and Azure Stack, show how serious and unique Microsoft's commitment to Hybrid Cloud is.

Q – What is your Favorite Enhancement in Storage Spaces for the 2019 Release? Why?


Florian Klaffenbach – datacenter-flo.de
In my opinion Windows Server 2019 is another step in the right direction, to bring the learnings from Microsoft Azure Services and Hosts into on-premises datacenters. With features like moving clusters between domains, Kubernetes for Windows Server or SDN enhancements like Encrypted networks or VNet Peering, customers gain more flexibility and can use modern cloud services within their own datacenters if necessary. Windows Server 2019 is a good starting point for a customer's IT modernization and/or journey to the cloud. I also really like the enhancements to S2D in Windows Server 2019. My favorite feature is the S2D Performance History. In the past, it was very difficult to gain an overview and troubleshot performance issues with S2D, as well as identify bottlenecks. With that feature, S2D becomes on more equal to an enterprise storage solution and a good platform for modern high available storage infrastructures.

Q – How do the storage enhancements in Windows Server 2019 stack up with other storage solutions in the industry today? Why?


Didier Van Hoye – blog.workinghardinit.work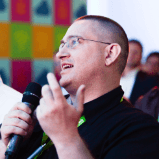 S2D is going places. For businesses leveraging Hyper-V & Azure, it makes perfect sense. The storage solution comes with Windows Server Datacenter and as such comes as part of the license you already have for the host & the virtual machines. You have a disaggregated & HCI solution to serve different needs. It's performance when done right is beyond reproach and is not bogged down by architectural choices such as serving the storage from virtual machines itself. RDMA makes sure your fabric can grow and scale. While no one single storage solution can serve all needs this offering is something you'll need to test and evaluate if you use Hyper-V & are invested in the Microsoft stack. As with any software-defined solution, the Achilles heel is hardware, firmware, and drivers which is being addressed by WWSD. For some use cases it is a no-brainer and for many others, it is a valid and serious contender.

Q – What is the most exciting change for you when it comes to PowerShell and Automation in Windows Server 2019? Why?


Thomas Lee – tfl09.blogspot.com
The question is an interesting one. And the answer may not quite be what you want. The current builds of Windows Server 2019 have PowerShell 5.1 installed. There is no update to the PowerShell version and the base cmdlets (there are some very minor exceptions – PSReadLine 2.0 replaces the earlier version for example). So at the basic PowerShell level – there is nothing new. The core of Windows Server is much the same as well – at least so far as I can tell. The PowerShell support appears fairly unchanged from Server 2016.

There are two sets of things that ARE new: First is the new features inside Server 2019 itself. Things like Cluster Sets – these come of course with PowerShell support.

Second is the move of PowerShell to Open Source. That is a MAJOR shift, along with the move towards being cross-platform. I love installing PowerShell inside the Suse Linux For Windows shell!

Server 2019 looks awesome – the hyper-converged features are neat (I have a 3-node cluster using Storage Spaces Direct supporting Hyper-V VMs. It's super easy to set up and pretty much just works.

Windows Defender Advanced Threat Protection looks interesting too – something I need to examine. And software-defined networking is a huge bow towards the hybrid cloud.

Project Honolulu is a huge thing (Windows Administration Center) but that's all GUI.

I think the impact of open sourcing of PowerShell is the biggest thing combined with PowerShell 6 and cross-platform versions. I now routinely get stuff from the PSGallery repo, the way you use apt-get in Ubuntu. And the documentation – I get quite excited now that documentation is open-sourced. I was in a class and we found a bug in the documentation. In class, I edited the file in GitHub, kicked off a PR and three days later we could see the result on the Interweb. WOW!
Let's Hear From You!
I hope you've enjoyed reading the thoughts and experiences of industry experts, but what about you? We'd love to hear your thoughts as well! What are you most excited about for Windows Server 2019? Let us know in the comments section below!
Thanks for reading
If you'd like to learn more about Windows Server 2019 features watch our webinar What's New in Windows Server 2019!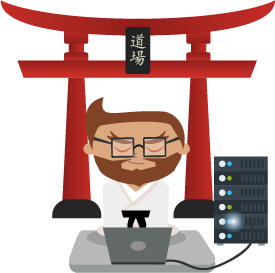 Not a DOJO Member yet?
Join thousands of other IT pros and receive a weekly roundup email with the latest content & updates!