VCP Giveaway Winner
If you registered and attended our recent webinar on VMware certifications, you were automatically entered into a prize draw to win a VMware Install, Config, Manage training course and examination worth $4500!
The make the selection fair I conducted the draw using PowerShell and we have a winner!
Drum roll…
The winner is Andrew from Malawi!
Congratulations Andrew!
We will be in touch with you shortly to get your details and book your course.
If you work in IT you've no doubt heard of the VMware Certified Professional (VCP) certification. You may have even looked into working towards it before, and with good reason! This article will focus on all the pertinent details regarding the VCP certification.
We'll be covering:
VMware VCP certification is well known for boosting career prospects and salary. However, after you factor in the REQUIRED coursework (more on this soon), and the cost of the exams, the price tag is a staggering $4500. This article will explore and attempt to answer the question of "Is the VMware VCP certification worth it?"
Let's dig in!
What is VCP Certification?
VCP stands for vmware certified professional certification and is often deemed the entry-level VMware certification for technical professionals. There is the optional vcta (VMware Certified Technical Associate) that comes before it, but that VMware certification is more geared towards marketers, and sales reps looking to learn how to position VMware solutions in their market. That said however the vcta can be a good starting point if you know NOTHING about VMware and would like to eventually move on to VCP certification. Note that there is no best vmware certification as each will cover specific knowledge areas and levels.
Also worth noting is that all VMware certifications are broken down into "tracks". As shown in the first image further down the page you can see the VMware certification tracks listed through the end of the VCP certification. In order to finish the VCP certification process, you will have to select one of these tracks as an elective and you may have to pass a foundations exam as well as an exam targeted at your chosen elective. These tracks are designated as follows:
Data Center Virtualization (DCV)

– This track focuses on the on-premises infrastructure technologies such as ESXi, vCenter, and more

Network Virtualization (NV)

– This track focuses on

VMware NSX

. NSX is a virtualization technology from VMware that is focused on the networking stack and associated security

Cloud Management & Automation (CMA)

– This track focuses on VMware's suite of cloud/hybrid-cloud technologies such as the

vCloud Suite

, and

vRealize
Desktop and Mobility (DTM)

– This track focuses on VMware's VDI (Virtual Desktop Infrastructure) technologies contained within

VMware Horizon
Digital Workspace (DW)

– This track focuses on

Workspace One

, which is a VMware product that is designed to manage apps on any device by integrating access control, application management…etc..etc.

Application Modernization (AM)

– This track focuses on VMware Tanzu Standard Edition including vSphere with Tanzu, Tanzu Kubernetes Grid and Tanzu Mission Control and Cloud Native Skills overall.
Again, as part of the VMware certification process, you will select one of these tracks for your elective exam, and then the acronym for your chosen specialty will be appended to your VCP designation. For example, if you decided to focus on VMware NSX and passed the Network Virtualization exam along with the foundations exam, your VCP would be displayed as VCP-NV. This helps employers know what your specific focus is within the VMware ecosystem.
Also worth noting are VCAP (VMware Certified Advanced Professional) and VCDX (VMware Certified Design Expert). These are both advanced certifications above and beyond the VCP designation that designates the highest level of mastery in a given track. We won't cover these advanced VMware certification further here, but they are something to aspire to if you're looking to go beyond the VCP certification eventually.
Note that, as of 2019, VMware changed the naming scheme of the VMware certifications from product versions to the year. Meaning instead of obtaining a VCP7.0 DCV you will get a VCP2022.
What are the Requirements for VCP Certification?
There are many VMware certifications (more listed below), however, the VCP is often the one that is talked about the most. The VCP certification is the first requirement on the road to getting the higher tier VMware certifications. It's also the first VMware exam you'll run across that has hard-set requirements. The VMware track describes the vmware certification path which explains how to get vmware certification. You will find that the VMware certification track gets increasingly complicated as years go by. What used to be an easy to chart is now a 13 pages PDF explaining everything in detail.
Full image: VMware Certification Tracks pdf from VMware certifications website
The diagram is a bit tough to follow if you've never done a VMware certification before. However, the *minimum* requirements for the VMware VCP certification breaks down as follows:
Get some real-world experience or self-study and take the VCTA Exam

Pay for and attend the VMware vSphere Install, Configure, Manage Course

Sit for and pass the vSphere Foundations exam (No longer required in most tracks)

Select, sit for, and pass a VCP elective exam (Such as Data Center Virtualization or Network Virtualization)

Get awarded your VCP-(something) certification
Note that the VCTA certification is not a requirement for the VCP. This method gets you the certification with the bare-minimum cost, which brings us to our next section…
What is Covered in the VCP Exam(s)?
The easiest way to see what is covered in each of the exams is to take a look at the exam blueprints. I've listed the main ones below:
You can find quite a bit of training material for the foundations and DCV requirements on the Altaro VMware Dojo under the vSphere Category. However, the foundation exam is no longer required. Other good places to get started are Top 10 Critical Skills Every vSphere System Administrator Should Know, and Top 5 VMware Articles from 2018.
Additionally, VSAN is a critical part of the VCP exams these days that many aspiring VCPs don't study enough. The below articles will get you started on that:
Understanding VSAN Architecture and VSAN and SMB Use-Case
VMware digital badges
With more and more side products and solutions making their way into the VMware portfolio in recent years, partly through company acquisitions, VMware added badges that testify of additional knowledge on top of a VMware certification. Badges are specialized in specific areas such as vSAN, vSphere with Tanzu, NSX ALB and so on.
VMware badges are focused on a specific product to prove additional knowledge or expertise on top of a VMware certification. There are several types of badges currently:
Specialist: You must hold a VCP certification to be eligible, it proves additional expertise on a specific product .
Skills: Open to anyone to take the course.
Milestone: A combination of other certifications or badges, such as the VCIX
Contributor badges: Awarded to those who help build the VMware certification exams
While badges aren't really well known among those that aren't well versed into the VMware ecosystem, it will be an added bonus and will testify on Linkedin and among professionals of your drive and motivation. All in all, it doesn't take as much time to get as a certification so you can see those as an added bonus to your CV.
"VMware badges are focused on a specific product to prove additional knowledge on top of vmware certification"
How Much Does VCP Certification Cost?
As you've no doubt been able to surmise from the title of this blog post, it's NOT cheap. This is due to a couple of different factors.
The VMware VCP Certification requires two exams: one at $125 called "Foundation" and another at $250, totaling $375. However, the $125 exam is often included in the course for number 2 and no longer required, so we'll call this one an even $250

The VMware VCP Certification requires that you attend a "Required Training Course" (Usually Install, Config, Manage or Fast Track) that will cost you $4250
Yes. You read correctly folks! The VMware VCP certification can be yours for the low, low, price of $4500! Come on down!
Sarcasm aside, this cost has turned out to be a VERY large roadblock to overcome for those that are wanting to get VMware certified. Note that an online course will usually set you back less money than the onsite ones.. Many will have their employer backing them, but what if you are a freelancer or juste looking to get VMware certified to help increase your job prospects? That $4500 isn't cheap, especially if you're currently looking for a job. In fact, that course requirement has become something of a pain point amongst the VMware community, and those looking to get in.
In fact, one doesn't have to dig too far to find some discernible angst in the community over the cost. There are many sites where you'll find said angst, but I found this one the most interesting. VMware announced some re-cert changes and many people voiced frustration about the coursework requirement again on the official VMware blog post:
These are just two examples of people commenting on the course requirement, and many see it as a flat-out money grab by VMware, especially as paying for the course is a requirement. In contrast, to get certified in Windows Server or the Microsoft Stack, one only needs to pay for the certification exams. If you know the material, and you've self-studied extensively, it's feasible you could get certified without having to pay for certified coursework. This is why many people have issues with VMware's approach.
That said, a wise man once pointed out that you can't win if you don't play the game. So, let's get to the crux of this article.
Value is often highly dependent on your own situation however, in this case, we can get an objective perspective by looking at what VCP VMware certification means to the average IT professional. Let's look at it from an individual perspective first and answer the question of "does the VMware VCP certification increase your career prospects and/or does it increase your salary expectations?"
Overall career prospects will see an uptick by having the VCP VMware certification. Virtualization skills are always in demand, and they also play a role in more advanced "cloud-focused" certifications as well. According to a recent article by Business News Daily:
"In both up and down economic times recently, IT job opportunities related to virtualization have remained a constant hot spot in the job market"
Business News Daily also listed the VCP certification as one of the top 5 virtualization certifications on the market today.
Additionally, TechTarget did an interview with a human services agency out of Connecticut. The one quote from this interview that stood out the most to me personally was an answer to the question: "how marketable is a VCP title?":
"Right Now, it's a blank check. If you have it, you can walk into almost any midsized or large consultancy and say, "Pay Me", simply because the VCP is so hot to market to both potential and current clients"
If you currently work in IT, it is clear that the industry values the VCP certification. But does this necessarily translate into higher wage expectations? Information from payscale.com says yes.
Payscale.com Report on the VCP Certification
The picture painted here is pretty clear, even if you have to open the checkbook and pay for the training out of pocket, the salary prospects for this certification seem to be quite healthy.
Note: this data relates to the US job market only – consult your own region's specific pay benchmarks to get a clearer idea of what it means in your region
There are also some implications for service providers looking at the VCP certification. As mentioned above, your customers are looking for organizations that can provide VCP-level expertise. Not only does that help you retain existing customers, but you could also bring in new prospects that you wouldn't normally have been able to.
Additionally, it's worth mentioning that VMware offers incentives in the form of cheaper pricing for those organizations with more VCPs on staff.
How Long Does the VCP Certification Last?
There can be no talk of value without understanding how long said value is going to last. There was a time when VMware would require re-certification every two years, but VMware has relaxed this requirement recently. Effective in February of 2019, you no longer have to re-cert every two years. The good news here is that once you're in the club you're in the club.
However, as VMware pointed out in the comments of the linked post, VMware certification is relevant for given versions of the software. While single version changes aren't too jarring, expecting your VCP certification to span multiple version releases over 3 to 5 years is likely unrealistic. Plan on having to retest every 3 to 5 years depending on release cadence.
Now, lifting the expiry date of VMware certifications doesn't mean you will never have to pay for the course ever again. If your certification is too old, you will have to go through it. For instance, we are in 2022, if you have a VCP 2019 you are fine, however if you hold a VCP6.5 or older you will have to take the course like you did the first time. Check the certification path to make sure you are eligible to renew your VMware certification without taking the course.
"You may have to take the course if your VMware certification is too old"
To properly protect your VMware environment, use Altaro VM Backup to securely backup and replicate your virtual machines. We work hard perpetually to give our customers confidence in their VMware backup strategy.
To keep up to date with the latest VMware best practices, become a member of the VMware DOJO now (it's free).
Our verdict:
It certainly is a lot of money if you're not able to get a company to pay it for you but if you consider the importance within the industry, how well known the qualification is, and the data relating to salary expectations – the answer is yes. It doesn't matter if you're an individual looking to increase your own career prospects, or a company looking to add more VMware knowledge on staff to help get into the VMware Partner Network. The VCP VMware certification is worth it despite the hefty price tag. It isn't something that should be perceived as an expensive course but as an investment in one's career to increase salary prospects over the course of the next several years.
Need Help Getting Your VCP?
First, the Altaro VMware Dojo has a ton of material to help you get started in your VMware certification journey.
Secondly, make sure you review the VMware certification guidelines on the VMware website.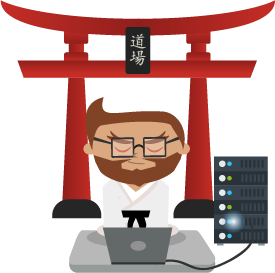 Not a DOJO Member yet?
Join thousands of other IT pros and receive a weekly roundup email with the latest content & updates!
Frequently Asked Questions
Which VMware certification is best?
The most popular and well known certification is the VCP-DCV. However, there is no best VMware certification per se as they all cover different areas of the SDDC and different knowledge levels.
How do I become VMware certified?
You need to obtain real world experience in production environments, sit through one of the official VMware courses and take the exam.
How much is the VCP Cert?
The cost of passing the certification exam is around $250. However, the VMware course, which is a requirement if you don't hold a certification, costs approximately $4250.
How long does it take to get VMware certified?
It depends on the certification you are going for. The VCTA can be done in 2 weeks, the VCP usually in 6 months, the VCAP in 12+ months and the VCDX in 24+ months.