As organizations increasingly use business-critical data in new and exciting ways, it is increasingly important where the infrastructure resides in relation to where data is generated, including vSphere computing use cases. In addition, businesses are running increasingly latency and performance-sensitive workloads where milliseconds count, helping to emphasize the importance of compute and data locality when building out infrastructure.
The new business and technical requirements have led to a new buzzword, known as Edge Computing. VMware has developed and evolved many technologies, including vSphere computing, to help organizations leverage the power of Edge Computing and allow placing these latency-sensitive workloads as close to the Edge as possible, bringing many advantages with the likes of vSphere edge clusters.
Get ready for Edge Computing
Data is the new critical asset for organizations worldwide, with massive amounts of data generated by Internet of Things (IoT) devices. Additionally, businesses increasingly need to analyze the data as soon as possible, almost instantly in some cases, for business-critical processes. Organizations are also increasingly leveraging artificial intelligence (AI), requiring real-time local processing power. This real-time analysis requires instant access to compute resources. AI processes may suffer or not even work when compute resources are located a considerable distance from the data source.
Unfortunately, businesses cannot bend the laws of physics and the speed at which data can travel from remote locations to centralized data center locations. The solution to this increased performance and latency problem is physically moving the computing infrastructure closer or adjacent to the Edge where the data is generated.
Basic concepts of edge computing
The name "edge computing" comes from the notion of moving the compute power (such as vSphere computing) to the edge of the network, close to the device generating the data, such as an Internet of Things (IoT) device. After the computing infrastructure is physically moved adjacent to devices generating the data, the data can be processed locally instead of hair pinning back to the data center or cloud for analysis. We already skimmed over the topic during VMworld 2021 coverage.
Edge computing comes from the notion of moving the compute power to the edge of the network
Gartner has forecasted edge use cases to be the largest area of growth for computing resources for the foreseeable future:
"The global enterprise market for content distribution, security, and compute services at the Edge will reach nearly $19.3 billion in 2024, with a compound annual growth rate of 13.9%. Perimeter security will become the largest segment, and advanced edge services will exhibit the largest growth."
Edge computing: What it is and why it's important
As mentioned, edge computing is just that; computing moved to the Edge, helping to solve extremely sensitive latency and processing challenges at the Edge. There are many reasons why edge computing is becoming extremely important for organizations worldwide. To understand why edge computing has become so important, we need to look at how massive data generation and analysis helps businesses to use various technologies to solve critical business challenges today.
The world of the Internet of Things (IoT) has transformed how businesses generate and use data. Now, billions of IoT devices and sensors are placed in locations all over, including city streets, manufacturing facilities, hospitals, retail stores, and many others. In addition, these sensors generate massive amounts of data that can be used in exciting ways.
The introduction of 5G has also accelerated the need for edge computing with much faster network connectivity and throughput possibilities at remote edge locations due to the introduction of the new mobile connectivity standard. In addition, it allows high-speed connectivity to IoT devices that may not have been possible otherwise.
You most likely have heard of the buzzword artificial intelligence (AI). Many businesses are incorporating artificial intelligence into their modern applications and platforms to make decisions that affect the business more quickly and intelligently. According to IBM, artificial intelligence (AI) leverages computers and machines to mimic the problem-solving and decision-making capabilities of the human mind.
Today, powerful artificial intelligence (AI) technologies include neural networks, expert systems, robotics, case systems, natural language processing, and many others. Among those technologies, neural networks dominate the AI space as the premiere technology driving many AI solutions. Artificial intelligence neural networks are loosely designed from how the brain works. In an artificial neural network, compute nodes are connected and share data in such a way as to represent and mimic how neurons in the brain function.
Businesses are increasingly using artificial intelligence (AI) and machine learning (ML) in business processes to make split-second decisions that affect how processes and tasks are carried out. As you can imagine, AI requires a tremendous amount of data, and the processing of this data needs to happen as quickly as possible, so the AI intelligence is accurate, timely, relevant, and beneficial to the business. However, if AI processing is working from old data, the technology-driven decisions may not be up-to-date.
AI and ML applications directly benefit from the accelerated move to edge technologies as it places the compute technologies close to where IoT devices generate the data. Application deployments are accelerating. In the next five years, businesses will be deploying more applications and solutions. These applications will be increasingly deployed at the Edge instead of the enterprise data center.
IDC Blog post "Edge Computing Not All Edges are Created Equal in June 2020, stated more than 50% of new IT infrastructure will be deployed at the Edge by 2023. Additionally, in the post, "Worldwide IT Industry 2021 Predictions," the IDC stated the number of new operational processes deployed on edge infrastructure will grow from less than 20% today to over 90% in 2024.
Distributed architecture and applications
Enterprise architecture is changing rapidly and becoming more distributed. Traditionally, we are used to seeing a very organized stack of infrastructure in the enterprise data center. It includes endpoints in one location and connecting to the enterprise data center or the cloud in another location. However, this organized stack of infrastructure and applications has become highly distributed.
Where data is produced, consumed, and served is completely distributed. The people consuming the data are distributed, and the endpoints are distributed. So how can organizations bring structure from a software perspective to help the service providers and enterprises meet their goals?
Data centers used to exist on a per-business unit basis. Businesses went through the push to centralize the data center a few decades back. Then, with the cloud revolution, enterprises have started migrating and are still migrating applications to the public cloud. Which model is better? A central theme that many follow is to distribute when you must, centralize when you can.
However, when the source of the data and the consumption are highly distributed, you can't simply rely on centralized models to continue. There are diminishing benefits to using cloud resources at a certain point of distributed applications.
Many industries and use cases benefit from edge computing such as autonomous vehicles, eSports, Immersive retailing, work from anywhere, smart homes, industrial IoT, and many others. Again, Internet-connected devices, sensors, and other clients can consume and process the data in these environments locally, processed by AI and ML algorithms for quick analysis locally.
Advantages of Edge Computing
Edge computing allows businesses to take advantage of the now billions of Internet-connected devices worldwide. Especially in manufacturing, retail, healthcare, and other industries. By placing infrastructure, applications, and workloads at the Edge, organizations reap the following advantages and benefits:
Improved speed/reduced latency between interconnected devices and compute infrastructure
Ability to more effectively use artificial intelligence (AI) and machine learning (ML) for split-second decisions that can affect data-driven decisions
Decreased need for ultra-fast connections between edge locations and the central data center
Reliability and resiliency improvements as the decentralized sensors and IoT devices are not dependent on centralized data center connections
The Decentralized model helps to scale solutions
Some security benefits – with the decentralized model, you also decentralize the security risks. In the centralized model, attackers can concentrate their efforts on a single point of failure.
Reduced costs and other savings – With edge environments, costly high-bandwidth Internet pipes and dedicated circuits between private data centers or public cloud locations are no longer needed
Edge Computing Challenges
The challenges at the Edge are not easy. Historically, many organizations have built applications to run in the cloud or the enterprise data center, not at the Edge. So, it requires refactoring of applications to run in edge locations. In addition, the attributes of the application model itself are different, it requires hardware abstraction, and state data must be handled when rewriting applications for edge use cases.
Security is also much different and more challenging. While many cloud service providers have effortless security built into the cloud IaaS, PaaS, and SaaS offerings, now businesses have to take on the challenge of physically locating workloads on-site with edge applications.
The Edge is a growing and accelerating market. The infrastructure needs to be able to scale and accommodate edge applications. Computing and other technologies, including GPU technologies, are moving to the Edge. With the accelerated move to edge deployments, security, scalability, and manageability will be critical priorities. Businesses need to manage edge deployments in a "fleet style" and secure their applications.
It will require retooling, rethinking, and redesigning infrastructure, applications, processes, support, communication, and many other facets of the infrastructure for edge locality and connectivity. Also, without simplifying edge deployments, organizations risk having "special snowflakes" that exist at every edge location. Generally speaking, it is common for edge locations to have little to no IT staff. It means that edge infrastructure and applications need to be robust, fleet-managed, and adequately secured to ensure resiliency in environments apart from the centralized data center location. This is where edge vsphere computing can help here.
VMware Edge announced at VMworld
At VMworld 2021, VMware showed they are betting big in this field with vsphere computing for edge cases. In the announcements at VMworld 2021, VMware outlined its strategy and portfolio of products that help customers to make the transition to edge with applications and infrastructure.
Part of the strategy for supporting accelerated edge deployments is the introduction of VMware Edge. What is VMware Edge or vSphere Edge? Rather than a new product, the new VMware Edge, as announced, is a portfolio of products that helps customers make the transition to edge-native applications that can exist anywhere they are needed to be close to the data, including multiple clouds.
VMware defined a new type of workload that is emerging with the shifting to vSphere edge services – the edge-native app. The edge-native application is truly latency-sensitive and demands ultimate compute and latency performance between interconnected devices and the data analysis at the Edge.
Examples of edge-native apps as defined by VMware include AR/VR, connected vehicles, immersive gaming, collaborative robots, drone fleets, and other modern robotic and industrial devices.
Components of the VMware Edge portfolio
So, what are the components of the VMware Edge and vSphere edge cluster configurations, and how do these fit together? First of all, let's consider the VMware definition of an edge location defined. VMware describes the Edge as a distributed digital infrastructure for running workloads across many locations, placed close to users and devices producing and consuming data. Therefore, where workloads are placed in the Edge is a primary consideration to meet the requirements of edge-native applications.
VMware breaks down Edge into two primary categories:
Near Edge – Near Edge describes an edge-native workload, delivered as a service, that exists "between" a public cloud environment and a remote site
Far Edge – Far edge describes edge-native workloads placed as close to the endpoint as possible. These workloads may even be adjacent to the endpoint
VMware Edge portfolio of solutions consists of the following:
VMware Edge Compute Stack – The VMware computing stack has become much more versatile, with vSphere computing becoming more capable, fully-featured, and possessing the ability to run traditional and modern workloads. The vSphere computing stack is purpose-built to run VMs and containerized stacks that provide a robust platform for edge-native applications at the far Edge. This vSphere computing stack consists of VMware vSphere, VMware Tanzu, and VMware automation solutions. In addition, you can extend the platform with solutions such as VMware vSAN, VMware SD-WAN, and SASE solutions to provide the tools needed to meet various edge use cases.
VMware SASE (Secure Access Service Edge) – The VMware vSphere computing layer is complimented with the Secure Access Service Edge (SASE) solution that allows organizations to merge wide area networking, security, and compute through a cloud-delivered service. It enables connecting users with edge-native apps and traditional applications, regardless of the location. VMware SASE helps to deliver a secure and highly automated solution to deliver access to applications and workloads. It uses software-defined networking and security to unify secure access from a single platform.
Below is a high-level deployment of infrastructure at the Edge with VMware SD-WAN as network connectivity.

VMware SDWAN architecture from the central data center to the Edge
VMware Telco Cloud Platform – VMware's Telco Cloud Platform is a unique configuration of solutions in the VMware portfolio, including VMware vSphere, VMware Tanzu, and VMware Telco Cloud Automation. It provides a centralized management plane for network and multi-cloud domains. The automation capabilities offered by the vsphere Cloud include infrastructure, CaaS, and network services, including network functions. VMware Tanzu is a proven Kubernetes distribution that can house modern edge-native apps. In addition, VMware vSphere computing provides familiar and robust capabilities for edge-native applications.
The VMware Telco Cloud Platform provides vital benefits to organizations in this space:
It helps deploy service provider and enterprise edge sites faster and manage these with automation and a unified management plane
You can integrate network modernization efforts using open standards ETSI, TMF, and O-RAN
You can run heterogeneous applications on a common platform, allowing network modernization and edge monetization
Telcos can realize many revenue streams by offering communications services and offerings
Telcos own the platform that hosts the services and have the freedom to use vendors that align with their business strategy
Below, vSphere computing at the Edge provides the ability to deliver many modern technologies to edge locations to provide much fast analysis of big data generated by IoT devices.

VMware Edge computing solutions empower industries
Which Sectors can be Applied to Edge Computing?
Which business sectors can benefit from applying the features and advantages of edge computing? There are many different use cases, but note the following:
Retail – With the retail store environment, businesses can implement interactive digital media to improve the customer experience. With the use of edge computing, advanced artificial intelligence, and machine learning, organizations can enhance their customer's buying experience using targeted media and tailored recommendations for them as they shop. It also includes streamlining the checkout and payment experience.
Manufacturing – Increasingly, organizations are looking to have near real-time machine performance analytics in manufacturing facilities and digital twin solutions for real-time monitoring and control of machines and processes. They can also leverage AI and ML to overlay complex models on products and services.
Public safety – In the public safety sector, edge computing allows emergency response services to understand emergency events better. It is made possible with streaming data analytics that allows responding to events in real-time. When first responders and disaster workers can be provided with real-time sensitive data
Healthcare – Edge computing and artificial intelligence is helping to reshape the healthcare industry, making it cheaper, easier, and providing better care for everyone. Edge computing devices can be used to monitor patients remotely and provide automated care delivery.
Below is the retail vSphere computing edge solution architecture from VMware in conjunction with Dell EMC vSAN Ready Node XE2420 and VMware SD-WAN providing a solution to deliver secure, reliable, and performant application performance to distributed edge locations.

VMware Retail edge solution architecture design
vSphere Computing Technologies Bolstering the Edge
VMware's portfolio of vSphere computing technologies gives organizations many options to provide cost-effective, capable compute infrastructure to empower edge environments. It includes the powerful and capable vSAN two-node design, providing software-defined storage, networking, and computing for edge environments at a low cost, small footprint, and new resiliency capabilities found in vSphere 7.0 Update 3.
Customers have access to many vendor-provided options for implementing hyper-converged platforms. An example solution of a hyper-converged vSphere computing platform includes VMware/Dell solutions for rolling out cost-efficient edge solutions:
Dell EMC PowerEdge XE2420 vSAN Ready Nodes
Dell EMC Virtual Edge Platform 4600
VMware SD-WAN by VeloCloud, a software-defined WAN solution
The following overview diagram details the network design of a central data center and an edge site with a VMware vSAN two-node deployment. The vSAN witness is housed in the centralized data center, and networking is taken care of with the VMware SD-WAN appliance.

VMware vSAN two-node configuration with the witness node located at the central data center
To protect your VMware environment, Altaro offers the ultimate VMware backup service to secure backup quickly and replicate your virtual machines. We work hard perpetually to give our customers confidence in their backup strategy.
Plus, you can visit our VMware blog to keep up with the latest articles and news on VMware.
Is Edge the Future for all Low-Latency Demands?
The landscape of enterprise applications is changing and evolving considerably and vSphere computing is one of the culprits of it. As enterprises have moved past on-premises environments and are in the middle of cloud migrations and utilizing hybrid cloud infrastructure. As businesses are using advanced technologies such as artificial intelligence (AI) and machine learning (ML) to analyze data generated at the edge environment, it is becoming increasingly essential to have computing resources as close to the devices generating the data as possible.
As discussed, edge computing essentially places the compute resources close to the edge devices generating the data. It allows analyzing and processing of the data as quickly as possible without the challenges of traversing a WAN connection with the added latency.
VMware offers many vSphere computing solutions that provide the platform to run edge solutions, such as the VMware vSAN two-node configuration. In addition, it provides software-defined storage, which companies can use with the software-defined networking connectivity of the VMware SD-WAN appliance. The newly announced portfolio, VMware Edge, combines the relevant technologies found in the VMware software stack to easily build edge infrastructure that scales with the customer's needs.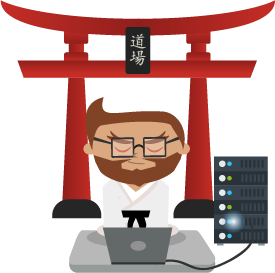 Not a DOJO Member yet?
Join thousands of other IT pros and receive a weekly roundup email with the latest content & updates!
Frequently Asked Questions
Is VMware vSphere free?
There is a free version of ESXi. However, to fully realize the capabilities of a vSphere cluster and have the enterprise features most organizations will want to utilize at the Edge, it will require the paid version of vSphere along with vCenter Server.
What is vSphere, and how it works?
VMware vSphere compute virtualization is an enterprise virtualization solution provided by VMware. It allows running both traditional virtual machine workloads and modern containerized workloads.
What exactly is vSphere?
The vSphere virtualization platform comprises an enterprise hypervisor, ESXI, and a management solution known as vCenter Server.
Is vSphere a cloud?
VMware vSphere allows organizations to build their own private cloud environments in private data centers and hosted cloud environments in VMware Cloud on AWS or the new Azure VMware Solution.