Introduction
Everybody will agree that 2020 has been like no other year and will have a chapter dedicated to it in every single history book. On top of the devastating human toll, the global economy suffered greatly from this pandemic and many small businesses went under or will take some time to recover from it.
In order to transition to a lighter tone and to the topic in hand, the major tech companies unsurprisingly kept business going which maintained some kind of balance on the market. While it was a terrible year, generally speaking, it was one of the best ones for VMware in terms of activity. The company published a double digit turnover for the first time since its creation with $10.81 Billion and a 12% growth. These financials confirm the strategic decisions made towards app modernization and cloud-based approach. Let's have a look at some of these tech developments, and their potential.
Acquisitions
VMware has been acquiring many companies in the last decades with an additional seven done in 2020.
Nyansa – January
Nyansa (pronounced "knee-ann sah") Voyance is a platform that uses AI and machine learning for network monitoring. Through network analytics, IoT security and the collection of large sets of data, it provides in-depth visibility into how network clients behave.
"The acquisition of Nyansa will accelerate VMware's delivery of end-to-end monitoring and troubleshooting capabilities for LAN/WAN deployments within our industry-leading SD-WAN solution," according to Sanjay Uppal, VP and general manager of the VeloCloud business unit.
Octarine – May
In May VMware announced the acquisition of Octarine, a security platform for containerized applications running in Kubernetes which offers intrinsic security to cloud native environments from development up until execution. The product will be integrated into Carbon Black (which VMware acquired in 2019) to provide full visibility into security risks and act on them.
Lastline – June
Another security oriented company with solutions powered by AI focused the visualisation, detection and prevention of cyberthreats on premise or in the cloud. These products are meant to strengthen the network detection, response and analysis capabilities of NSX, Carbon Black Threat Analysis Unit (TAU) as well as the SD-WAN offerings.
Blue Medora TVS- July
You may have noticed a recurring theme with monitoring, here's yet another one also powered by AI and predictive analytics with Blue Medora's True Visibility Suite Business Unit. TVS is a monitoring integration solution based on management packs. Its destiny is to pave the way towards self-driving operations management from applications to infrastructure by expanding vRealize Operations' scope and support for apps, private and public clouds with management packs.
Datrium – July
You probably heard of Datrium in the past if you follow Duncan Epping's Yellow Bricks blog. Datrium's offering was called DVX, a hybrid storage system which leverages a mix of local data services and network accessed storage capacity tier.
The acquisition of this company provided VMware with the technology necessary to create Cloud Disaster Recovery where the workloads are replicated directly to efficient S3 cloud native storage into VMC on AWS instead of an expensive infrastructure running in the cloud.
Mode.net – September
This acquisition wasn't as mediatized as the others as its aim is to strengthen the teams working on the Telco Cloud Platform which VMware views as "the operating system for 5G".
Saltstack – October
The last acquisition by VMware this year was the automation software SaltStack (the editor of the Salt Open-Source software) to extend the automation capabilities to the software inside virtual machines and containers in the aim to hopefully achieve end-to-end automation.
VMworld 2020 announcements
Several announcements were made at VMworld 2020 which was done virtually for the first due to the pandemic.
Vmware Cloud Disaster Recovery
As mentioned quickly with the Datrium acquisition chapter, VMware released a new product which adds a new affordable option to cloud based disaster recovery architectures. Instead of paying for a bunch of vSphere hosts to run in VMware Cloud on AWS as replication targets for SRM, you can now replicate the workloads to cloud native storage by leveraging Amazon's cheap S3 storage tier.
When you need to recover, you just spin up a cluster in VMC on AWS and pay for it then (just-in-time SDDC). Note that you can have a pilot-light infrastructure running to shrink the RTO of mission-critical workloads. Read more about this in our dedicated article.
vRealize AI Cloud
This Artificial Intelligence feature for vRealize Operations Cloud was launched as a self-healing, self-initiation and self-securing solution. The idea is to permanently monitor the infrastructure and sending usage data to the cloud which will use machine learning to propose changes aimed at improving and optimizing the performance.
The engine will continuously observe and learn about the environment to adapt to the requirements of your applications and workloads. You are entitled to vRAI if you have the vRealize Cloud Universal subscription with vRealize Operations Cloud. Find out more about it in our full article on vRAI.
Carbon Black
This one is another company acquisition melted into the VMware portfolio to improve security capabilities. Carbon Black provides agentless security for virtual machines and is planned to span all kinds of devices ranging from Windows and Linux to Cloud workloads in GCP or AWS and in the future Kubernetes into Tanzu.
Instead of installing an old school antivirus in the guest OS of the VM, this role is fulfilled at the hypervisor level and integrated in the management tools as a vCenter plugin while offering a dedicated console for security officers.
The product is quite powerful and offers great visibility into threats and vulnerabilities in the environment. More info in our extended article.
NSX-T Advanced Threat Prevention
As you may know, with an end-of-support date in January 2022 VMware's NSX-V has been discontinued in favour of NSX-T, the multi-platform network virtualization implementation. The acquisition of LastLine, which we mentioned earlier, will help protect east-west traffic across multi-cloud environments with supervised and unsupervised machine learning to identify threats and reduces false positives.
NSX ATD will sense the network traffic and offer holistic visibility into all that communications as well as the operating system, which services and application are involved through several layers of data analysis. You then obtain detailed and browsable information on threats, vulnerabilities and intrusions. Find out more about it here.
Other announcements
Many other announcements were made over these 3 days but we can't cover everything here. You can find the complete list in VMware's summary.
What else happened
Microsoft LDAP Channel Binding & Signing
In summer 2019, Microsoft created a sort of a debacle when they announced that an update would invalidate all non-signed LDAP requests triggering the now infamous 2889 event ID. Many companies were taken by surprise and hadn't made any recommendations or communications about it nearing the release date. At this point, Microsoft pushed the date, then again a few times.
Long story short, it is now recommended to switch your Active Directory Identity Sources to "AD over LDAP". Failing to do so may lead to authentication problems and products like Horizon View breaking.
You can find more technical information about it in VMware's publication.
VMware Cloud Foundation 4 with Tanzu
Formerly known as codename Pacific in 2019, VMware Cloud Foundation (VCF) is a bundle that packs all the components to deploy a hyper-converged SDDC, be it on premise, in a public cloud or hybrid. The offering includes vSphere 7, VSAN 7, NSX-T and the vRealize 8.1 suite. VCF 4.0, powered by vSphere 7 with Kubernetes, allows administrators to orchestrate containers and manage virtual machines across various clouds.
The Kubernetes capabilities are now branded under the Tanzu portfolio which simplifies the management of containers and their operations to speed up Kubernetes adoption and modernize applications:
Tanzu Kubernetes Grid: Kubernetes runtime that helps customers install and run a multi-cluster Kubernetes environment on the infrastructure of their choice.
Tanzu Mission Control: Centralized management platform for consistently operating and securing Kubernetes. It offers a single control point for consistent management across environments.
Tanzu Application Catalog: Provides a customizable selection of open source software from the Bitnami catalogue.
Tanzu Runtime Services: Deliver core Kubernetes development services.
vSphere 7.0 and vSphere 7.0U1  and vSphere 7 with Kubernetes release
Probably one of the most notable VMware announcements of 2020 was the release of vSphere 7.0, one of the biggest vSphere updates ever. Version 7.0 of the most famous hypervisor brought many significant improvements and features to the platform including:
vSphere Lifecycle Manager
Identity federation with ADFS
Trust Authority
Assignable hardware
VSAN 7.0
They also improved the tried and test DRS and VMotion features to account for large VMs and offer better placement.
One of the biggest changes was the addition to Kubernetes to vSphere which is a big deal as the hypervisor will now be able to host Kubernetes workloads, making it the first platform able to host both containers and VMs. Note that it requires VMware Cloud Foundation Services licensing.
vSphere 7.0 Update 1 was launched a few months after the initial release bringing the new vSphere with Tanzu offering which was originally only available as part of VMware Cloud Foundation (VCF) with Tanzu. Organizations can now deploy Tanzu Kubernetes grid clusters directly on their vSphere 7.0U1 infrastructure without having to shift the whole DC with VCF and NSX.
ESXi-Arm fling
This October announcement was a pretty fun one as it triggered a wave of vSphere ESXi being installed on tiny Raspberry Pi devices. VMware released an ARM ready ISO of vSphere ESXi as a fling. The use cases for it are still very much experimental but who knows how the ARM architecture will evolve in the coming years.
Project Monterey
In its vision to rethink its VCF architectures, VMware announced project Monterey. A program focused on hardware re-architecture. The driver for this project comes from the fact that modern applications are more and more demanding on the hardware infrastructure in terms of IOs, GPU, security…  Coupled with solutions such as VSAN, NSX, Carbon Black, a large number of CPU cycles is being "lost" as overhead, which is not available for virtual machines and container workloads.
Project Monterey aims at leveraging a new hardware technology called SmartNIC to achieve several goals such as:
Extending VCF support to bare-metal OS and Apps by running an ESXi instance on a SmartNIC and virtualize hardware devices, exposed on the PCI bus.
Improve performances, security and operations by offloading these to the SmartNIC.
If you haven't heard of a SmartNIC before, it is a card with a CPU and out of band management which can virtualize devices. Now that ESXi is ARM ready, it can run on the CPU of these SmartNICs and expose virtual hardware to a bare-metal OS as if it was actual hardware. You can essentially have 2 instances of ESXi running on a physical host; one (smartnic) that presents virtualized hardware to the other one running on the main CPU(s).
It may be a bit tricky at first to wrap your head around the concept, find more detail in VMware's blog.
Change in CPU licensing
A cheeky change that was pushed in March of this year to the VMware per-CPU pricing model. Traditionally it has always been licensed on a per-CPU Socket basis. Meaning you would need 2 licenses if you run a host equipped with 2 CPUs. Several years ago it made a lot of sense for VMware to do it this way as the processors rarely went over 12 or even 16 cores so most environment would go for dual socket to avoid running tons of small physical servers.
As years went by, Intel and AMD drastically increased the density of cores and it is now rather common to find CPU in excess of 24 cores. People then realised that it was usually cheaper to get one bigger more expensive CPU instead of two smaller ones when they took into consideration the cost of licenses. Now if you add VSAN, NSX and vRops licenses it becomes a lot more interesting to limit the number of required licenses.
From now on one VMware license will cover for up to 32 cores. If a CPU as more than 32 cores, additional licenses will be required. Note that most VMware products are impacted by this.
Workstation 16 and Fusion 12 (with Kubernetes)
VMware unveiled the latest versions of Workstation and Fusion which sport container and Kubernetes support with the vctl CLI that offers build/run/pull/push commands. Some features have been added such as:
USB 3.1
Dark mode
vSphere 7.0 support
Improved performances
Windows 10 Hyper-V mode enabled supported
Note that the shared VM and restricted VM features have both been removed.
They also introduced Fusion 12 Player which will follow the same pricing and licensing model as Workstation Player.
Conclusion
Writing a conclusion on the events of 2020 may seem like a grim task in general, unless the topic is VMware! Regardless of the situation the whole world found itself in since February, the virtualization company managed to release its biggest vSphere update of the decade, stay on course in its journey towards the cloud and modern apps, all while maintaining a steady growth in turnover and revenue.
Watch for 2021 as it is without a doubt that it will be a year packed with major events in both the VMware space and the world in general. Any other news you found interesting this year? Let us know in the comments!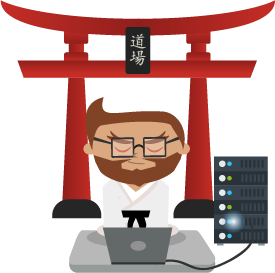 Not a DOJO Member yet?
Join thousands of other IT pros and receive a weekly roundup email with the latest content & updates!