Microsoft licensing for virtual environments can be tricky and there are a lot of misconceptions out there on how to ensure you comply, but also special benefits some may be unaware of. You can have a look at our original post on Virtual Machine Guest Licensing and Hyper-V (2012 & 2012 R2). Following the webinar we have also included a follow-up post that expands on the topic and gives further explanation.
Are you looking to get to grips with Microsoft licensing for virtual environments? We've got something special for you! 😉
We asked our very own Hyper-V guru Eric Siron, and Hyper-V MVP Thomas Maurer to take you through the theory and a dozen or so example scenarios to help you gain a solid understanding of Microsoft licensing. We're offering you two formats:
An Altaro webinar, hosted by Hyper-V MVPs Thomas Maurer and Andrew Syrewicze.
A brand new eBook by Eric, which is available right now!
Webinar Recording
If you want a refresher, or did not manage to attend the webinar, here's the recoding:
Download your copy of the eBook "Licensing Microsoft Server in a Virtual Environment" here: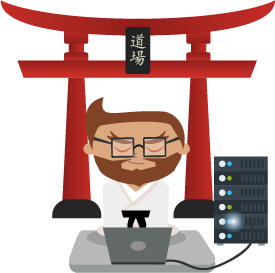 Not a DOJO Member yet?
Join thousands of other IT pros and receive a weekly roundup email with the latest content & updates!