If you've been working in IT for the last year or two, you've surely heard of Microsoft Azure Stack in some manner. Many an IT Pro who isn't familiar with it will likely hear it and make the assumption that it's just another Azure component considering Azure's rather fast development cycle. If you're one of those people though, what if I told you Microsoft Azure Stack (or MAS) allows you to bring the power of Azure to your very own datacenter? Imagine being able to host workloads seamlessly in the public cloud and on-premise and have one unified management methodology for each. This is just a taste of the power of Azure Stack inside of your datacenter.
If this sounds compelling, then we've got just the webinar for you!
Join Microsoft Cloud and Datacenter Management MVPs Thomas Maurer and Andy Syrewicze for this Altaro educational webinar. They will provide you with the information, tools, and skills you need to prepare for this new datacenter technology and prepare your organization for the age of private hosted clouds on MAS.
In this webinar, you'll learn:
What is Microsoft Azure Stack
Exactly how it will change your datacenter
How to start testing it in your own business today
Future-proofing your Datacenter with Microsoft Azure Stack Webinar

Do you have any questions about Microsoft Azure Stack?
If you have any questions on the topic that you'd like to get answered, leave a comment below or ask your questions during the webinar!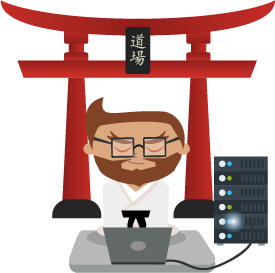 Not a DOJO Member yet?
Join thousands of other IT pros and receive a weekly roundup email with the latest content & updates!