If the coronavirus pandemic has taught the business world anything, it's that the humble system admin should no longer be undervalued. The impact on businesses worldwide and the overnight transition of millions into remote working situations has shed light on the real value of system admins.
The Unsung Heroes of the Modern Workplace
Sysadmins are the pillars of everyday operations in any modern business. They are the silent agents that ensure everyone is actually able to carry out their work. If everything is running smoothly, it's because they are doing their job. The value of their work often goes unnoticed because ironically that's their goal – for technical issues to be fixed unnoticed and everyone else carry on unaffected. But apart from keeping the waters calm, they are also ready to spring into action and save your ass to reset that password you forgot for the 17th time that week (not speaking from personal experience or anything…sorry Phil)
Pandemic Response
As COVID-19 stunned the world and our front-line workers and healthcare rushed to save lives, in the business world, it was system admins who we turned to for help. Transitioning literally millions of employees into remote working is no mean feat but the system admins rose to the challenge and saved businesses on their knees. Furthermore, with this enforced shift to remote working, cyberattacks have been on the rise to try and exploit any new vulnerabilities exposed in the transition but our trusty system admins were there again to protect us.
2020 has been an extremely tough year for many people, but without system admins, it could have been far worse. So, in celebration of SysAdmin Day on 31 July, we decided to give back to our sysadmin heroes in recognition of their hard work.
Rewarding System Admins on SysAdmin Day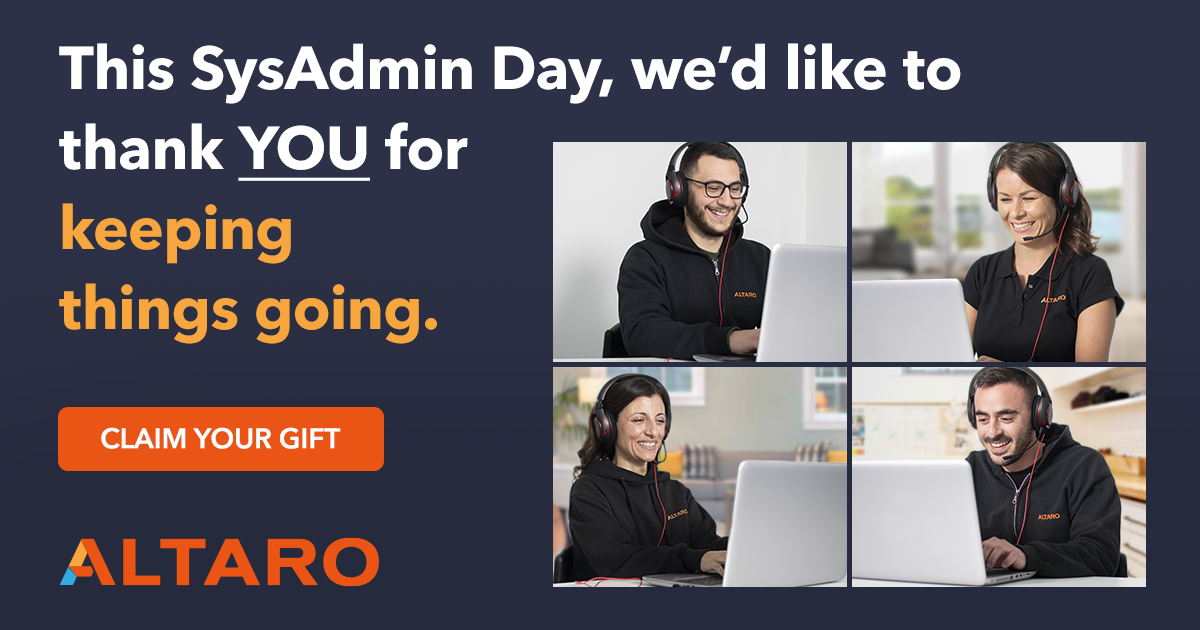 If you are an Office 365, Hyper-V, or VMware user, celebrate with us. All you have to do is sign up for a 30-day free trial of either Altaro VM Backup or Altaro Office 365 Backup – it's your choice! – and you'll get a guaranteed $/€20 Amazon voucher plus the chance to win one of our grand prizes including SONY WH-1000XM3 Wireless Noise-cancelling headphones, Tri-Band Wi-Fi 6 Router, DJI Osmo Pocket, and more!
SysAdmins claim your gift now!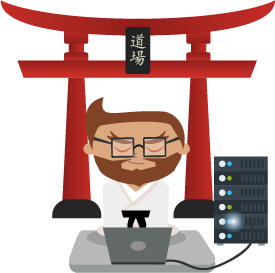 Not a DOJO Member yet?
Join thousands of other IT pros and receive a weekly roundup email with the latest content & updates!