Not too long ago we had the exciting announcement that we were offering new data protection functionality for MSPs through our new product Altaro Office 365 Backup for MSPs. This product provides MSPs with a simple and cost-effective method for backing up customer emails, contacts, calendars, and attachments, and we're so excited that MSPs are having a great deal of success with it. However, one piece of feedback that we have consistently heard since releasing Altaro Office 365 Backup is that MSPs want more. Specifically, the ability to protect data residing in OneDrive for Business and SharePoint Document Libraries as well.
SharePoint and OneDrive for Business Support
Today I'm pleased to announce, that you asked, and we delivered! As of today, Altaro Office 365 Backup for MSPs will provide support for both OneDrive for Business and SharePoint as well! This update is important because with the increasing move to the cloud more and more data resides within these new deployment types. While Microsoft is responsible for the services, they provide no easy to use point-in-time recovery option for these services. This is especially true for data that is older than 30 days.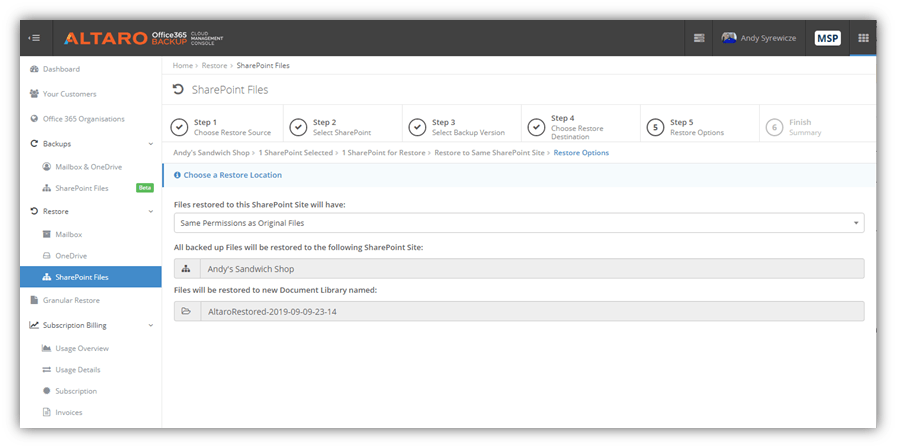 There are a number of other things about this release to get excited about:
Storage is included, meaning you don't have to spin up your own infrastructure to house these backups!
This functionality comes in our web-based multi-tenant management tool the Altaro Cloud Management Console, which provides even more tools for you within the same console!
Tamper-Proof Audit Logs are available in this release, making it easier to meet compliance requirements!
Enhanced Cloud Management Console user permissions to restrict access to backup browsing and restoration capabilities to select users.
Free 30-Day Trial
As always, these features are available as part of our free 30-day (no-commitment) trial!
Try out Altaro Office 365 Backup for MSPs today!
Read more about Altaro Office 365 Backup for MSPs

About Altaro
Altaro is a fast-growing developer of robust backup solutions for managed service providers (MSPs), IT resellers and companies. With 50,000+ customers in 121+ countries worldwide, 10,000 partners and 2,000+ MSPs to date, Altaro provides affordable enterprise-class functionality while avoiding unnecessary features that add cost and undue complexity. Its flagship solution is Altaro VM Backup, a backup solution for virtualized environments that has gained traction as the natural choice for Hyper-V and VMware backup and replication. Altaro Office 365 Backup is its subscription solution to back up and restore Office 365 mailboxes, OneDrive and SharePoint. Both products are also available as monthly subscription programs for MSPs. A freeware physical server backup solution is also available. Altaro has offices in the US, the UK, Germany, France, North Macedonia, and Malta.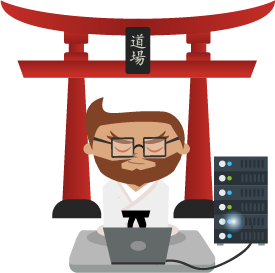 Not a DOJO Member yet?
Join thousands of other IT pros and receive a weekly roundup email with the latest content & updates!