It's another week and I'm happy that I get to share yet another industry expert interview with you all! When I attended Microsoft Ignite back in September, I had the opportunity to get Azure Stack Expert Fredrik Nilsson, from Dell EMC in front of the camera for a great interview! Fredrik is a highly knowledgeable guy and shared a great deal of information about Azure Stack with us!
If you're not aware Azure Stack is Microsoft's "Azure in a box" appliance that gets installed on-premises and provides Azure services to your datacenter. The thing I've found myself asked most frequently with Azure Stack since its announcement, was the question of use-case. Many IT Pros and operations folks have been wondering where does Azure Stack fit? Who is the intended consumer? How does support work? These are just a few of the questions I've been getting on a regular basis.
The other item that is often a murky area for people considering Azure Stack is the relationship between Microsoft, the OEM, and the customer. Who owns what in the support equation? How does installation work? These are all questions that Fredrik did a great job addressing during this interview.
The Interview – Fredrik Nilsson on Azure Stack
Without further delay, you can watch the interview below! Take a look and let us know what you think in the comments section below! Are you considering Azure Stack? Do you have remaining concerns! We'd love to hear!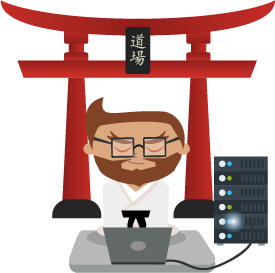 Not a DOJO Member yet?
Join thousands of other IT pros and receive a weekly roundup email with the latest content & updates!