Storage Spaces Direct has become a very large competitor in the industry when it comes to HCI (Hyper-Converged Infrastructure), and the amount of businesses moving from traditional storage to HCI seems to be accelerating. While traditional storage is certainly still out there, HCI has become mature enough that more people are starting to trust it, and thus adopt it in their environments, that's why it was very exciting to talk with Microsoft MVP and Community All-Star Dave Kawula about his specialty, Storage Spaces Direct (S2D).
If you're a frequent reader of our blog, you'll likely know that we've produced some content on this series (linked below), but certainly not as much as we'd like. I know you've been asking for more content in this area, so with that said, in addition to this video, be on the look out for future videos with Dave and I where we talk about all facets of S2D, including installation, configuration, best practices….etc…etc.
As for this video, Dave provides a VERY crisp definition answering the basic question: "what is Storage Spaces Direct?", and also talks about how S2D allows you to be successful from a budgetary standpoint! Let's face it, without buy-in from the bean counters and management, you'll not get far with a new solution, and Dave makes the argument very simple and very easy to understand.
With that, let's get to the video!
What is Storage Spaces Direct? Plus more from MVP Dave Kawula
Additional Resources
Storage Spaces Direct on Microsoft Docs
Dave's Blog – CheckYourLogs.net
Wrap-Up
That wraps things up for us today! With that said, what parts of S2D would you like to learn about? Dave and I are open to suggestions and we want to make sure we get your questions and needs answered! Let us know in the comments section below!
Thanks for watching!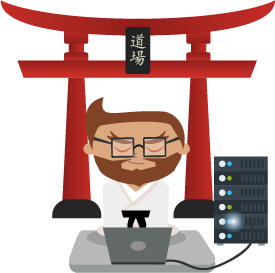 Not a DOJO Member yet?
Join thousands of other IT pros and receive a weekly roundup email with the latest content & updates!