World Backup Day 2021 is nearly upon us (31 March) and, as always, we like to mark the occasion by giving back to our favourite people in the world: IT admins! Get a free $/€/£20 Amazon voucher when starting a free trial of Altaro VM Backup or Altaro Office 365 Backup and tell us about your funniest IT catastrophe for a chance to win one of our grand prizes!
What Would We Do Without Backup?
Answer: cry a lot more probably. As World Backup Day approaches, we're reminded of all the mishaps, backup scares, and near-catastrophes that we've experienced over the years. Now that remote working is the new normal we have even more possibilities to lose data than ever before since home networks are often unsecured.
Furthermore, malicious attacks are on the rise as sadly many people are out to exploit these vulnerabilities. World Backup Day is a reminder of how fundamental backup is to the modern IT admin.
Where would we be without it? Let's not find out 😉
Let's Celebrate a World with Backup
if you're a Microsoft 365/Office 365, Hyper-V or VMware user we hope you enjoy this treat we've prepared for you: a guaranteed £/$/€20 Amazon voucher when you use your trial of Altaro Office 365 Backup or Altaro VM Backup, and a chance to win one of our Grand Prizes when you share your funniest IT catastrophe with us!
Learn more about our World Backup Day Promotion
What will you spend your money on?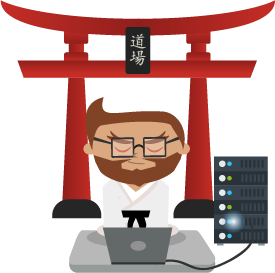 Not a DOJO Member yet?
Join thousands of other IT pros and receive a weekly roundup email with the latest content & updates!