'Tis the season to be caring – for your loved ones, for each other, and yes, even for your data and mailboxes. If you're a Microsoft 365 administrator, celebrate with us. All you have to do is sign up for free to 365 Threat Monitor and set up your account!
How to Enter
Sign up to 365 Threat Monitor
Receive a guaranteed $10 Amazon voucher and a chance to win one of the Grand Prizes!
For every valid entry, we'll make a $10 donation to One Laptop per Child
What are you waiting for? Enter Now and Claim your Prize!
365 Threat Monitor
Backed by Hornetsecurity's years of expertise in combatting cyberattacks, 365 Threat Monitor is a free mobile app that detects any threats that breach your Office 365 security and enter your system, enabling you to instantly delete them with just one click: Prevent any damage and save the day!
How it Works
Use 365 Threat Monitor for free to receive real-time alerts about gaps in your Office 365 security, and delete ransomware, spam, and business email compromise attempts. Combat your fear of cyberattacks slipping through and reaching your users' Office 365 inboxes! In four quick and easy steps, this free email security mobile app gives you real-time alerts when malware infiltrates your system and allows you to delete it remotely, wherever you are.
What Free Email Security Functionality does 365 Threat Monitor Provide?
Real-time malware detection and alerting
Protection you can count on
Instant deletion of malicious emails
Threat statistics and reporting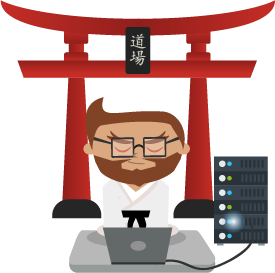 Not a DOJO Member yet?
Join thousands of other IT pros and receive a weekly roundup email with the latest content & updates!