Update: Atlaro Backup Software now comes with full 24/7 support across all our products at no extra cost! Our support promise is to be available for all our customer needs round the clock, with a guaranteed 24/7 call response of less than 30 seconds direct to a product expert – no entry-level agents or passing you around. Find out more about our outstanding customer support
It's been a month of announcements here at Altaro! It's not very often I get to write up an announcement blog post let alone three within the same month! While we've announced Altaro VM Backup v8 and the Altaro Dojo Forums already this month, we're not done yet. While we've always been a company that focuses on backups for virtual machines, we've gotten a lot of feedback from partners, that they'd like to see us offer a wider breadth of backup offerings. I'm happy to say that's exactly one of the things our development team has been focusing on.
With that said, I'd like to take this opportunity to announce Altaro Office 365 Backup for MSPs!

What is Altaro Office 365 Backup for MSPs?
As Microsoft does not back up Office 365 subscriber data, we saw a gap here that some of our existing partners needed to be filled. They were having to rely on multiple products to get all of their customers' data backed up properly and were wanting to standardize on Altaro's backup stack.
With this release of Altaro Office 365 Backup for MSPs, MSPs now have the ability to back up their customer's mail objects and associated mail attachments. Backup of mail items happens automatically several times per day and is sent to an Altaro managed, secured Microsoft Azure backup location. This means that MSPs can now protect their customers' mail assets without having to stand up infrastructure to do it! Simply enable the feature for your customers inside the web management portal, input their O365 information, and start backups. Not only are you protecting your customers' valuable data, but you're also creating an additional revenue stream. Win-win!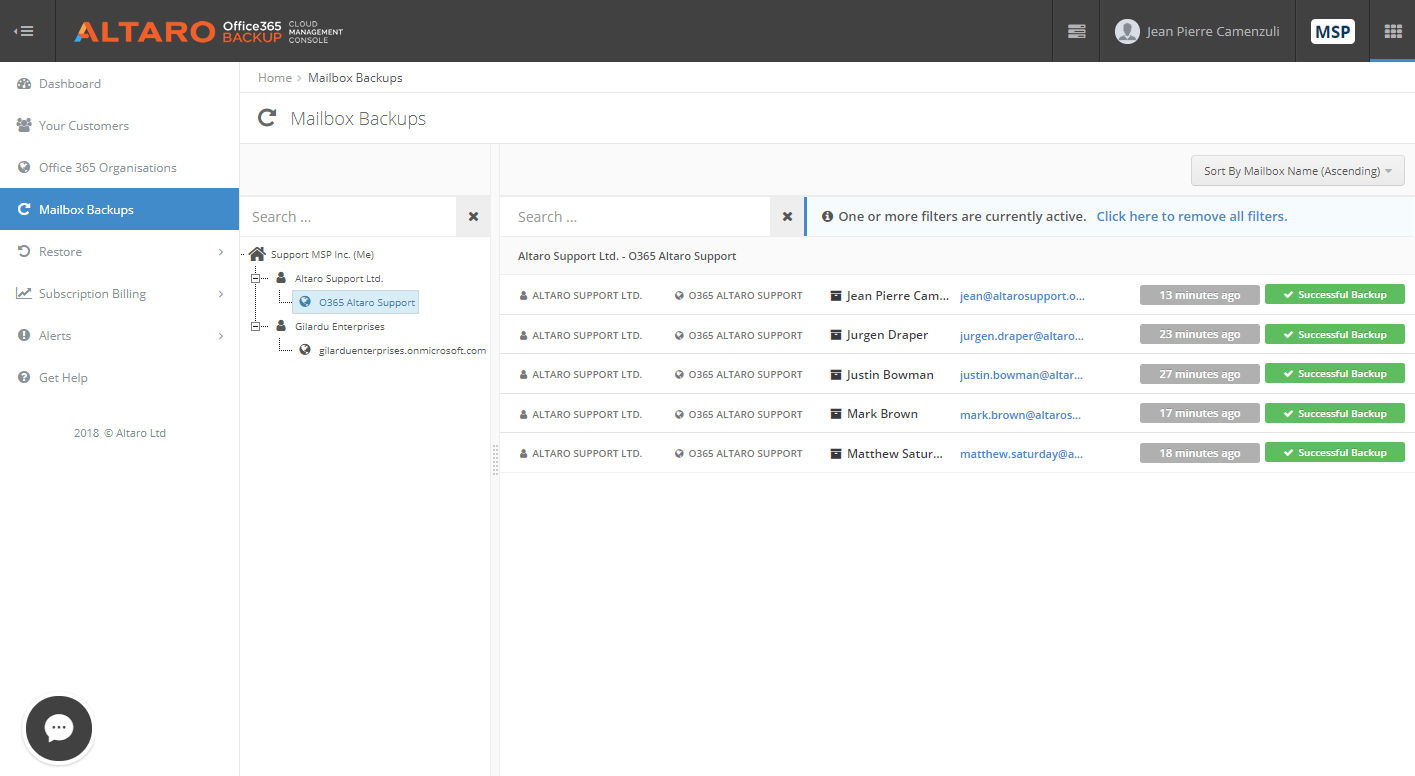 Additionally, to fill out the feature set, the same console you use to manage the solution also provides integrated billing and reports across all customers for ultra-convenience and ease-of-use.
One last thing I'd like to mention differentiates our offering. Many of the products out there that back up Office 365 do not allow you to restore directly to the folder that the mail object resided in, only the inbox. With our product, you can restore directly back to the original location. This saves your customer a multitude of headaches!
What's Coming Next?
Obviously, we're not going to stop there. We're going to continue to improve this product based on the needs of our partners. There is much more to Office 365 than just mail. In a future version of Altaro Office 365 Backup for MSPs we'll be adding in support for additional O365 components, so be sure to stay tuned!
Next Steps
If you're interested in trying Altaro Office 365 Backup for MSPs, you can sign up now for a free (no commitment) 30-day trial.
If you're interested in learning more about the product and the benefits it can bring to your customers, read about pricing and other info on Altaro Office 365 Backup for MSPs or email [email protected] to personally speak with our sales team and discover how you can get started.
We're looking forward to helping you solve your customers' Office 365 backup needs!
Thanks for reading!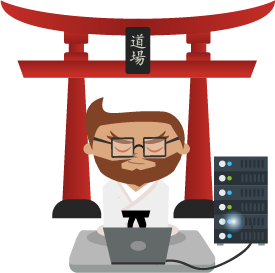 Not a DOJO Member yet?
Join thousands of other IT pros and receive a weekly roundup email with the latest content & updates!