If you work for a Microsoft managed service provider (MSP) you have probably heard about the Cloud Solution Provider (CSP) program. This initiative is being pushed by Microsoft to its MSPs as a better way to support its customers by offering end-to-end services, including product support and billing. The goal of the CSP is to simplify the operations of any business managed by the MSP by having a single point of contact for everything. Now their service provider can handle all of their Microsoft needs, instead of just selling, deploying and monitoring the solution. The main benefit to the MSP is that they have a deeper and longer engagement with each customer, which should result in generating more revenue through additional support hours, new billing/invoicing services, and upselling additional Microsoft services (O365, Windows, etc.). However, Microsoft had added specific requirements for each MSP to qualify for the CSP Program which involves an investment in a client management infrastructure, so the program may not be right for everyone. This blog will help MSPs evaluating the Cloud Solution Provider program to understand its benefits and its costs so that they can make an informed decision about whether they should enroll.
If you want to learn more about working with Microsoft read our guide MSP Insider: How to Establish Close Relations with Microsoft
Microsoft's Cloud Solution Provider (CSP) Strategy
I spent eight years with Microsoft, many of them working with MSPs, so I often get asked for insights on the company's business strategy. Although the original CSP Program was announced in 2014, it has evolved from just supporting Microsoft's SaaS solutions to include all of Azure PaaS and IaaS services. Some MSPs still look at this CSP Program with some skepticism as they want to understand, why Microsoft is willing to reduce their direct revenue from billing, invoicing and product support, and pass that money along to their partners?
In my opinion, Microsoft is doing this to increase overall customer satisfaction (of both their MSPs and their end users) which helps Azure compete with other cloud providers. MSPs know their customers much better than Microsoft does, especially their local laws, industry regulations, future goals, purchasing cycles, current configuration and previous technical issues. When the customer needs something from the MSP, they can usually deliver it much faster and in the local language and currency, resulting in greater customer satisfaction. Compare that to a standard product support call with Microsoft, when the customer may spend the first hour just describing their infrastructure, running inventory reports, and explaining any historical issues to a stranger while their critical services remain offline. The CSP model makes a lot of sense for all stakeholders, and provides a healthier ecosystem for partners and customers.
Cloud Solution Provider (CSP) Indirect Seller
To enroll as a CSP partner, you must first be a member of the Microsoft Partner Network with a valid profile. Next you can sign up as either an indirect reseller, which means that the support and billing infrastructure is still routed through a third party; or as a direct bill partner, which means that you provide these end-to-end services yourself. Being an indirect seller is much easier as it does not require you develop your own support infrastructure, but you must buy or license a third-party solution to support your customers, and this can be white-labeled to give your customers the appearance of a unified solution. Here are some of Microsoft's recommended indirect providers.
To become a CSP you must be able to support the following operations in a highly-automated fashion, embracing cloud computing's best practice of self-service. This platform must include:
Sales – Customers should be able to view and buy Microsoft's offering along with your managed services.
Management – Secure multi-tenant support should enable customers to provision, manage and monitor their resources, if desired.
Billing – Customers must be able to see all expenses in a single invoice, including services from the MSP, Microsoft, and any third parties.
Support – The MSP must provide front line support where customers can submit tickets and check the status through a portal.
Cloud Solution Provider (CSP) Direct Bill Partner
If you desire to become a direct bill partner, you must develop your own in-house solution to support these CSP requirements, which requires an upfront financial and time investment. Additionally, as a direct bill partner, the MSP must be able to sign legal documents, purchase an advanced support plan with Microsoft (ASfP or PSfP), offer at least one managed service, and pass a company credit check. Before considering this option, review the Cloud Solution Provider questionnaire to determine your eligibility. This assessment will ask whether you:
Can offer a managed service, IP or customer solution that will be packaged with Microsoft's cloud services;
Have an advanced support plan with Microsoft;
Can integrate all Microsoft services plus the MSP's services into a single invoice;
Have an automated billing engine;
Have an automated provisioning engine;
Have an automated payment/transaction engine;
Will generate estimated annual CSP revenue of USD $100,000 in the first year.
Given these requirements, most organizations will start as an indirect reseller, then move up to a direct bill partner once they reach a certain scale.
Cloud Solution Provider (CSP) Geographic Considerations
It is important to realize that CSPs are only permitted to operate within certain geographic or economic regions. For example, a CSP partner in the US can only sell their services to American customers in US dollars, and they cannot offer services to customers in Canada, Mexico or elsewhere. However, a CSP partner in Europe can offer their services to customers in almost any other European country. Check out this list of CSP regional markets and currencies to understand any limitations in regions where you operate.
Cloud Solution Providers (CSP) and the US Government
Several years ago, Microsoft released a cloud platform specifically designed to meet the strict security requirements of the US government. While Azure still provided the underlying technology, it is fully isolated from other Azure clouds and data centers, and only approved partners directly serving the government may use it. If you are an MSP working with any existing government customers, you may also extend the Cloud Solution Providers program to support them. The registration process has additional requirements which will verify your existing government contract numbers and require a letter of sponsorship from a government customer.
Cloud Solution Provider (CSP) Agreements and Pricing
If the CSP Program sounds like it would be a good fit with your MSP practice, the final steps are to review the local pricing and agreements. Even though you may now be handling all of the billing for your customers, remember that you still need to pay Microsoft for the cost to run these cloud services, software licenses, and any support cases which you need to escalate. These fees will vary by country and can be accessed from the MPN partner portal when visiting the Pricing and Offers page. Make sure that these margins still make sense for your business, especially when you consider the additional costs to develop or license the enhanced management infrastructure that you will need for sales, billing and support. Finally, review the appropriate Microsoft's Cloud Reseller Agreement with all of your stakeholders, so that the executive, legal, sales, development and operations teams all buy into the program and acknowledge its requirements.
With these guidelines you should be ready to make an informed decision whether the Cloud Solution Provider Program is right for your business, and also for your customers. Microsoft has now given you the tools and rights to own the end-to-end relationship with your users, while giving you more opportunities to generate revenue and increase your margins. Is your practice ready to fully embrace the Microsoft Cloud? Let us know in the comments section below?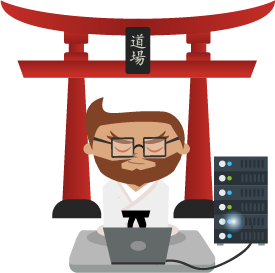 Not a DOJO Member yet?
Join thousands of other IT pros and receive a weekly roundup email with the latest content & updates!