It's no secret that Microsoft Azure is making waves. While Amazon's AWS has been the market leader in public cloud for some time, Microsoft has gained ground on them in a big way. Not only has their datacenter footprint increased exponentially over the last several years, but they offer a breadth of services and offerings than any other provider in the world would be hard-pressed to contest.
I spoke to this a bit in a recent article I wrote about my predictions for 2019, and I wanted to expand on it a bit more with an MSP mindset specifically. With that said, let's talk about 4 key reasons why you should be looking to add Azure to your MSP toolbox.
New MSP Income Stream from Azure
This is perhaps the most obvious item on the list. When you bring on a new partner or service, that, of course, provides you (the MSP) with an additional avenue to generate revenue. There are several things of note here, however. Many MSPs were first worried about Microsoft taking their datacenter business, and that's not the case at all. Azure isn't a competitor. It's a tool and a collection of datacenters for you to use in servicing your customers. Microsoft understands how difficult it is to provide solid, cost-effective cloud services, and you can leverage their cloud services in a much more time-efficient manner than building your own cloud. What selling Azure really enables you to do is focus on selling services that are prepackaged, and consumable without having to build them yourself in many cases. This gives you more time to go find that next customer and the next deal and so on and so forth.
Azure Provides MSPs Greater Geographical Reach
I have spoken to many MSPs that have been able to achieve a much larger reach than they would have without selling Azure. With Azure having a global reach you'll be in a place to provide services to customers you wouldn't normally have had access too. Is the local market saturated, and are new customers there difficult to come by? Start selling services with Azure and extend your reach globally. With some training, some website and marketing changes, you'll be on the fast track to reaching more customers! Additionally, Azure's global reach can help you address data compliance needs. For example, if you have a customer based out of Germany, they have laws that require data reside within the geographical borders of their nation. If you don't have hosting capabilities within that country and have a customer who needs them, Azure could be a good option for that.
Azure Provides a Rich Catalog of Services
The sheer amount of services offered by Microsoft Azure is staggering. You can dip your toe in the water and pick up a few easy to use services such as Azure IaaS or Cloud Storage, and then branch out from there. This may seem like an easy point to grasp, but really paying attention to this bit could be a big differentiator in your market. Azure could potentially allow you to offer up a new service or offering that isn't offered by anyone else in your market, at a premium price. On top of that, all the R & D that Microsoft does on adding in new services to Azure allows you to potentially make money off it. For example, if you wanted to host your own IoT (Internet of Things) solution, you would have first had to develop the solution and work out the hosting…etc…etc. Using Azure IoT services, instead allows you to bring those services to the market today.
Azure Enables Hybrid Cloud Architecture
Working in the MSP Space, you likely know that many organizations are hesitant to move to a public cloud model. Many will again, dip their toe in, and go from there. For those customers where an all-at-once move to Azure doesn't make sense, a hybrid approach is often a better model. As opposed to other cloud vendors, Azure does a better job of providing this type of model. Windows Server 2019 has many features baked in that enable co-habitation with Azure. If you want an extension of Azure within your data center, take a look at Azure Stack. Yes, it's expensive, but if you need true cloud services in your datacenter, it provides that functionality better than any other player in the industry.
Ready to Learn More and Take the Next Step?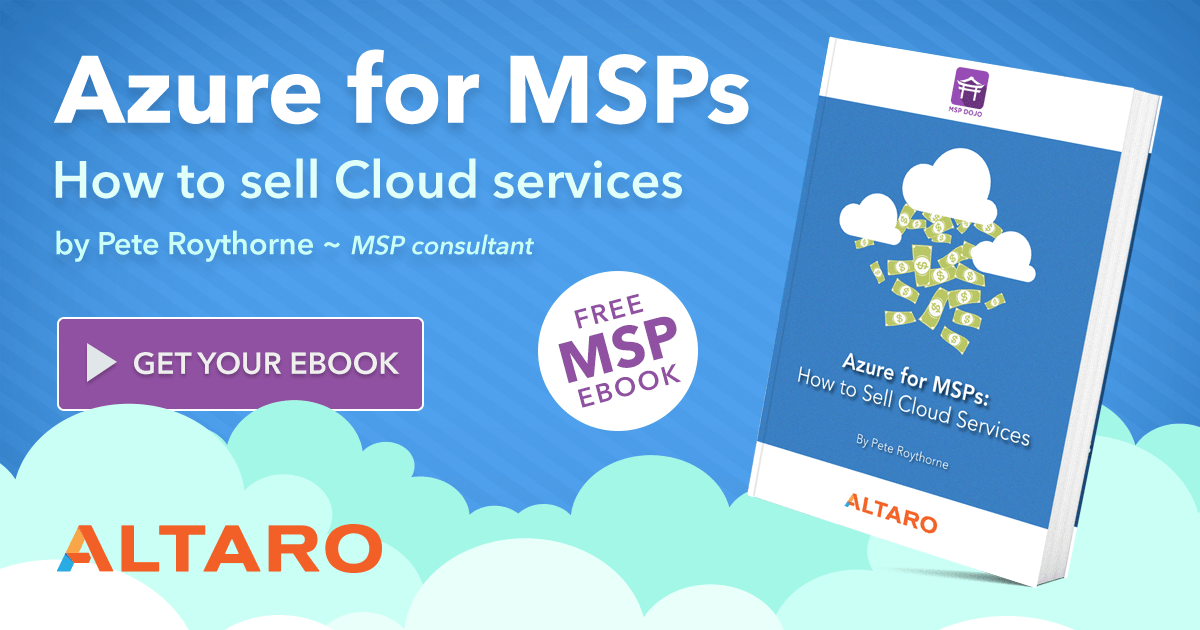 If you're looking to take the next step, we've got just the eBook for you! We recently had a new Altaro eBook written up by industry expert Pete Roythorne on how to start selling Azure for MSPs. In this eBook, you'll learn how to start selling Azure to your customers and Pete answers several questions such as:
What Services should I get started with?
How do I price cloud services?
What resources are available to help me get trained up and started?
And much…. much more!
If you're interested in taking a look, be sure to click the link below for your free eBook.
Free eBook – Azure for MSPs: How to Sell Cloud Services
Wrap-Up
One thing I'd like to leave you with is a request that you share your experiences. I spent 10 years in the MSP space, and I know how much MSP thrive off the experiences and learnings of their brethren. Have you added Azure to your toolbox? Are you selling it successfully? What are some of your success stories? What hasn't worked well? Be sure to let us know in the comments section below!
Thanks!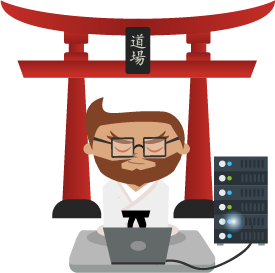 Not a DOJO Member yet?
Join thousands of other IT pros and receive a weekly roundup email with the latest content & updates!