As MSPs, we're always looking for the next best thing for our customers. It's a tough market. Budgets are always in flux. Competitors are always chomping at the heels of our clients, and the industry moves so fast that many business owners will scoff at the next wave of updates and features that the industry says are a MUST have.

What is a budding MSP to do? A proven strategy is to focus on hard-hitting features that are game-changing for their day-to-day work. The Microsoft 365 suite contains many such features, many of them known well and others not so much.
In this blog post, we are going to talk about 5 Microsoft 365 features that will wow your customers. These features, when implemented properly, are a sure-fire way of solidifying your relationship with a customer and ensuring more business through their continued success!
Microsoft Teams
If we're going to start with any hard-hitting application/feature in the Microsoft 365 suite, it's got to be Microsoft Teams right? There is perhaps no collaboration tool as expansive as teams, and with recent world events such as COVID-19, Teams usage has seen a meteoric rise, according to Microsoft CEO Satya Nadella from a quarterly earnings report:
In April, we saw more than 200 million Microsoft Teams meeting participants in a single day, generating more than 4.1 billion meeting minutes. Also, Teams now has more than 75 million daily active users

Despite recent events, it is fairly clear why this is becoming the case. Teams is supplanting Outlook as the collaboration tool of choice for many organizations. It hadn't really even dawned on me personally until I was having a conversation with a co-worker a few weeks back. She simply stated, that "Teams has become home base" for her day to day work. I found that's true for me as well! Historically, Outlook used to be the first app I would open when sipping the morning coffee. Today Outlook takes second place to Teams, and it's easy to see why. If you're not familiar with teams, it offers a plethora of collaboration features:
Individual and Group Chat
Voice and Video Chat
Conferencing and Webinar capabilities
VoIP capabilities
Mobile Clients with Softphone Options
Integration with the rest of the M365 suite
Numerous 3rd party integrations (Some shown below)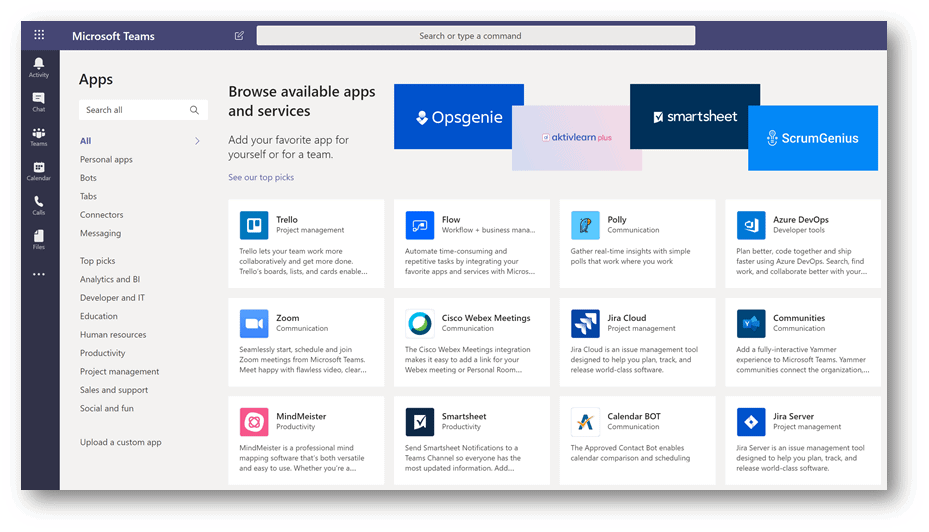 Image 1 – Third-Party Application Addons for Microsoft Teams

I could go on, but in all seriousness, we could spend a whole series of articles on the benefits of teams and how to roll it out to your customers, and maybe we will! If you're interested in that let us know in the comments below!
That said, in the context of this article, Teams is listed first because it plays a part in some of the following items, which leads us to our number 2 pick!
Microsoft Stream
Many of us don't enjoy being stuck in meetings, but I'm sure there have been a few occasions where there was a meeting you wanted to be in but were unable to make, right? What if any scheduled meeting could automagically create a recording and have it sent to invited attendees afterwards? Teams meetings, paired with Microsoft Stream allow you to do just that and more!
The best way I can describe Microsoft Stream for those that aren't aware of it is simply this: Think of Microsoft Stream as YouTube for your Business. That is, Stream is a video hosting platform that can be used in conjunction with other M365 features and apps. I already mentioned the Teams integration, but there are other features worth mentioning, such as:
Public and Private Channels
Video Sharing
Hashtags and Timecode Links
Watchlists
Featured Videos
Searchable Transcripts
Live Events (Shown Below)
Screen Capture and Editing (Coming Soon)
Image 2 – Setting up a Live Event in Microsoft Stream

All these features are easily glossed over when organizations are looking at the vast list of applications and features in M365. When employees and business owners truly discover the powerful features Stream provides, it becomes a game-changer. A few more example use cases here:
Live or Recorded company updates from Leadership
Mandated training materials distributed to workers
Project and team briefings recorded for transparency and shelf-life
Onboarding materials for new hires
The list goes on and on. With the integrations to the rest of the M365 platform, Stream will help take your customers operations to the next level!
Microsoft Planner
Task management is a bear, especially with distributed teams. You've got email, teams, outlook to-dos, sticky notes, napkins, and 100 other places to keep track of ongoing tasks. The true power of the M365 suite is in its integrations. Unlike your sticky notes or a notepad file, Microsoft planner is plugged into and integrated with your core collaboration tools in a big way. This includes:
Need to rope in team members in a task or a series of tasks? Need to collaborate with notes and chat in a unified view regarding said task? Need alerts for when the task is updated? How about the ability to attach files, due dates, reminders, categories and more? If you answered yes to all of these, Planner can do it and more.
As mentioned earlier, Teams plays a large role in many of these features and Planner is no different. In any given Team with the Teams app, you can click the plus sign on the top left and link a Microsoft Planner "plan" as a tab directly within teams. This puts the Teams project plan right at their fingertips and enhances the overall collaboration experience.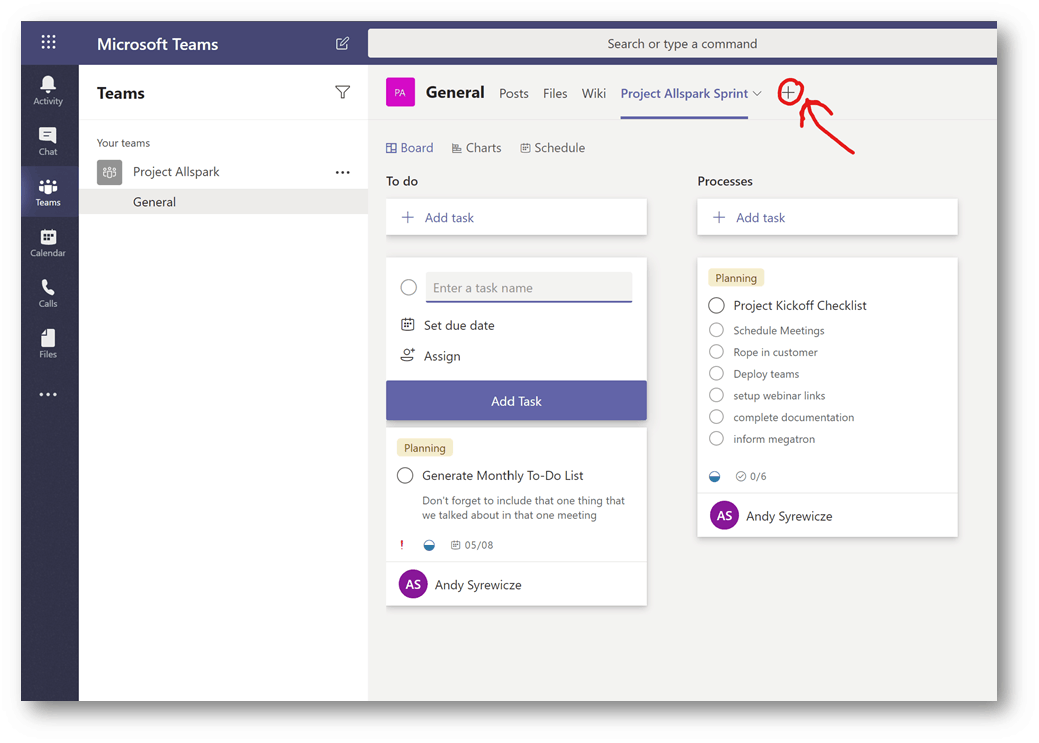 Image 3 – Microsoft Planner Embedded in Teams as a Tab

One other thing I wanted to touch on before moving onto our next item. From an organizational level, when talking with your clients about Planner, I would recommend you have them plug this feature in at the department level. It really shines at that level. I'm often asked where these tools fit in regards to other task management tools and this is often the advice I provide:
For individuals and light taskers – Use Microsoft To-Do
For departmental teams and heavy taskers – Use Microsoft Planner
For Large Scale and Organization-Wide Project – Use a Project Management Tool such as Microsoft Project
My reasoning behind it is this. Planner provides features over and above your basic to-do list (Which is what To-Do is). That said, it lacks many of the more advanced ITIL and PMP project management capabilities found in more advanced tools. Don't get me wrong, however! Planner is still super a powerful and stunning addition to any Team looking to leverage Microsoft 365 to the fullest.
Multi-Factor Authentication with Conditional Access
The last item I'm going to talk about today is going to be the least visible of them all, and that's ok! This particular item will wow your customers because of the fact that it DOESN'T make itself visible!
Those of us working in the technology space these last few years all know that multi-factor authentication is an absolute must. It provides an added layer of security in an age where ransomware and other cyber attacks are rampant. However getting some customers to "deal with the security headache" (yes they are out there), can prove somewhat troublesome. That said, Microsoft has made the experience in Microsoft 365 stupid easy.
Enabling the feature is quick, and end-users are provided with a prompt to enrol in MFA. Assuming you've properly communicated the steps to the end-users they should have little problems with the process. Once done they'll get the typical MFA prompt as needed when logging in and will be given the option of remembering a device as a frequently used device for a length of time.
Some organizations wouldn't even balk at this much work, and that's where the beauty of conditional access comes in. Conditional access allows administrators and MSPs the ability to define safe locations that don't require the MFA prompt. This mainly refers to your corporate network, meaning that if someone is in the office (or connected via VPN), they will not be required to authenticate with MFA. This greatly reduces the amount of effort required by end-users, but still keeps them protected when they need it most when they're off-site.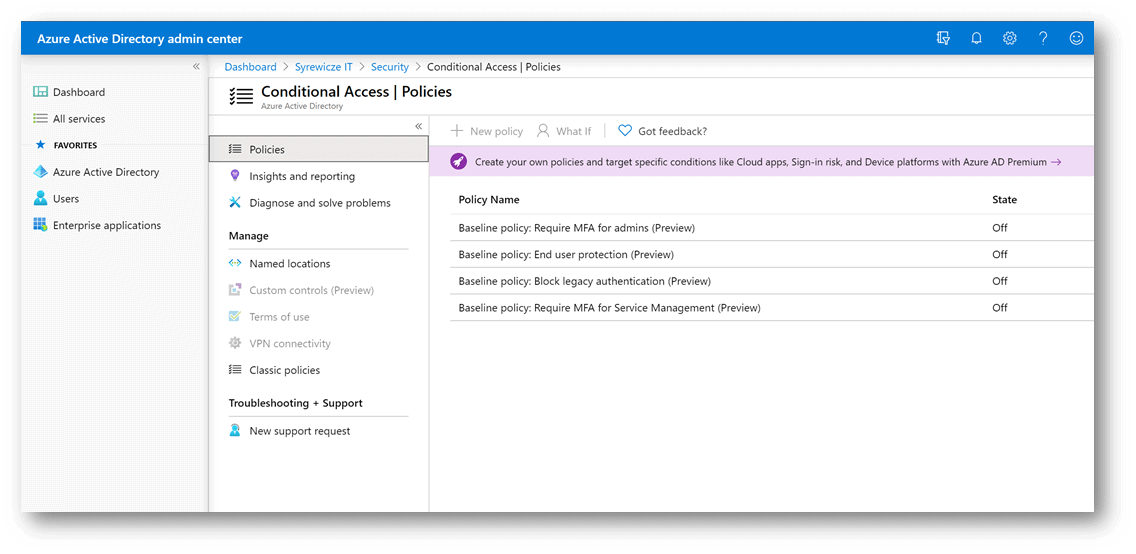 Image 4 – Conditional Access Policies in Azure AD

Now, conditional access does SO MUCH more than just this one thing. Make sure you review the full list on the Microsoft Docs article on conditional access.
One final thing you may be wondering about before we wrap-up is what kind of licensing do you need to get MFA with conditional access? See the image below for that information along with the source in the caption!
Image 5 –  Available versions of Azure Multi-Factor Authentication

Wrap-Up
This article should give you a good list of features you might want to talk about with your customers if you haven't already. All of these features can take their collaboration and productivity efforts to the next level. So many organizations buy into Microsoft 365 and only enable mail and a few other features. Don't let your customers waste the value! Help them squeeze every ounce of value out of what they're paying for. In the end, you'll continue to be their trusted IT partner and you'll share in their success moving forward!
What about you? Have you tried these features? Do you have customers using them? Would you like to see more content about anything we talked about today? Let us know in the comments section below!
Thanks for reading!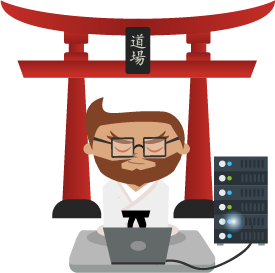 Not a DOJO Member yet?
Join thousands of other IT pros and receive a weekly roundup email with the latest content & updates!