In a previous post, I covered the term CSP (Cloud Solution Provider), and what the differences are between a CSP and an MSP. Since then the question of continuing to offer on-premises services has come up a few times with readers and others in the community. Many seem to be wondering, especially given the current situation with COVID-19 and all. I'd like to address this question specifically in today's blog post.
Before we being, if this is something you're serious about, watch our on-demand webinar to find out How to Transform your Aging MSP into a Lean CSP Machine.
Should You Make the Move to Cloud-Based Solutions?
If you've read many of my blog posts on this site and the other Altaro blogs you're likely prepared for one of my favorite answers. That is, "It depends". On-premises requirements vary based on the organization you are providing services for. A small-10 user realtor agency, who only uses document-related apps has far different requirements than a 400-user manufacturer that has a multitude of applications ranging from machine controls to engineering software, such as CAD. However, where possible cloud-based solutions should be strongly considered if not preferred in most situations.
It is your job as the CSP to determine what level of cloud is appropriate for your customer.

That said, the short answer to the question about ditching on-premises servers amounts to this. Most of your customers will likely require some sort of hybrid cloud deployment.
Hybrid Cloud and the CSP
The truth is that very few organizations can go 100% cloud. Don't get me wrong. That percentage is increasing as time goes on, but right now there are still many use-cases that require an on-premises footprint. For example:
Highly GPU Intensive Workloads
Latency Sensitive Applications
Complex Monitoring Needs
Poor Connectivity
Disconnected (No External Connectivity) Scenarios
Recent Large Capital Investment in On-Prem Infrastructure
Low Customer Comfort with the Cloud
A good CSP will continue to leverage on-prem (only where it makes sense) and pair that with what works well in the cloud, such as:
Backup and DR
Email
File Storage
Web Apps
Office Applications
Collaboration Software
More!
Good CSPs provide exceptional value in knowing where on-prem and the public cloud intersect, and they can apply solutions for both with a high degree of skill to fill all the technology needs of a business.
Are there CSPs out there that ONLY do cloud? Sure. However, you'll likely find that many of those CSPs operate in an industry vertical that organically lends itself well to running cloud-native. Other verticals aren't so simple. Manufacturing for example often employs complex machine control and supply chain software that doesn't lend itself well to running in the cloud (yet). This is not to mention engineering and parts-design software that doesn't work well in cloud scenarios in most cases either.
Another good example is healthcare. There are many functions within a hospital that cannot be off-sited to the cloud either to regulatory reasons, or a given function is so critical to patient care (often life and death), that they can't risk even the slightest connectivity outage.
Where and How you can Move to Cloud-Based Solutions
My call to action for all new and existing CSPs considering the core question of this article is this: Lead with cloud on all things, but don't jam a square peg in a round hole. Remember, a good solution provider installs the solution that is right for the business.
Finally, if you'd like to learn more about CSPs and how to transition to the CSP model, watch our free webinar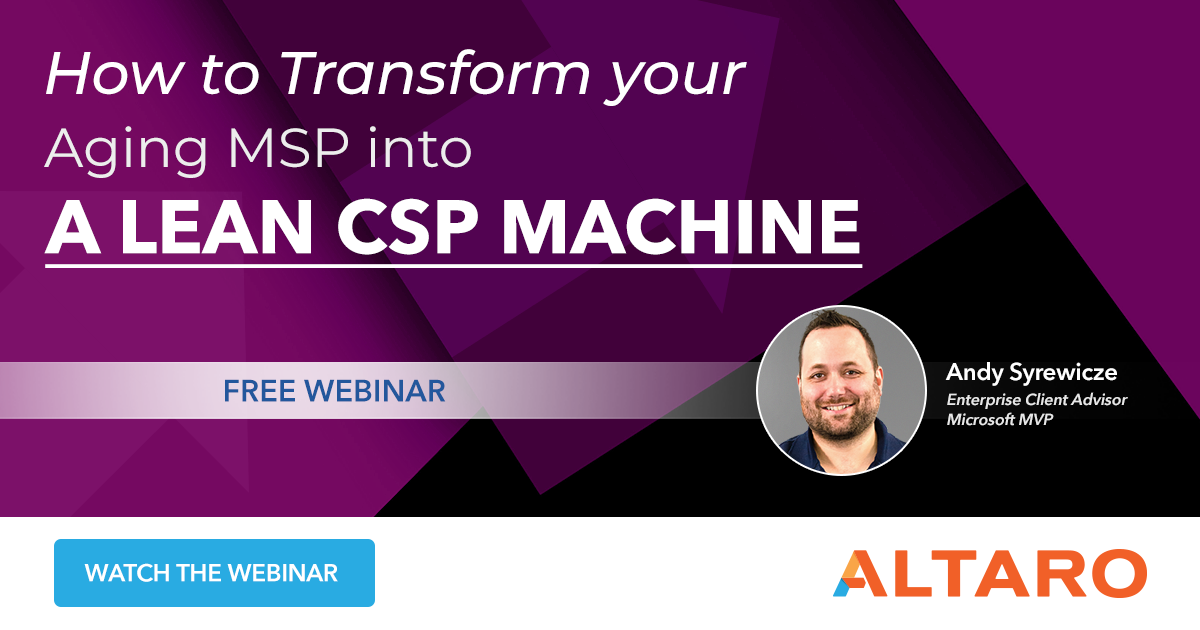 Wrap-Up
What are your thoughts? Have you been trying to lead with cloud and struggling? Are your customers hesitant to invest in the cloud? Let us know in the comments below!
Thanks for reading!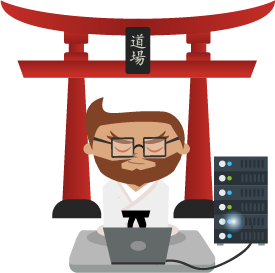 Not a DOJO Member yet?
Join thousands of other IT pros and receive a weekly roundup email with the latest content & updates!