The technology industry is rife with acronyms, so many readers have likely become numb to new ones hitting the market. However, there has been one acronym that has been seeing much more use these last few years, especially in the service provider space, and the acronym I'm talking about is, of course, CSP. The term CSP has been associated with the industry's group of service providers and those that are not in the know often wonder why it's become so prevalent. In this article, we discuss what a CSP is and what services they deliver.
What is a CSP?
In official Microsoft terms, CSP stands for Cloud Solution Provider. This is NOT to be confused with Cloud Service Provider (more on that soon).
A Cloud Solution Provider is what I would term an evolved MSP that has matured into offering flexible, scalable cloud solutions such as Microsoft's Azure technologies and the Microsoft 365 stack. Other cloud technologies may be offered as a value-add to supplement these offerings, but the core services provided reside in one of these two areas.
If you want to learn more about how to become a CSP or how to transition from an MSP to a CSP, watch our free webinar How to Transform your Aging MSP into a Lean CSP Machine.
Note: You may see the industry term Cloud Service Provider as well, technically-speaking this term is used to describe those organizations that provide and develop cloud-based services such as Amazon, Microsoft, Google….etc. however, it is also been used incorrectly to describe a cloud-based MSP.

What are the Benefits of Being a CSP?
The term CSP is often is associated with a modern-day IT services organization, and many businesses looking to secure those types of services are on the lookout for organizations with the CSP terminology associated with them. Outside of that many of Microsoft's ongoing partner and channel efforts are being realigned with the CSP nomenclature, so if a partnership with Microsoft has been important to your MSP in the past, switching to the CSP program has never been more important.
Benefits of being in the CSP program include:
15% – 20% margin (typically) on recurring MS cloud and office services (may vary based on region and other factors)
Access to Microsoft Partner resources (support, account management, marketing…etc)
Backend incentives and opportunities based on current Microsoft defined goals
Industry recognition
And more
A lot of providers will look at that margin and say…. that's awfully low and not worth my time. While yes, that is true, and it is a relatively low margin, however, Microsoft builds their services for partners in such a way that it's easy to bundle in value-added services on top of it. This could be an additional third-party application you provide that compliments the Microsoft service or special knowledge and expertise you have in-house that forms part of a package that brings the total up to a more appealing margin.
Remember despite industry misconception, the cloud is not easy or simple. Many new CSPs fail to put an adequate value on the knowledge they have and work they put into managing solutions on behalf of their customer base. If you provide value in managing these solutions for your customers, make sure you're getting paid for it. Again, the service is designed to be bundled with other partner services, so don't simply rely on the 15% to 20%.
In short, partners can use the Microsoft CSP program to provide the power of the Microsoft Cloud to customers while also providing unique in-house skills and value-add on top of it.
How Do I Become a Microsoft Cloud Solution Provider
The process is actually fairly simple:
Can a Traditional MSP Become a CSP?
With the tools provided by the CSP program, your organization will be equipped to deal with the modern-day technology challenges facing the world today. On top of that, you'll be able to easily bundle you special and unique services on top of that to bring true value to your customers. Becoming a CSP is relatively straight-forward and Microsoft is keen to help where they can, however, converting from a traditional MSP and navigating both the practical and business concerns can be tricky.
As I've worked in both a traditional MSP and currently for a fast-growing CSP, I have recorded a webinar on the topic: How to Transform your Aging MSP into a Lean CSP Machine. The content is focused specifically on this issue but also covers the CSP model more generally and why now is perfect time to take the leap.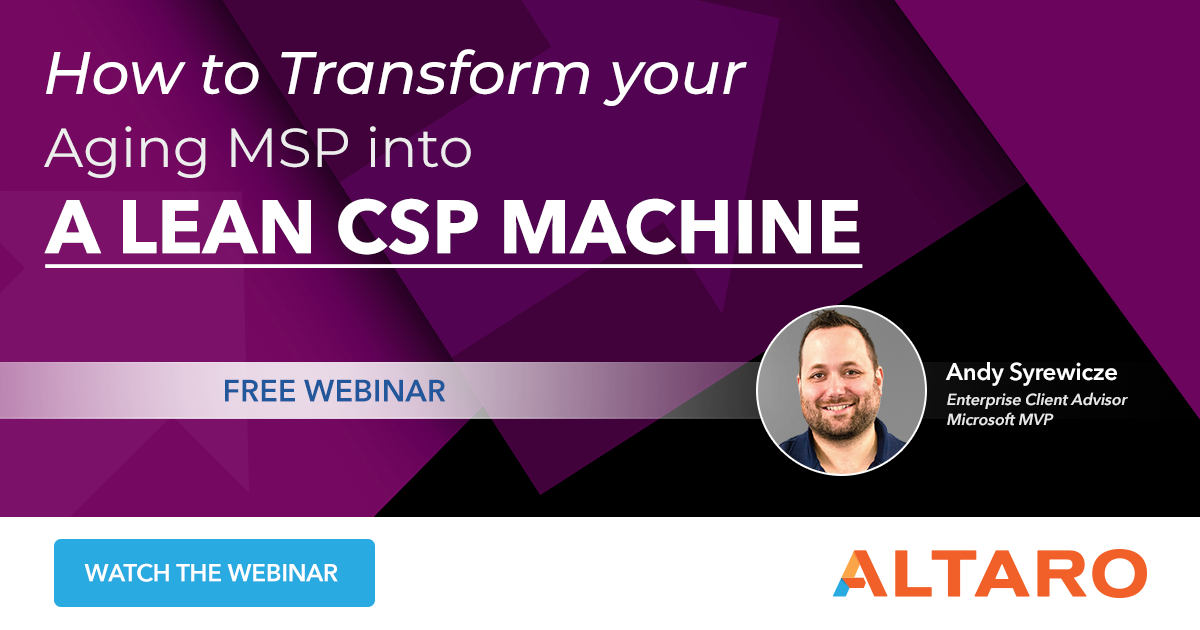 What about you? Any concerns or questions in joining this program? Have you joined the program and had success? Difficulties? Watch the webinar or let me know your questions or experiences in the comments section below!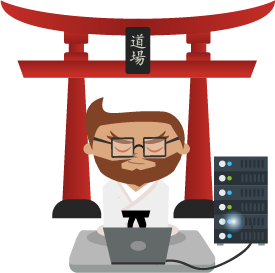 Not a DOJO Member yet?
Join thousands of other IT pros and receive a weekly roundup email with the latest content & updates!