Recently, I had the pleasure of presenting at the Robin Robins Big IT Seminar in Nashville. This conference is geared specifically at MSPs and is designed to help keep them abreast of the changes in the industry at to also provide them with some actionable content to take home. My session was focused specifically on what MSPs can do with Azure to not only be successful but to be profitable.
I put together 5 repeatable Azure-based solutions for MSPs to offer to their customers and presented them to a fairly large group which garnered a lot of good questions. In this session I covered the following use-cases:
Simple web-apps in Azure IaaS
Highly available VMs in Azure
Offsite backup storage in Azure
Azure files and Azure file-sync
Virtual office hosted in Azure
Here's a recording of that session:
Watch Andy's Session on Azure Solutions for MSPs
Additional Resources
If you're interested in more information on Azure for MSPs, we have a couple of additional resources that you can you.
Our latest MSP eBook builds on this content by talking about pricing Azure services for MSPs and can be downloaded here.
We conducted a webinar with Thomas Maurer from the Azure Advocacy team at Microsoft that included a few similar tid-bits, but a bunch of additional content as well. That webinar can be viewed here.
This session recording and these additional resources should get you well on your way to getting started with Azure!
Wrap-Up
How about you? Have you tried dipping your toe in the cloud water? Did it go well? What worked? What didn't? Did your initial testing line up with what we've talked about above? We'd love to hear more in the comments section below!
Thanks for watching!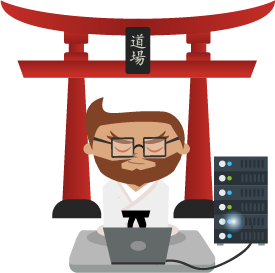 Not a DOJO Member yet?
Join thousands of other IT pros and receive a weekly roundup email with the latest content & updates!