Microsoft Ignite this week marked another 6-month period of rapid development and transformation in the industry from Microsoft. While COVID has changed the makeup of the event into a collection of virtual experiences, the pace of innovation and the implications for the market are truer than ever.
In this article, I've listed some of the key items revealed during the event and I've also included a reaction video with myself and two other Microsoft MVPs, Didier Van Hoye, and Eric Siron. Let's start with the reaction video, followed by my list of favourite reveals below that.
Enjoy!
3 Microsoft MVPs React to Microsoft Ignite – March 2021
Key Announcements from Microsoft Ignite – March 2021
The announcements from this Microsoft Ignite spanned many technology areas, and while the below is by no means a comprehensive list, these are some of the key announcements impacting IT Pros.
Let's take a look.
Note: that we'll be blogging more in-depth about many of the products and features listed below in the coming months.
Microsoft Mesh
If anything stole the show it was Microsoft Mesh. While not specifically applicable to IT Pros, Mesh encompasses so many use cases and potential applications that IT Pros are quite likely to find themselves supporting this infrastructure in some way/shape/form in the future. Whether it is to collaborate, remotely assist in equipment repair, or to create digital meeting spaces like that shown below, Mesh has the potential to disrupt (and improve) all facets of life on the planet. If you haven't watched the Ignite keynote, I highly recommend it. Microsoft feels so strongly about Mesh that they gave at least half the time of the keynote presentation to it. It's certainly worth the watch.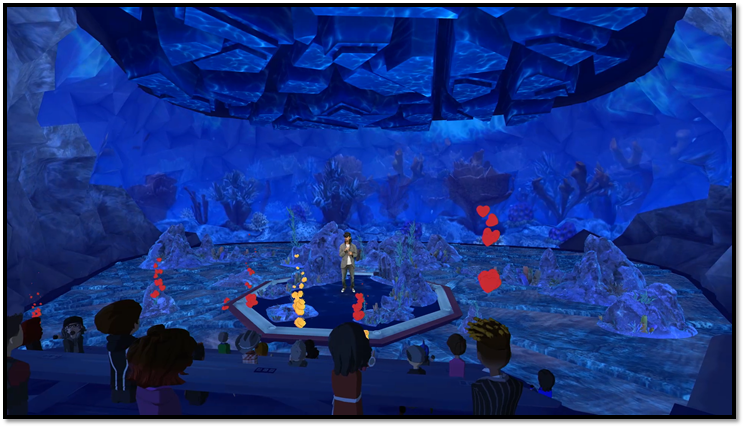 Windows Server 2022
While it didn't receive much fanfare during the course of the event, Windows Server 2022 was quietly announced. While that's not news to those folks that are part of the Windows Server Insider Preview, it still has wider implications for the IT Pro community. Microsoft is still committed to creating and supporting feature-rich and quality services for on-prem. Some of the key enhancements for Windows Server 2022 are focused on three key areas:
Security
Hybrid Cloud Integration with Azure
Containerized Applications
Some of the more exciting announcements in these areas include Secured Core Server, which brings an all-encompassing secured server by requiring hardware and software vendors to follow security best-practices of the OS. Also mentioned was the support for on-prem Windows Server in Azure Automanage. The big sticking point there being that with Azure Automanage and Windows Server you can now do rebootless patching of managed machines, which is something IT Pros have been asking about for decades!
There are many more, but these are two of my favourites mentioned at the event.
Windows Admin Center Version 2103
Windows Admin Center is the new way to manage Windows Server, and while it may not be a complete replacement for the old RSAT tools yet, it's certainly close. This new release of Windows Admin Center brings a lot of new and enhanced functionality. This includes:
Automatic Updates for WAC and its Extensions
Support for Outbound Proxies
Windows Event Viewer Overhaul
And much more
If you're interested in trying the new version of Windows Admin Center, you can do so here.
Enhancements to Microsoft Teams
With our current socially distant world, it's no surprise to see Microsoft Teams continue to get a lot of attention from the dev teams at Microsoft. In addition to the multitude of features coming with Microsoft Viva, a number of additional features for Teams were showcased at Ignite. This includes:
Enhancements in collaborating with external people and groups
New Gallery Views and Presenter Views
Certified Teams Hardware
End to End Encryption for Teams Calls
Webinar enhancements and support for up to 1000 attendees
And more!
IT Pros will need to be aware of these enhancements in the coming months so they can enable and support them for their end-users and customers moving forward.
For the full list of Teams enhancements announced during the Ignite Event, you can go here.
Wrap-Up
While this is by no means an exhaustive list, these are some of the key features I feel like IT Pros will be interested in. Microsoft is always innovating and I feel like this Ignite had a bit more substance than the previous one back in September. We saw a pretty even distribution of enhancements across the entire stack this time and I fully agree with the Microsoft messaging that this Ignite includes a little something new for everyone!
That all said if there is a feature that was announced that you'd like to hear about in a deep-dive blog article or video be sure to let us know in the comments section below this article!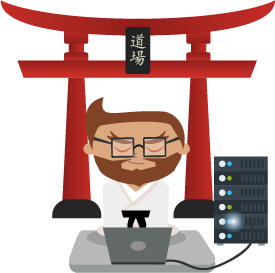 Not a DOJO Member yet?
Join thousands of other IT pros and receive a weekly roundup email with the latest content & updates!