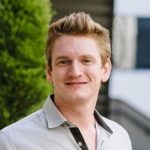 Symon Perriman
AI/ML Infrastructure @ Facebook
Symon is an internationally recognized Microsoft expert, business leader, author, keynote presenter, and technology personality, whose content is viewed by millions of IT pros each year. During eight years at Microsoft, he supported multiple teams, including engineering, evangelism, technical marketing, and product planning.
APPLY FILTER
ALL
Microsoft 365
Hyper-V
Backup & DR
VMware
MSP
By using this site, you consent to our GDPR privacy policy and cookies policy and you agree to the use of cookies for analytics, personalised content and ads.
×
Access all Altaro DOJO eBooks, webinars and other members-exclusive content

Join 50,000+ IT Pros benefiting from free training

Join the DOJO forum community and ask our expert moderators your questions
Thanks for registering and welcome to Altaro's DOJO!
You will receive a welcome email shortly, as well as our weekly newsletter. Don't worry, you can unsubscribe whenever you like!