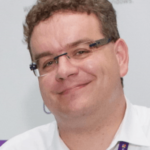 I am working within Microsoft Cloud Technology for about 20 years now, starting with System Center (SCOM, SCSM & SCO) and later Azure Pack, Azure and Azure Stack. I have been a Microsoft MVP for about 6 years and joined Microsoft Germany as TSP Azure (hybrid) Infrastructure with specialization in Azure Stack and Connectivity on 01/10/2017. in addition to huge community work in the past I have written a book on Azure Stack and am currently working within one on Azure. You can find me at conference in Europe and abroad.
APPLY FILTER
ALL
Microsoft 365
Hyper-V
Backup & DR
VMware
MSP
By using this site, you consent to our GDPR privacy policy and cookies policy and you agree to the use of cookies for analytics, personalised content and ads.
×
Access all Altaro DOJO eBooks, webinars and other members-exclusive content

Join 50,000+ IT Pros benefiting from free training

Join the DOJO forum community and ask our expert moderators your questions
Thanks for registering and welcome to Altaro's DOJO!
You will receive a welcome email shortly, as well as our weekly newsletter. Don't worry, you can unsubscribe whenever you like!