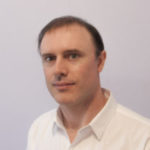 Trevor Hardy
Director / IT Consultant
Trevor's worked in IT for over 20 years. After a stint in corporate IT working on government systems, starting with 2002 he's worked as a business consultant designing innovative, cutting edge technology solutions for SMB's. A strong advocate for virtualization, hyperconvergence, automation and cloud adoption, he believes the democratization of IT is essential to address fundamental problems in technology security and global business risk. He holds a degree in Information Systems, has been invited to lecture to postgraduate university students, and has been helping others as an active participant in tech communities for decades.
APPLY FILTER
ALL
Microsoft 365
Hyper-V
Backup & DR
VMware
MSP
What is UAC Virtualization?

29th October 2020 by

Trevor Hardy

Everything you need to know about UAC Virtualization, a service intended to limit system-level changes...
By using this site, you consent to our GDPR privacy policy and cookies policy and you agree to the use of cookies for analytics, personalised content and ads.
×
Access all Altaro DOJO eBooks, webinars and other members-exclusive content

Join 50,000+ IT Pros benefiting from free training

Join the DOJO forum community and ask our expert moderators your questions
Thanks for registering and welcome to Altaro's DOJO!
You will receive a welcome email shortly, as well as our weekly newsletter. Don't worry, you can unsubscribe whenever you like!