This is not a subject I normally tackle as I generally shy away, to put it mildly, from anything related to licensing. Regardless, this time last year (Feb. 2016), VMware ESXi made some important revisions to the vSphere line of products and corresponding licensing schemes, not in the least their decision to drop vSphere Enterprise among others.
In many instances, this left a number of users fuming from the ears since Enterprise edition features such as DRS would, from there on, only be available in the Enterprise Plus edition of VMware vSphere. This left Enterprise Edition users with no choice other than to upgrade to Plus when moving to the latest VMware vSphere release. Standard VMware ESXi users would also be affected since the price jump from Standard to Plus is substantial assuming they would at one point need to use features previously available in the Enterprise edition. As if this weren't enough, downgrading to the Standard version is in general impossible, which some Standard users might consider by letting go of little-used advanced features in favour, perhaps, of 3rd party solutions. The pressing issue is the increase in OpEx given that Enterprise Plus costs three times as much as the standard version.
Not everything is gloom and doom, though, as VMware is offering a 50% discount on the VMWare ESXi license cost when upgrading to Enterprise Plus as well as a 25 Operating System Instance (OSI) pack of vRealize Log Insight to all vCenter Standard users.
Let's take a look first at the currently available vSphere editions.
Before we get started if you're new to IT or you're looking to boost your career prospects in the industry you will need certifications. Find out all about VMware certifications in our webinar Fast Track your IT Career with VMware Certifications that we recorded on November 20th, 2019. You will get to learn about certification tracks, costs, useful materials to prepare as well as tips on how to get your own lab running.
Cost
It is no secret that VMware caters mostly for Enterprise clients which, putting it crudely, is where the beef is.
VMware VSphere, at the time of writing, is available in three flavours. Costs include a one-time license fee and a yearly renewable Support and Subscription (SnS) contract. Visit this link for a list of available support options.
In the table below, B/P indicates the included cost for Basic (12×5) and Production (24×7) support per vSphere edition.
USA (USD)

Europe (Euro)

vSphere Edition

License Price

(1 Year B/P)

Upgrade from Standard

(1 Year B/P)

Upgrade from Enterprise

(1 Year B/P)

License Price

(1 Year B/P)

Upgrade from Standard

(1 Year B/P)

Upgrade from Enterprise

(1 Year B/P)

VMware vSphere Standard

$1268

$1318

n/a

n/a

€1473

€1530

n/a

n/a

VMware vSphere Enterprise Plus

$4229

$4369

n/a

n/a

€4918

€5080

€4044

€4207

€1268

€1431

VMware vSphere with Operations Management

$5318

$5494

n/a

n/a

€6183

€6387

€5420

€5626

€3021

€3226

(upgrade from Ent. Plus)

€2221

€2426
Licenses are per physical processor. Here's an example taken from this VMware whitepaper on how this works out:
"Licensing New Hosts with vSphere with Operations Management 6.5 A user has two 2-CPU (each with 6 cores) hosts with 128GB of physical RAM each that they wish to license with vSphere with Operations Management 6.5 Enterprise Plus edition. Each physical CPU requires a license, so four vSphere with Operations Management 6.5 Enterprise Plus licenses are required. No additional VMware ESXi licenses will be needed regardless of the number of virtual machines, amount of virtual memory (vRAM) or physical cores or RAM."
Note. vCenter Server requires a separate license. The prices above are per physical processor per ESXi host deployed.
Features
The differences between the various editions are captured in Figure 1. Note that the vSphere with Operation Management edition is identical to Enterprise Plus, the only difference being the inclusion of the standard version of vRealize Operations formerly known as vCOPS.
Figure 1 – vSphere Editions features set (Source: VMware)
vSphere Essentials and Acceleration Kits
vSphere Essentials Kits
Small to medium-sized businesses will generally opt for the vSphere Standard edition. However, if cost is a pressing issue, the lesser of the vSphere Essential Kits is the least costly of them all. At the time of writing, licensing stands at $495 with it's more feature laden sibling commanding a hefty price tag of $4,495. Both prices exclude support and subscription costs.

Figure 2 – vSphere Essentials Kits license and support costs (Source: VMware)
There are two types of kits available, Essentials and Essentials Plus.
"vSphere Essentials Kit is an all-in-one solution ideal for small offices. It enables consolidation and management of applications to reduce hardware and operating costs—all with a low upfront investment. Essentials must be purchased along with a one-year subscription to software patches and updates. Support is optional and available on a per-incident basis."
"vSphere Essentials Plus Kit adds features such as vSphere vMotion, vSphere HA, and vSphere Data Protection to vSphere Essentials to enable always-on IT for the small environment. Essentials Plus is ideal for small businesses that, in addition to hardware and operation cost savings, are looking for maximization of application availability and business continuity with a low upfront investment. SnS for Essentials Plus is sold separately. A minimum of one year of SnS is required."
Regardless of choice, you can only have a maximum of 3 ESXi hosts and one instance of vCenter Server Essentials. Together with Essentials Plus, you also have to purchase a 1-year minimum of SnS support.
The main issue with Essentials is one of scalability which can only be addressed by upgrading to one of the Acceleration Kits mentioned below.
Figure 3 – vSphere Essentials Kits feature set (Source: VMware)
vSphere Acceleration Kits
Similar but not quite are the vSphere Acceleration Kits whose components can be upgraded individually unlike the Essentials Kits. They offer the same features as the Enterprise editions of vSphere but each is locked to a maximum of 3 ESXi hosts (min. 2 processors) and 1 vCenter Standard Server.
Figure 4 – vSphere Acceleration Kits pricing (Source: VMware)
Quoting from VMware:
"vSphere and vSphere with Operations Management Acceleration Kits are all-in-one convenience bundles that provide a simple way for customers to purchase all the necessary components to set up a new VMware environment (see Figure 2). Each kit consists of six processor licenses or vSphere or vSphere with Operations Management, and a license for one instance of vCenter Server Standard. Unlike the Essentials Kits and VMware vSphere, 4.x Acceleration Kits that function as a single entity, vSphere and vSphere with Operations Management Accelerations Kits decompose into their individual kit components after purchase. This allows customers to upgrade and renew SnS for each individual component on its own schedule."
Figure 5 – vSphere Acceleration Kits feature set (Source: VMware)
Miscellaneous
Here's a list of other components that fall under the vSphere umbrella.
VMware vSphere Desktop is yet another edition used in conjunction with VMware Horizon to facilitate licensing in VDI deployments. It provides all the features found in vSphere Enterprise Plus.
VMware vSphere Remote Office Branch Office (ROBO) comes in two flavors and is used in locations with little or no hands-on infrastructure support.
Standard enables highly available IT infrastructure in remote sites. This high availability edition includes vMotion, High Availability, Data Protection and Replication, Hot Add, Fault Tolerance, Storage vMotion, Virtual Volumes and Storage-Policy Based Management.
Advanced enables rapid provisioning of servers, minimization of host configuration drift and enhanced visibility into regulatory compliance, across multiple sites. This edition includes vMotion, High Availability, Data Protection and Replication, Hot Add, Fault Tolerance, Storage vMotion, Virtual Volumes, Storage-Policy Based Management, Host Profiles, Auto Deploy, Distributed Switch and vSphere Integrated Containers.
VMware ESXi is also freely available under the name VMware vSphere Hypervisor. It lacks some features amongst which its inability to be managed via vCenter Server and limited to a maximum of 8 vCPUs per VM.
VMware vCenter Server also comes in two flavors

Essentials

and

Standard

.
Figure 6 – vSphere vCenter Essential and Standard features (Source: VMware)
vSAN requires a separate license – according to the features you wish to enable – to be purchased even though the feature is included with all versions of vCenter Server.
Calculating Cost
The VMware TCO Comparison Calculator (link provided below) is a great tool when planning a VMware environment deployment. The tool generates a full and very detailed breakdown of all the possible costs you might incur, VMware licensing included, when deploying a new infrastructure or upgrading to vCloud suite.
Figure 7 – Calculating cost with the VMware online TCO tool
The results are presented as a report which can be exported to PDF. This includes all CapEx and OpEx costs from which you can extrapolate any VMware product and support costs. In the example shown in Figure 8, I opted for vSphere Standard and a 2×12-core CPU host. So, the total VMware licensing capital expenditure would consist of a single license for vCenter Server and two licenses for ESXi; since I selected a single server with two physical processors. The breakdown also includes VMware support costs over a period of 3 years. Note that pricing is in Euro.
Figure 8 – A full TCO report which includes VMware licensing costs.
And finally, here's a list of links I believe you might find useful.
To properly protect your VMware environment, use Altaro VM Backup to securely backup and replicate your virtual machines. We work hard perpetually to give our customers confidence in their VMware backup strategy.
To keep up to date with the latest VMware best practices, become a member of the VMware DOJO now (it's free).
Conclusion
All said and done, it's best to check with your local VMware reseller to iron out any licensing and pricing issues you might have. The VMware Store is also a great place to start which is a portal from where you can purchase a great number of VMware products.
As always, I hope you found the information regarding VMware ESXi useful and feel free to leave any comments down below.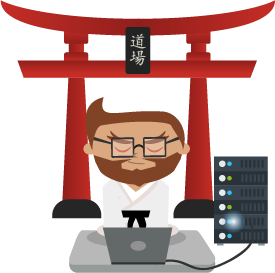 Not a DOJO Member yet?
Join thousands of other IT pros and receive a weekly roundup email with the latest content & updates!
Frequently Asked Questions
What does VMware ESXi stand for?
ESX stands for "Elastic Sky X" while the "i" is for "Integrated" and was released in 2010 with version 4.1.
How many VMs can I run on ESXi free?
You can run an unlimited number of VMs with ESXi free. The limitation will be the physical resources of the underlying vSphere host.
Is Hyper-V more expensive than VMware?
Hyper-V usually comes out cheaper than VMware given that the Hyper-V, storage spaces direct and such features are included in the Windows license while you still need to purchase it if you run a vSphere host. However, enterprise management tools such as SCVMM are usually required with Hyper-V which reduces the gap.
Can I get VMware for free?
You can get the vSphere Hypervisor with a free license which includes the hypervisor itself only. It has a few limitations compared to the paid version such as a max of 8 vCPUs per VM, impossibility to manage it with a vCenter (no HA, DRS…), no support from GSS, backup limitations…