It's been awhile since we've had a new vSphere release to get excited about but the wait is over – vSphere 6.7 has been officially released! I have been participating in the 6.7 beta so it's finally nice to be able to talk about the release publicly. I wanted to put together a post that outlines some of the new features that are updated or new in this release. So let's get to it!
Upgrades
Let's talk first about what you can and can't upgrade from. The new version supports upgrades and migrations from vSphere 6.0 or 6.5 only. If your environment is running version 5.5, the upgrade to 6.7 needs an additional step. You will have to migrate at least to version 6.0 then to 6.7. If you have a mixed environment with vCenter Server running 6.0 or 6.5 managing ESXi hosts 5.5, you have to upgrade the hosts to at least version 6.0 before upgrading the vCenter Server. VMware has given plenty of time and warnings about this and many saw it coming, but now it's official, get off of 5.5 as soon as possible!
Currently supported migration paths to version 6.7:
vSphere 6.0 to 6.7
vSphere 6.5 to 6.7
vSphere 5.5 to 6.7 is *not supported*.
vSphere 6.7 Configuration Maximums
VMware has once again updated some maximums. Most of the usual CPU and memory stuff stayed the same, but other changes are listed below. Fault Tolerant VMs get another upgrade and can be now bumped to 8 vCPUs, which is nice.
| | | |
| --- | --- | --- |
| Virtual Machine Maximums | 6.5 | 6.7 |
| Persistent Memory – NVDIMM controllers per VM | N/A | 1 |
| Persistent Memory – Non-volatile memory per virtual machine | N/A | 1024GB |
| Storage Virtual Adapters and Devices – Virtual SCSI targets per virtual SCSI adapter | 15 | 64 |
| Storage Virtual Adapters and Devices – Virtual SCSI targets per virtual machine | 60 | 256 |
| Networking Virtual Devices – Virtual RDMA Adapters per Virtual Machine | N/A | 1 |
| | | |
| ESXi Host Maximums | 6.5 | 6.7 |
| Fault Tolerance maximums – Virtual CPUs per virtual machine | 4 | 8 |
| Fault Tolerance maximums – RAM per FT VM | 64GB | 128GB |
| Host CPU maximums – Logical CPUs per host | 576 | 768 |
| ESXi Host Persistent Memory Maximums – Maximum Non-volatile memory per host | N/A | 1TB |
| ESXi Host Memory Maximums – Maximum RAM per host | 12TB | 16TB |
| Fibre Channel – Number of total paths on a server | 2048 | 4096 |
| Common VMFS – Volumes per host | 512 | 1024 |
| iSCSI Physical – LUNs per server | 512 | 1024 |
| iSCSI Physical – Number of total paths on a server | 2048 | 4096 |
| Fibre Channel – LUNs per host | 512 | 1024 |
| Virtual Volumes – Number of PEs per host | 256 | 512 |
The HTML 5 Web Client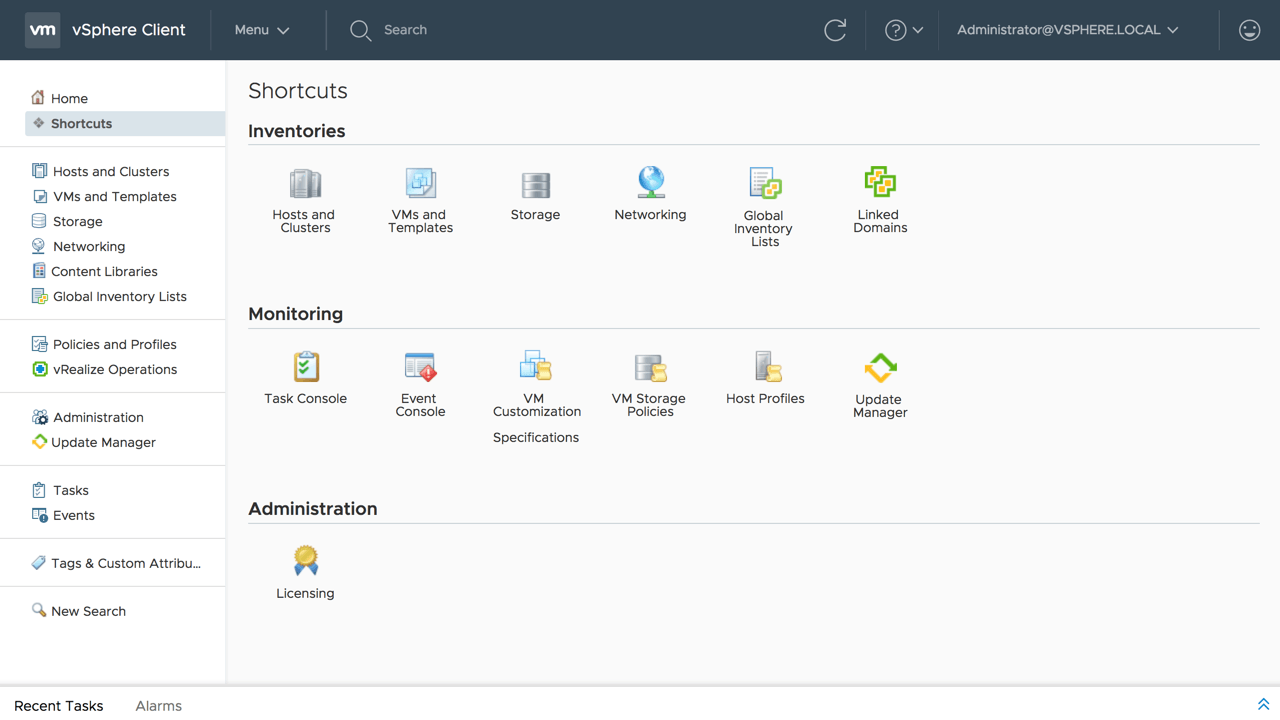 For me, this is hands down my favorite update in 6.7. I am constantly asked when they're going to kill the Flash-based client and the answer is very soon with the announced deprecation of the Flash-based client last year. The HTML 5 client is now 95% feature complete. They've really polished the client and worked hard on it over the last several months. I'm very impressed with the work they've done here, so nice work to the vCenter team! The Platform Services Controller functionality is now part of the vSphere Client as well. It now located under the Administration menu, the PSC options are divided between two tabs. Certificate management has its own tab and all other management is under the configuration tab.
Some of the newer workflows in the updated vSphere Client release include:
vSphere Update Manager
Content Library
vSAN
Storage Policies
Host Profiles
vDS Topology Diagram
Licensing
Note that not all of the above workflows are 100% finished but VMware has been constantly updating the workflows with each update. It's only a matter of time.
vCenter Appliance Backup Schedule
Built-in backup tools were built into 6.5, but easily being able to backup the appliance automatically was a challenge. As you can see below, you can now set up a basic backup schedule to backup your appliance configuration for a later restore. You can also set the number of backups to retain. I'd still recommend backing up your vCenter Linux Appliance with a third party backup tool like Altaro, just because you can never have enough backups!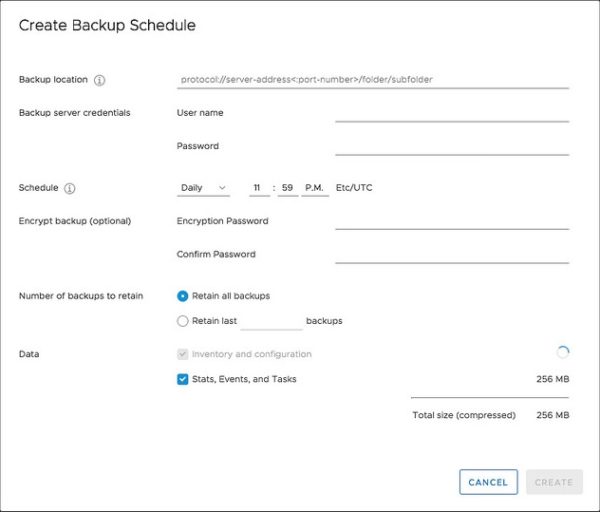 CLI Tools
It has returned! A new feature with vCenter 6.7 is the ability to re-point a vCenter Server to another Platform Services Controller node, that resides in an entirely different vSphere SSO domain. This functionality is insanely huge for domain consolidation, and also domain splitting if needed with the cmss-util tool.
This functionality was available to vSphere administrators in vSphere 5.5 and has been a pain point of versions 6.0 and 6.5 of the product as it constrained the ability to consolidate or split without building new vCenter Servers, based on business requirements or consolidation of IT resources within an organization.
Updated vSphere Appliance Management Interface
The VAMI interface has been improved with new features and tabs mainly focused on monitoring and troubleshooting:
In the Monitoring tab, there is now the possibility to see all the disk partitions for the vCSA, space available and utilization. Better visibility to CPU, memory, network, and database utilization.
Services status, startup type, and health are now visible in the VAMI. Services can be started, stopped, and restarted directly from the VAMI if needed.
Syslog forwards supported are now three. Previously only one forwarding was supported.
The Update section has been improved providing a more flexibility in selecting patches and updates providing the option to stage or stage and install a patch or update from the VAMI. Are now available more information 

about what 

is included 

for each patch or update as well as type, severity, and if a reboot is required.
ESXi Single Reboot
VMware has streamlined the upgrade process in this 6.7 release of vSphere. Upgrades from 6.5 to 6.7 will be the first to see this benefit. VMware has eliminated one of the two reboots that were normally required for major version upgrades, so your upgrades are going to be faster and a smoother process, and who could complain there?!
ESXi Quick Boot
This is a neat feature that I have not had the opportunity to use much of yet, at least in my home lab. For starters, your hardware has to support this feature, but the idea is that the hypervisor can be restarted without going through the physical hardware reboot process. There is currently only a limited number of servers that are supported but the number will be increased in the future, so we get to look forward to more of this at least. This feature works not only for reboots but also for upgrades. The system creates a second ESXi memory image and when the host is rebooted it doesn't perform a full reboot but it switches over to the latest instead. This is a pretty cool new feature!
Wrap Up
You can find additional information about the vSphere 6.7 release on VMware's website.
[the_ad id="4738″][thrive_leads id='18673′]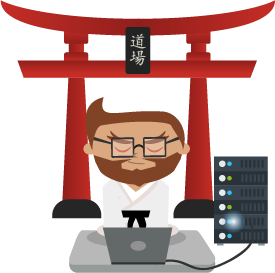 Not a DOJO Member yet?
Join thousands of other IT pros and receive a weekly roundup email with the latest content & updates!