Update: Atlaro Backup Software now comes with full 24/7 support across all our products at no extra cost! Our support promise is to be available for all our customer needs round the clock, with a guaranteed 24/7 call response of less than 30 seconds direct to a product expert – no entry-level agents or passing you around. Find out more about our outstanding customer support
Update: Altaro Backup v8 has now been released – find out about the newest features
We've been working hard here at Altaro to deliver a few major new features for your favorite backup and recovery application. We hope you'll love them!
Introducing Altaro VM Backup 7.6
We always take customer and community feedback very seriously when it comes to determining what comes next, and once again we've delivered on some of the most commonly requested features for Altaro VM Backup. These will also become available in the Cloud Management Console (CMC) in a few days' time.
Continuous Data Protection (CDP) for Local Backups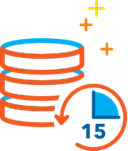 One thing that we've been asked for quite frequently is a way to improve RPOs (Recovery Point Objective). In our new release, CDP was developed from the ground up with a focus on improved RPOs. With CDP, you can back up your VMs as frequently as every 5 minutes, thereby achieving an RPO of up to 5 minutes. This means that in any situation where you could run into data loss, you're losing minutes of data as opposed to hours or days, which is a BIG win.
CDP is available in the Unlimited Plus edition of Altaro VM Backup.
Grandfather-Father-Son Archiving (GFS) for Local Backups
While Altaro VM Backup has had the ability to retain data for long periods of time, we've received requests for a feature that would provide efficient storage for local backups beyond daily and continuous backups. This is where GFS comes into play.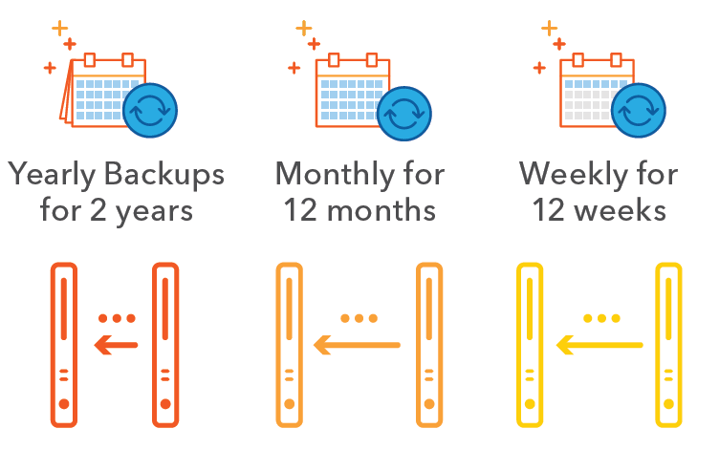 Normal Retention Policy:
High-frequency CDP Backups for 4 hours
A maximum of one backup an hour until the retention policy ends
With GFS Archiving enabled
With GFS archiving enabled, Altaro VM Backup also keeps the following backups, on the time periods shown below, all starting from the time of the last successful backup:
1 backup per week for 12 weeks
1 backup per month for 12 months
1 backup per year for 2 years.

As you can see, this feature effortlessly allows you to periodically store backup data for much larger lengths of time than previously possible. This allows you to provide further efficiency for your backup storage.
GFS Archiving is available in the Unlimited and Unlimited Plus editions of Altaro VM Backup.


30-day free trial with full access to Altaro VM Backup
(Unlimited Plus Edition)
Other Notable Improvements
Support for VMware 6.7 updates
In April 2018, VMware rolled out updates to VMware vSphere and VMware vSAN – both are now version 6.7. Altaro VM Backup v7.6 is fully compatible with the VMware 6.7 updates.
Change Block Tracking Updates for 2012/2012R2

In situations where customers are backing up VMs on Hyper-V 2012/2012R2, there were some headaches with CBT whenever a host rebooted, or when VMs migrated between cluster nodes, or whenever an upgrade of Altaro VM Backup occurred. CBT would stop working and would likely have to be reset. We've included enhancements in 7.6 to address this and CBT will now continue working in these situations.
Concurrent Retention, Restore, Backup, and Offsite Copy operations on the same VM

In previous versions of Altaro VM Backup, only one operation could be performed on a VM at a time. This caused the following pain points:
If a retention policy operation took hours to complete, then backups and restore operations would be queued until the retention job was completed
If an Offsite Copy to Azure took days to complete, then backups and restore operations would be queued until the retention job was done

If a Restore, File Level Restore or Boot from Backup operation was active then no backups for that Virtual Machine could take place until they were finished.
In the new release these limitations have been addressed, allowing backup administrators to restore and take offsite copies without delaying any backups whether they are scheduled or done via CDP.

What about GDPR?
As many of you have likely heard, GDPR is the EU's new General Data Protection Regulation that comes into effect on May 25, 2018. This new regulation dictates how EU citizen data is processed and handled. This not only applies to EU-based companies, but also to companies that provide products and services to EU residents as well as companies that have an EU national on their payroll. The penalties for non-compliance are steep, with fines ranging upwards of 20 million Euros in the worst cases.
We've had many questions here at Altaro about how we fit into the GDPR picture. We address a number of the requirements of this new regulation by providing continuous data protection, data encryption, storage location control, and verification testing amongst other things. If you're interested in more information on GDPR and how Altaro VM Backup can assist with compliancy, we have just the write-up for you HERE.
Wrap-Up
We're always working on improving the experience and performance of your backup services. We firmly believe that backup and recovery shouldn't be a difficult thing to do, so we strive to bring you the best features available in the simplest way. We hope you enjoy this release and be sure to keep an eye out as we have lots more in store for 2018!
With that in mind, if you'd like to try out the product for yourself, you can download a 30-day full-featured trial and test out the application in your own environment! After the 30 days, the product becomes free to use for 2 VMs forever. Try it out and let us know what you think!
If you have questions or further feature requests be sure to let us know in the comments section below!
[the_ad id="4738″][thrive_leads id='18673′]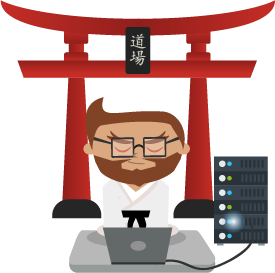 Not a DOJO Member yet?
Join thousands of other IT pros and receive a weekly roundup email with the latest content & updates!