COVID-19 has caused unprecedented effects on the modern world. Entire national economies are being rewritten to account for the losses in business and lives, with some industries being affected more than others. We have been asked by many of our partners for advice on how MSPs can respond but the best way to understand the situation is to gather data from those affected. So we set up a survey for MSPs to give their feedback so we can learn from each other and help steady the boat through these tough times.
COVID-19 Survey for MSPs
The main aim of the survey is to determine what impact the Covid-19 pandemic has had on the managed services sector, how have MSPs responded; and what is the outlook for the industry. 13 key questions were asked to a wide range of MSPs on how their business, profits, operations, and staff have been affected by the pandemic and associated lockdown measures. The participating MSPs comprise a fully international sample but the majority from the US and Europe.
The State of MSPs During COVID-19 – Survey Full Results
Infographic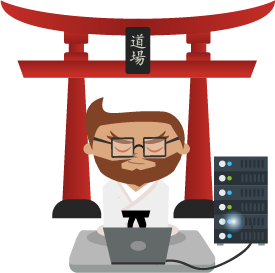 Not a DOJO Member yet?
Join thousands of other IT pros and receive a weekly roundup email with the latest content & updates!