If you're looking to build a Hyper-V cluster for your small to mid-market business, or for a home lab, then this eBook is for you!
We understand that you might feel frustrated working on a tight budget at times, but that doesn't mean there isn't a good selection of hardware to do the job. We've asked our very own Eric Siron to revisit one of our popular eBooks – building a Hyper-V Cluster on a budget.
The build that Eric prepared can be summed up in three points:
Inexpensive and affordable, and runs Hyper-V 2016
Fully functional and extensible system
Can support a two-node cluster of Hyper-V Hosts
All of this can be done for less than $2,500! We've included the parts that Eric used for his build, so be sure to check those out. The eBook also walks you through the whole process of assembling the build, to setting it up – so if you're new to Hyper-V builds this is a great place to start! Get your copy of the eBook here and build a Hyper-V 2016 Cluster!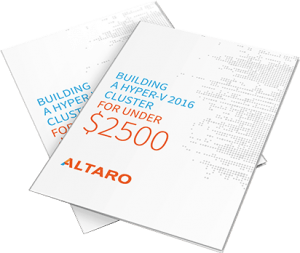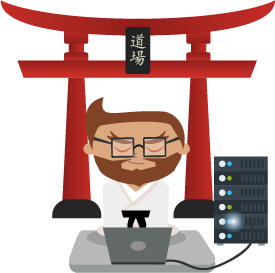 Not a DOJO Member yet?
Join thousands of other IT pros and receive a weekly roundup email with the latest content & updates!