Several weeks ago, you may have followed the Altaro Webinar on "What's new with Microsoft Virtualization in Server vNext". While a lot of good information was provided at said webinar, we weren't able to divulge all of the upcoming capabilities due to some of the material being covered under Microsoft NDA at the time.
Well, the wait is over!
This week I'm in the midst of the Microsoft Ignite conference here in Chicago, and I'd like to share with you a couple of great innovations and new products and features that are coming with the release of Server 2016 and the next generation of the Microsoft Ecosystem.
While I'll be covering each of the below items in more detail in later segments, today's post will serve as list of the newly announced products in the virtualization space specifically, with more details focused on enhancements to Hyper-V coming in a later post.
So let's get on with it.
1. Windows Server 2016 and System Center 2016
Formerly known as Server vNext, the true name of the next generation of Windows Server made its debut on Monday morning during the Microsoft Ignite Keynote. Many people have been concerned over the last year due to the fact that at TechEd 2014, the focus was largely on Microsoft Azure, and there was little to no mention of another on-premise server product. Those concerns can be put to rest. The upcoming Windows Server 2016 is a cloud-ready server OS for the next generation of applications and workloads in our now cloud focused industry. The new capabilities will allow us to provide enhanced scalability and reliability to end users and businesses, while providing the ability to host any workload, anywhere, at any time.
Also announced was the next generation of System Center with the announcement of System Center 2016, which contains additional enhancement for those in the enterprise space and for those looking to host hybrid clouds and services.
Much of the functionality and Innovation of Microsoft Azure has been pulled down, and packaged into Windows Server 2016 and System Center 2016 for use in your on-premise Data Centers.
Microsoft has essentially taken all that they've learned with Azure and baked it into these on-premise products for the world to use. They don't see workloads residing solely in Azure, but on on-premise servers and in service provider datacenters as well, and the next generation of these products is aimed at making that goal a reality.
The System Center 2016 preview release has also been made available and can be found here.
2. Containers
When we're talking about virtualization there has perhaps been no bigger change or innovation than what was announced with Containers. While I won't get into the specifics too much now (since there's enough material to cover multiple posts on the topic), Containers are indeed a game changer.
Containers will allow us to provide further application isolation between the running host and other virtual entities in the environment by placing an application inside a contained environment and not allowing the code to co-mingle. Think of them as virtual machines, but without the additional overhead of an OS running inside of a VM. Microsoft accomplishes this by allowing the containerized application to share the kernel of the running host, while still maintaining separation.
There are two different flavors of Containers, Windows Server Containers, and Hyper-V Containers. Both have close tie-ins with Docker and I'll be providing more detail in an upcoming post.
Containers will provide increased flexibility and a higher level of saturation of workloads inside of our virtualized environments.
More on this great technology coming up in future posts!
3. Nano Server
For the past several years, we've had Windows Server Core available to us, and while very feature rich, Microsoft felt that is was still too bloated for the needs of a Hypervisor and the Cloud OS. The key roles and features provided by Nano Server are simply Hyper-V, Clustering and Storage. Essentially everything you need to run virtualized environments.
*Update*: Other roles/features are being looked at for Nano Server by Microsoft and may be announced at a later date. If this is the case, I'll be sure to update this post at that time.
An interesting quote by Jeffery Snover, who is a Distinguished Engineer with Microsoft, stated that "Nano Server is the most important, most significant change that we've made since Windows NT". This type of statement shows you the backing and trust that Microsoft is putting behind Nano Server, so expect to see much more to come, including an upcoming post right here, specifically about Nano server and its benefits.
4. Azure Stack
As mentioned briefly earlier in this post, Microsoft has learned much during their time with Azure in the last 6 or 7 years. They are now ready to share that knowledge and innovation with those of us who could benefit from it in our on-premise datacenters.
For some time, we've had the Windows Azure Pack available to us, but the Microsoft Azure Stack certainly surpasses it in capabilities. The Windows Azure Pack only provided a subset of the functions of Microsoft Azure, while the Microsoft Azure Stack will provide a true Azure experience in our On-Premise Datacenters, with all the enhancements and capabilities that come with it.
5. Operations Management Suite
Now that we have all these different clouds residing in the public space, or the private datacenter, or maybe even hosted with a service provider, it can become difficult to manage them across so many different platforms. Microsoft has come up with an answer to this with the Operations Management Suite that was announced during the Ignite Keynote.
Operations Management Suite will allow administrators to manage all cloud resources from a single pane of glass. This includes, Microsoft Azure, Amazon AWS, Rackspace, Hyper-V, VMware and more. This solution is really going to become the one stop shop for all hybrid cloud management and will really enhance the industries' management capabilities of the cloud.
Wrap Up
While I covered the high-level enhancements and products announced at Ignite 2015 around virtualization and the cloud, be on the lookout in the coming days for another post detailing some of the new enhancements being rolled out for Hyper-V itself. Lots of exciting stuff to share!
After that we'll really start doing some deep dives into what these new technologies and enhancements mean for you and your organization.
Thanks for reading!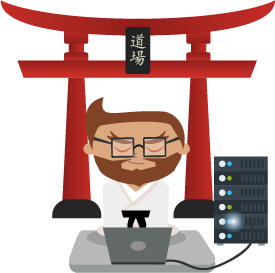 Not a DOJO Member yet?
Join thousands of other IT pros and receive a weekly roundup email with the latest content & updates!