Update: Altaro Backup Software now comes with full 24/7 support across all our products at no extra cost! Our support promise is to be available for all our customer needs round the clock, with a guaranteed 24/7 call response of less than 30 seconds direct to a product expert – no entry-level agents or passing you around. Find out more about our outstanding customer support
If you follow the Altaro Blogs, you may have noticed back in November we went to market with a new product designed to protect Office 365 workloads. This offering has been very positively accepted amongst managed services providers and their customers because it offers a very low cost, hassle-free way of providing backup services for Office 365 mailboxes, attachments, contacts, and calendars. Add on the fact that Altaro provides the cloud storage needed for the solution, and MSPs have had a great simple way to protect customer mail data. MSPs are loving it, but there has been a segment of the market that has been feeling left out…
Altaro Office 365 Backup
I'm happy to announce that by popular demand, we're now bringing these same great features to companies and organizations who don't want to subscribe to an MSP model! Altaro Office 365 Backup offers end-user customers the ability to backup and restore all their company's Office 365 mailboxes as part of an annual subscription. Using our amazingly simple Cloud Management Console, the administrator walks through a simple setup wizard, the desired mailboxes are selected, and backups start occurring automatically to Azure-based storage that Altaro manages and maintains, as part of the service. No infrastructure required for the end customer! This includes 24/7 access to our all-star support team should any issues or questions arise!
The Importance of Office 365 Backup
The importance of having an official backup product for your Office 365 workloads can't be overstated. Many organizations believe that Microsoft is providing backup services for mail hosted in Office 365. Sure, you may have some archival options in the higher O365 licensing tiers, but retention settings are limited, and recovery options are even more limited. Plus, those features don't protect you from things like:
Ransomware (Yes, ransomware can affect O365 mail)
Malicious User Deletions
Deleted mail from extended time ago
And more
To quote our CEO David Vella: "This is where Altaro Office 365 Backup comes in, providing robust backup, recovery, and backup storage and management services that customers can rely on. We've built on our backup expertise and proven track record in the industry to help set Office 365 subscriber's minds at rest."
Start Your Free Trial of Altaro Office 365 Backup
Resellers, consultants and organizations wishing to try Altaro Office 365 Backup can do so for free and with no commitment for 30 days. What are you waiting for?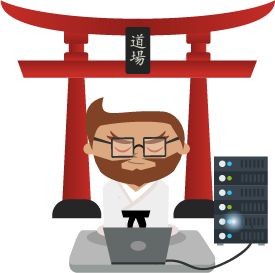 Not a DOJO Member yet?
Join thousands of other IT pros and receive a weekly roundup email with the latest content & updates!