It might seem pretty obvious that bad customers do you no favors in trying to build a healthy bottom line in your managed services practice.  What I find is not as well understood is exactly what, or who is a bad customer?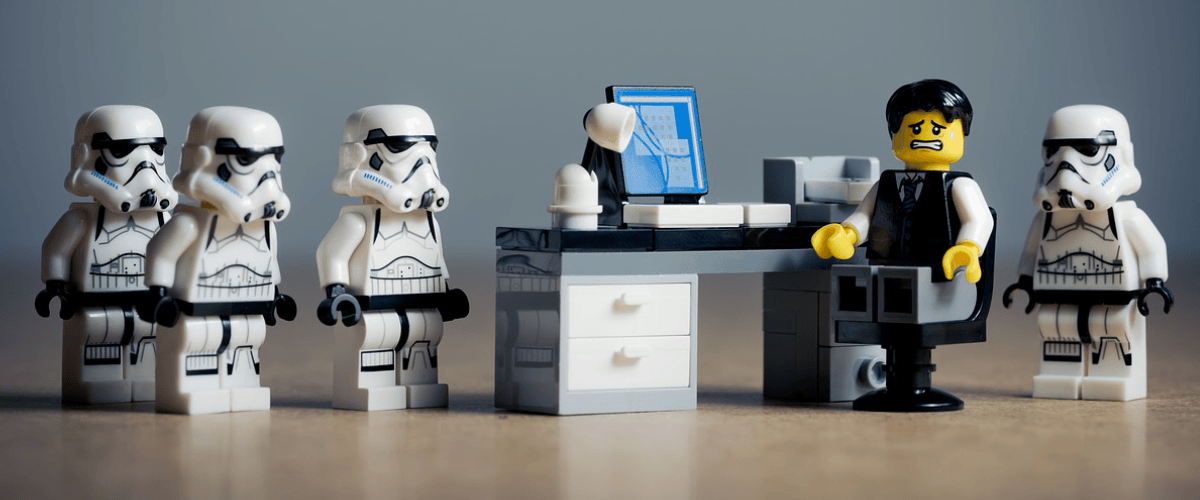 I'm going to focus on those subtle margin killers – the ones you may not even know you serve on a daily basis.  Because let's face it, doing business with some fire-breathing, um, difficult person, with outlandish expectations is a clear no-go. Let's also agree that a client, or potential client, that is floundering in their business will probably not be a good candidate either as they will be unable to implement your recommendations, or, pay you on time. I believe it's important to understand that it is sometimes possible to rehabilitate a bad customer into a good one – not easy and not often, but it's possible. Bad customers tend to fall into the following categories.
Addicted to in-house
Noisy
Reactive
Dumpster fires.
Let's work backward.
Dumpster fires
You may recognize them as the client that is devoid of best practices. Perhaps they recently lost an IT person and they want to just hand IT over to an outside provider with a nice predictable monthly fee. Their IT infrastructure is cobbled together using a variety of manufacturers' equipment, outdated versions of most, if not everything, and no sense of any standard.
These folks may be friendly. You may very much want to help them and bring some order to their chaos. Their business may be very successful, but I would strongly caution you in how you approach this kind of client! If you elect to bring them on a managed services agreement, I would highly recommend you either get a commitment from them to overhaul the IT mess prior to providing managed services, or a steady pace for same. I would also recommend that your SLA's go largely unenforced until they are in compliance for what you direct them to do.
Reactive
The whole premise of managed services is to as much as possible, avoid or minimize reactive support issues. A client that philosophically does not value IT as core or critical to their business nor do they keep pace with the rate of change, will be a frustrating client for you! The real pitfall with this type of client is that at times they will be current (enough) and supportable (enough) to give you a sense that they can be better.
What you will likely find is that your support team and whomever you have managing the client relationship will invest a lot of time to try and influence them to move more steadily toward your standards. That time spent will likely get billed against the fixed price contract you consummated with the client and too often unless there is/was great pain on the part of the client, they are likely to keep your recommendations at arm's length. This means you can look forward to heavy sales/admin time and increased support hours eroding your margins!
Noisy
I don't mean a loud factory. Or a machine shop. I mean support noise. These are the clients that per capita of users involved, they just have more need for your support and attention than they should. They might even be relatively "ok" with respect to the equipment and versions of things in their IT infrastructure. So why then would they be noisy? We find that it often comes down to a line of business application (e.g. ERP, EMR, etc.) or a specific hardware platform. It may even be the general culture within that organization that they are used to a certain style of support or there is a strong "stay in your lane" mentality amongst the employees.
Noisy clients are the ones that the mistake is often made of holding on to for too long. They are not horrible. They're probably good people with a solid business. In the grand scheme of things, you probably feel like they are not *that* bad. I get it – we've had those (and yet still do). Here's what happens. They erode your support capacity – people time on the helpdesk and engineers. By consuming more time, they are keeping you from servicing the other customers properly, or putting a strain on your people to do so. For the 'extra' effort, you are likely chugging along with an effective rate that is far below what you would have if you just had a time and materials agreement with this client.
Finally, remember the noise is a reflection of their users calling in or their systems creating an alert. To them, it's eventually going to be your fault they have to call so much or need so much support! A noisy client, even if they meet all the other "good client" criteria, can erode your margins and your time. To rehabilitate a noisy client takes a firm commitment on their part to ensure their IT infrastructure is solidly employing best practices and their users are trained. If the reality of a poorly written application, outdated platform or say, a balky Internet connection (for those extra rural clients) are unavoidable, then I would recommend you find a graceful exit.
Addicted to In-House
The final client profile I'll share is the client that has, or had, an internal IT person. Even if in this scenario the IT person was not performing well or not particularly liked internally, I have found that many times, organizations have a hard time making the mental shift to there not being a dedicated IT person under the roof every day. This Is not absolute of course, but often enough that they get the #1 spot on my list of bad customer profiles! I find this to be especially true of organizations on the smaller side of SMB (for the sake of this discussion let's say <50 seats).
Even with an outstanding help desk, your work as the MSP-taking-over-for-the-IT-person is cut out for you. We have found some success in a weaning process where we supply some on-site support for a period of time in the first 30-60 days to gradually work them off an on-site addiction to a healthy remotely supportable client. Once weaned, you will likely struggle with them for some time to still want issues to be resolved on-site or for there to be a regular on-site visit (where users will often wait till the on-site engineer gets there and then pile on all their stored-up issues) versus calling the Help Desk.
Wrap-Up
Having now provided you these four main types of likely, bad customers, I'll leave you with some wisdom and encouragement as you look to grow your managed services practice. While certainly no great secret, communication, is key. Underwhelming I know. Communication up front can be the difference between setting the right expectation for that 'addicted-to-internal' client working out and being supportable, or a time suck. Expectations communicated to the dumpster fire client can get you in position to win sizeable projects up front or early in the agreement so that you can get professional services in *and* managed services – or get eaten alive in your managed services agreement. Believe in the value of what you do! Do that, and the clients (and your team) will follow.
Do you have any stories about dealing with a customer like the above? Feel free to share in the comments section below!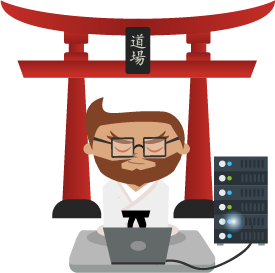 Not a DOJO Member yet?
Join thousands of other IT pros and receive a weekly roundup email with the latest content & updates!