As an inbound marketing professional who works day in and day out with IT businesses, there's one mistake that I see a lot of managed services providers make time and again. Yes, it's true that your services are what make you unique. Nobody does IT the way that you do IT. You're armed with the fanciest, greatest, latest and most modern technology and you want to shout that fact from the rooftops far and wide.
The problem is that nobody cares. Really, they don't.
All of your marketing is built around technology when what it should really be built around is your customer. What do they want to hear? Why do they want to hear it? What really matters to these people?
If you don't know the answers to any of these questions, congratulations – you just figured out why your marketing isn't generating the results you're after. Hope is not lost, however. Building your marketing strategy around your customer is actually a lot more straightforward than you might think. You just have to keep a few key things in mind.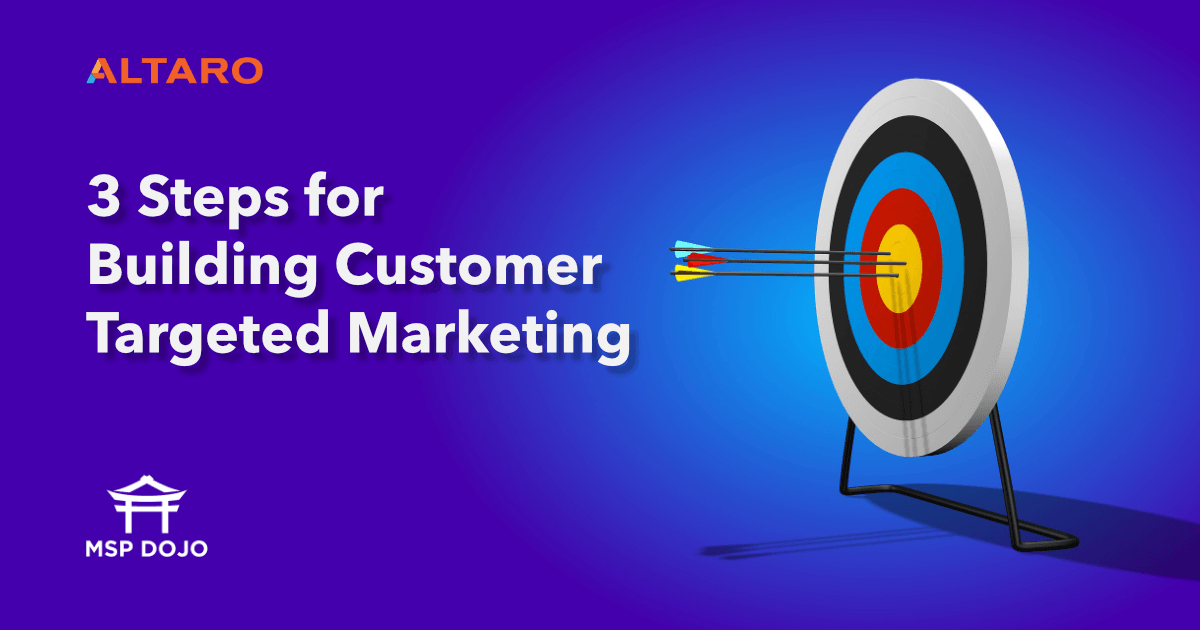 1. Start With Your Buyer Personas
If you want to tell your customers what they themselves want to hear, you need to understand as much about them as possible. Who they are, what they think, what they're worried about, etc. That means buyer personas, whether you like it or not.
Buyer personas are an "old school" technique, sure – but some things are tried but true for a reason. In the case of an MSP, buyer personas help make sure your marketing isn't "flying blind," so to speak. By crafting a fictionalized version of your ideal customer, it gives you something to create towards. It makes sure that your messaging is always moving in the right direction and also helps you determine what *won't* work far more quickly than you would have before.
Buyer personas are incredibly valuable, too. Consider just a few of the benefits that a recent study found that buyer personas bring with them:
A 900% (!) increase in the length of visit to the average site.
A 171% increase in marketing-generated revenue.
An email open rate increase of a massive 111%.
An astounding 100% increase in the total number of pages visited when someone hits your domain.
2. You Can Never Get Too Personal
Another key idea you need to cement in your head right now is the fact that your marketing can never be too personal, particularly when you're already trying to build it around your customer in the first place.
Using the data that your organization already has about your leads and prospects, craft campaigns that are as specific and as direct as humanly possible. Consider even a few of the major benefits of this level of personalization:
3. Understand That Your Customers Are Evolving
Finally and perhaps most importantly, you need to understand that your customers are evolving all the time – which means that as an MSP, your marketing needs to do the same.
Think about it like this: you've started to craft marketing collateral that is customer-centric and that is focused entirely on solving a challenge that a member of your audience is having. You've pulled out all the stops, convinced them that you're the solution and a successful relationship is formed.
Now what?
Now, you need to always be looking forward – what is the NEXT question you can answer or the NEXT problem you can solve? What do your customers need NOW?
Remember that according to Pew Research, B2B buyers, in particular, are getting younger all the time. These people will have very different needs than the generation right before them. What do you have to do TODAY to keep them happy TOMORROW?
It's a never-ending cycle, yes – but one that is absolutely fulfilling in every way provided that you approach it from the right angle.
Make Sure That Your Customer Always Comes First
I for one understand how difficult it can be to sell managed services to the largest audience – particularly when the industry around us is changing all the time. But the problem is that most companies only realize when it's far too late that they're not actually supposed to be selling managed services at all.
How about you? Have you attempted any customer-driven marketing? What was your level of success and how effective was it? Be sure to let us know in the comments section below!
Thanks for reading!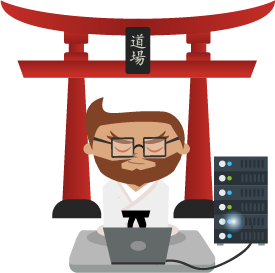 Not a DOJO Member yet?
Join thousands of other IT pros and receive a weekly roundup email with the latest content & updates!