Interview with 'Mr Hyper-V' Ben Armstrong | The SysAdmin DOJO Podcast
This podcast with Ben Armstrong from Microsoft is part two of our interview with him. In the first podcast with Ben we discussed all things Azure Kubernetes Service (AKS) running on Azure Stack HCI. Those that are familiar with Ben though know that he's often closely associated with the development of Hyper-V, and we figured we'd be doing our listeners a disservice by not asking Ben some questions about what's new in Hyper-V!
We talk about some of the new features that Ben feels are most impactful and useful for IT Pros. More importantly, Andy and Ben spend some time talking about the recent Microsoft decision to discontinue future releases of the free Hyper-V Server SKU of Windows Server. For those not aware, Hyper-V Server is/was a free version of Windows Server that contained only the roles and features needed to run virtual machines. It came with no licensing and was often used to run open-source workloads on top of Hyper-V. Ben gives us the behind-the-scenes info that led to the decision to stop releasing future versions of this free SKU.
As Ben says, for those people that want to continue using Hyper-V Server, please keep sending in feedback. The feedback is heard.
Watch webinar (on-demand)
In this episode
What's new in Hyper-V that Ben is really excited – 1:05
Dynamic Processor Compatibility in Hyper-V – 2:43
VM Direct Access to GPUs with Clustering – 6:05
Improvements and ease-of-use improvements to Software Defined Networking – 6:41
Arc Provisioned Virtual Machines – 7:15
Ben's behind the scenes thoughts on the removal of the free Hyper-V Server SKU – 11.04
Episode quotes
I'd be doing our viewers a dis-service by NOT asking you this question
If you're running your apps in Hyper-V, and you care about them, you care about Live Migration
Today if you enable that checkbox it takes you back to the equivalent of a… drum roll… Pentium D!
Story twist… Arc Resource Bridge just happens to be an alternate name for AKS on Prem
Resources for Hyper-V and Azure
Have a question? Want to feedback? Send us a Tweet!

Listen to The SysAdmin DOJO Podcast on your favorite platform. Let us know what you think of it (or how we can improve) by rating or leaving a review!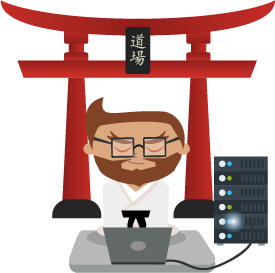 Not a DOJO Member yet?
Join thousands of other IT pros and receive a weekly roundup email with the latest content & updates!