If you haven't come across Ransomware yourself, you probably know someone who has either heard or been affected by some horror stories that can have a series impact on businesses.
We want to help you out.
Ransomware – A Survival Guide will take you through a journey of understanding Ransomware, what it does, and how you can prepare for it.
You'll learn:
What Ransomware is, it's variations, and how it spreads and works
Protection strategies – including the data backup approach
Mitigation when Ransomware hits
The eBook is free to download, just hit the link below and register to receive your copy. We can assure you that this is the most comprehensive information on Ransomware you will find in a single eBook.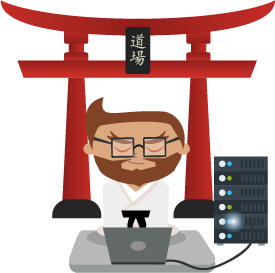 Not a DOJO Member yet?
Join thousands of other IT pros and receive a weekly roundup email with the latest content & updates!