The SysAdmin DOJO Podcast
Training you to be a kick-ass system administrator.
Our goal is simple. We talk with industry experts to provide you with actionable real-world knowledge that will equip you to become the IT black belt within your organization. From virtualization and automation to Microsoft 365 and security and lots more, tune in fortnightly for your dose of the SysAdmin DOJO Podcast.
Say Goodbye to Free Hyper-V
June 21, 2022
38 mins
What is happening to free SKU of Hyper-V? A glance at Hyper-V Server, what's being discontinued and it's best alternatives.
What Does it Mean to Be Cloud-Native?
June 07, 2022
43 mins
What is cloud-native architecture, who it's for, common stumbling blocks and how to navigate them. And ultimately, is it better?
The Importance of The Power Platform with April Dunnam
May 24, 2022
32 mins
Learn about Microsoft Power Platform and its Importance in world of data.
Listen to The SysAdmin DOJO Podcast on your favorite platform. Let us know what you think of it (or how we can improve) by rating or leaving a review!
Don't miss an episode. Subscribe for podcast notifications, and more, on the DOJO.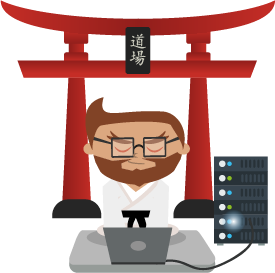 Not a DOJO Member yet?
Join thousands of other IT pros and receive a weekly roundup email with the latest content & updates!