According to members of Microsoft's Hyper-V team, one of the chief design goals of the hypervisor was to make it "knobless". They wanted it to just work without a lot of tuning and balancing on the part of administrators. For the most part, that works out pretty well — once you've deployed. Unfortunately, that doesn't mean you can just drop in the Hyper-V installation DVD, click Next a few times, and end up with a perfectly functioning virtual environment. There are a number of steps that need to be taken when installing Hyper-V, and unless you're in the business of deploying new installations of Hyper-V on a regular basis, you're probably not going to remember them all. Here's a quick checklist of the major points you'll need to address in order to ensure your Hyper-V environment is ready to go.
This checklist assumes you already know what all the terms mean. If you don't, stay tuned (RSS). We'll produce additional posts and publications that will dive deeper. If you can't wait, there is enough information here to get you started.
The Physical Environment
Configure switches (jumbo frames, PortFast or quick initialization, flow control, VLANs, trunk)
SAN: Configure connection parameters for Windows hosts
Hosts: Enable BIOS virtualization options, set NX, configure remote access devices, partition internal storage
Connect cabling
Update BIOS, firmware, etc. for all hardware
Document all of the above
Perform stress/burn-in testing
The Logical Design
Determine host name(s), cluster name, if any
Determine IP ranges

Management Network
iSCSI Network (if any)
Cluster Network (if clustering)
LiveMigration Network (if clustering)
CSV Network (if any)

Determine IP addresses for individual hosts and devices in above networks
Install and Configure Hyper-V
Prepare host as desired (RAID configuration, hard drive partitioning, etc.)
Install Windows Server 2008 R2 or Hyper-V R2
Install hardware drivers and vendor tools
Connect to SAN, if any
Install Windows features and support software
Set up virtual network(s)
Document configuration
Build Cluster (if any)
Repeat Hyper-V installation for each cluster member
Create cluster, connect each node
Run validation tool and permanently save results
Build CSVs
Prepare Management Environment
Configure remote management settings (firewall, etc.)
Install and/or configure RSAT
If using SCVMM, designate machine and install server component; install agents and consoles
Post-Installation and Testing
Bring configuration and tools to desired patch levels
Build a virtual machine for testing purposes
Validate successful LiveMigration (if applicable)
Change ownership of CSVs and other cluster resources (if applicable)
Test virtual machine backup and restore
Document patch levels and testing date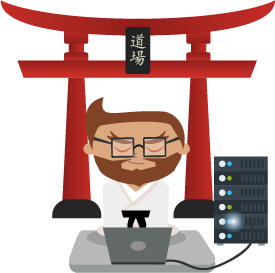 Not a DOJO Member yet?
Join thousands of other IT pros and receive a weekly roundup email with the latest content & updates!