Atlanta, US, 27th September 2016
Altaro appoints Eric Krauss as Vice President of Sales – Americas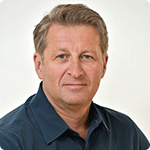 Leader in Virtualization backup software for Microsoft Hyper-V and VMware seeks continued growth in the Americas.
Altaro, a pioneer in virtualization backup solutions for Microsoft Hyper-V and VMware, has named Eric Krauss as Vice President of Sales for the Americas. Eric will be responsible for executing Altaro's sales strategy, focusing on accelerating its continued growth in the Americas and developing strategic channel partnerships.
"With a significant portion of our 30,000 customers from the Americas, we felt that the time was right to invest in our US operations by appointing a seasoned sales professional with a proven track record of commercial success." commented Co-founder and VP of WW Sales & Marketing Stephen Chetcuti Bonavita.
Eric joins Altaro Software from Imation Corp, where in 2012 he was appointed Director of Channel Sales and Business Development for the Mobile Security Group, with responsibility for defining their go-to-market channel strategy for the Americas, as well as setting up strategic partnerships with Microsoft Corp. and IBM Global Services. Prior to Imation, he joined BlockMaster Security in 2009 as Vice President of Sales and Business Development to run the Americas and APAC regions, executing multiple strategic partnerships resulting in a subsequent technology acquisition.
In addition, Eric has held Sr. Sales Management, Channel and Business Development positions at several successful start-up and public companies including SanDisk, SecureWave, WatchGuard Technologies and Standard Microsystems Corp. Eric brings more than 25 years of channel and business development experience providing programs, strategy, enablement and operations to technology companies.
"The Americas is an important and growing market, and I'm thrilled to be joining Altaro at such an opportune time for the company. I look forward to developing new relationships with partners across the region, as we expand and invest in this market." said Krauss.
"Altaro's ability to bring state-of-the-art back-up technology for Microsoft Hyper-V and VMware virtualized environments that are both affordable and easy to use sets them apart. If you are a department or organization with 1,000 users or less and struggling with your back-up strategy, then you definitely need to talk to Altaro," he added.
Press Contacts
Contact marketing@altaro.com.
About Altaro
Altaro is a fast-growing developer of Altaro VM Backup, an easy to use backup and recovery solution built specifically for small and mid-market businesses with up to 50 servers and is trusted by over 30,000 customers worldwide. Altaro has grown rapidly over the years with their flagship solution Altaro VM Backup, which gained traction as the natural choice for Hyper-V and VMware VM backups.
For more information on Altaro VM Backup, please visit ://www.altaro.com/vm-backup/ or contact info@altaro.com.