Windows Server 2019 has been out for roughly 6 months now, and with the obligatory (for many MSPs) grace period out of the way, many MSPs are finally starting to put 2019 into production. While this is good news, I do find that most MSPs simply rip and replace, and keep things exactly the way they are, just with the newer version OS. Looking at or using new/improved features often gets pushed to the side in the quest to simply bring customers up to the latest version. This guide will break down the essential features of Windows Server 2019 that every MSP should be using.
Windows Server 2019 includes A LOT of enhancements and fixes. Microsoft focused their efforts on many different items, but when I start thinking about this release through the prism of a service provider I start thinking about what features are most valuable to those organizations, and ultimately their customers.
Note: If you run or manage virtual environments that have one or more physical machines or legacy servers that have not been virtualised you can now use Altaro Physical Server Backup to protect these physical machines and keep them safe. Altaro Physical Server Backup is a free server backup software solution created to satisfy this need, with the added bonus that it's free. Download Altaro Physical Server Backup
Below I've put together a list of 4 Windows Server 2019 features that every MSP should be using, and my reasoning why. Let's take a look!
1. System Insights
Predictive analytics is something that is immensely useful for MSPs. You want to know when your customers are going to run tight on resources, so you can proactively respond to that need. Yes, your RMM platform may provide this function somewhat, but those types of applications usually depend on things like internet connectivity, and centralized repositories for logs…etc. System Insights runs and stores its data 100% locally. This allows it to continue working even if there is a network outage.
Additionally, System Insights is included with Windows Server, so even though young-in-the-tooth MSPs who may not have an RMM platform yet, can take advantage of what it has to offer.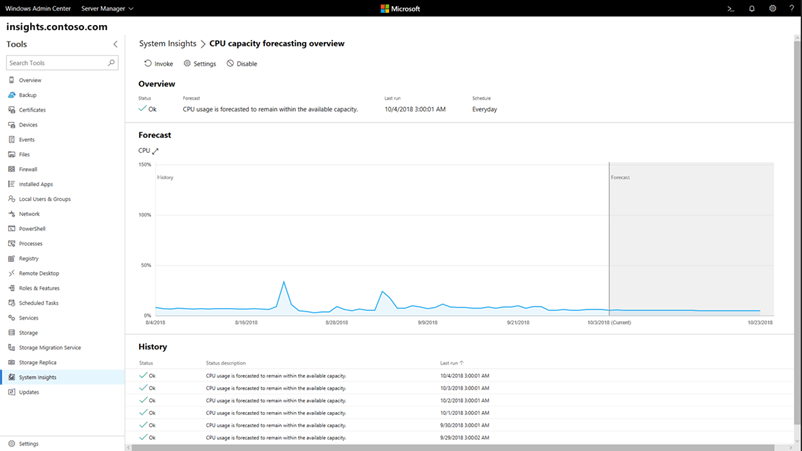 Figure 1: System Insights CPU Forecasting – Photo from docs.microsoft.com

Note: Currently System Insights is available in the Windows Server 2019 Insider Preview Build
Additional information on system insights can be found here.
2. Server Core App Compatibility Feature on Demand
I've been a huge fan of Windows Server Core since it first came out in the Server 2008 R2 Days. I come from a Linux background so the idea of having a Windows Server with just the components I needed installed was wildly appealing. While I've continued to push that idea, I find that many MSPs still aren't onboard with the idea. There are many reasons why. Mainly it comes down to supportability. While an MSPs senior engineers may be comfortable managing stuff from the command line, Level 1 and 2 technicians may not be. Sure, you can manage the box remotely, but not everyone knows how to troubleshoot connectivity solely from the command line. This is where the Server Core App Compatibility Feature on Demand comes into play.
Sure, it's a mouthful to say, and it's not readily apparent by its name what it does, but this is a tool worth looking at. Essentially this adds some of the underlying UI prereqs to Windows Server Core without installing the full-blown desktop experience. Now you can run tools like:
Microsoft Management Console
PerfMon
Device Manager
Disk Management
Cluster Manager
Etc…etc.
The enables your team to have better local management of Windows Server Core without having to install too much extra on the endpoint itself.
More information on how to install this feature can be found here.
3. Storage Migration Service
Windows Server 2008/R2 End of life is fast approaching and MSPs are still scrambling to get customers migrated off of the OS. For many MSPs, doing the migration isn't simple. It involves data transfer and potential downtime, along with finer details like DNS changes, device map changes….etc.
The Storage Migration Service is a new service in Windows Server 2019 that is accessed via Windows Admin Center. This tool is designed to assist in migrating data from older server to new ones, and the best part is it's included at no extra cost! It even works with operating systems as old as Windows Server 2003. Yes, that's is not a typo. Windows Server 2003 is a supported OS for migration with the Storage Migration Service.
If you'd like a bit more information or even a short Demo on this service, I conducted a webinar a short while that that included a demo of the Storage Migration Service.
4. Storage Spaces Direct
For the last item on our list today we'll be talking about Storage Spaces Direct (or S2D for short). S2D is a Hyper-Converged Infrastructure offering in the Windows Server Stack. For those that aren't aware, Hyperconverged Infrastructure (of HCI for short) is a method of running compute and storage within the same cluster node. This cuts down on the amount of hardware needed and allows you to scale storage and compute at the same time while using cheaper commodity hardware.
Many MSPs will scoff at the suggestion of using S2D over a traditional SAN vendor such as EMC or NetApp but pause to consider how much those SAN vendors have cost you over the years. Storage isn't cheap, and it gets eaten REALLY fast in most cases. Many smaller MSP customers can't afford a traditional SAN. S2D is one option for closing that gap.
Additionally, the performance capabilities of S2D have gotten quite good in the past few years, and the management experience has improved dramatically. 3 years ago, I would have told you S2D wasn't ready for prime-time. Now I'd give you a much different answer.
If you've looked at S2D in the past and discarded the notion, I would highly recommend you reconsider today. The offering has become quite mature and is highly scalable.
Wrap-Up
By no means is this a full list of new features in Windows Server 2019. Again, I feel that the ones listed here simply have more value to MSPs specifically than others. Using these new tools and sticking with the trends in the industry will allow you to keep a leg up on your competition and stay competitive in the MSP market in the days to come.
What about you? What are your thoughts on this list? Have you used any of these features to date? We'd love to hear if you have! Let us know in the comments section below!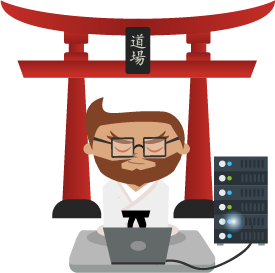 Not a DOJO Member yet?
Join thousands of other IT pros and receive a weekly roundup email with the latest content & updates!