How do IT professionals and businesses use the email security features of Microsoft 365? Do MSPs feel safe using these features? Do they think they're useful?
We're running a survey to find the answers to these questions, and you can help us by taking a few minutes to fill it out.
These surveys are critical because they help us, and you, understand how IT professionals use Microsoft 365 in practice, rather than theory. Being an IT professional can be a lonely endeavor, so by running surveys that poll the industry from time to time we can give you an insight into how others are doing, too.
If you take the time to read the numbers well (we'll publish the full results as well as our interpretation) you can find out whether the issues you're facing are just affecting you or if they're a common thread in the industry.
For this edition of our survey, we're focusing on the email security features of Microsoft 365. A lot of IT admins and managed service professionals work with services and tools from Microsoft, so we're trying to understand:
Which email security features provided by Microsoft 365 are actually being used by businesses and why

Whether Multi-Factor Authentication is seeing widespread use across businesses

Whether businesses trust that Microsoft 365 is keeping them safe from security breaches

Whether security breaches affect the uptake of security features that may have otherwise not been used
As a final bonus, IT professionals who take part in the survey are automatically in with a chance to win a DJI Mini 2 drone worth $449!
Take part in the Survey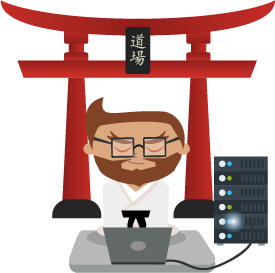 Not a DOJO Member yet?
Join thousands of other IT pros and receive a weekly roundup email with the latest content & updates!