Windows Server 2012 R2 introduced a feature called "Automatic Virtual Machine Activation" (AVMA). Based on the number of questions that I've seen and fielded about it, I'd say that it's been quite popular. Windows Server 2016 has carried this feature forward.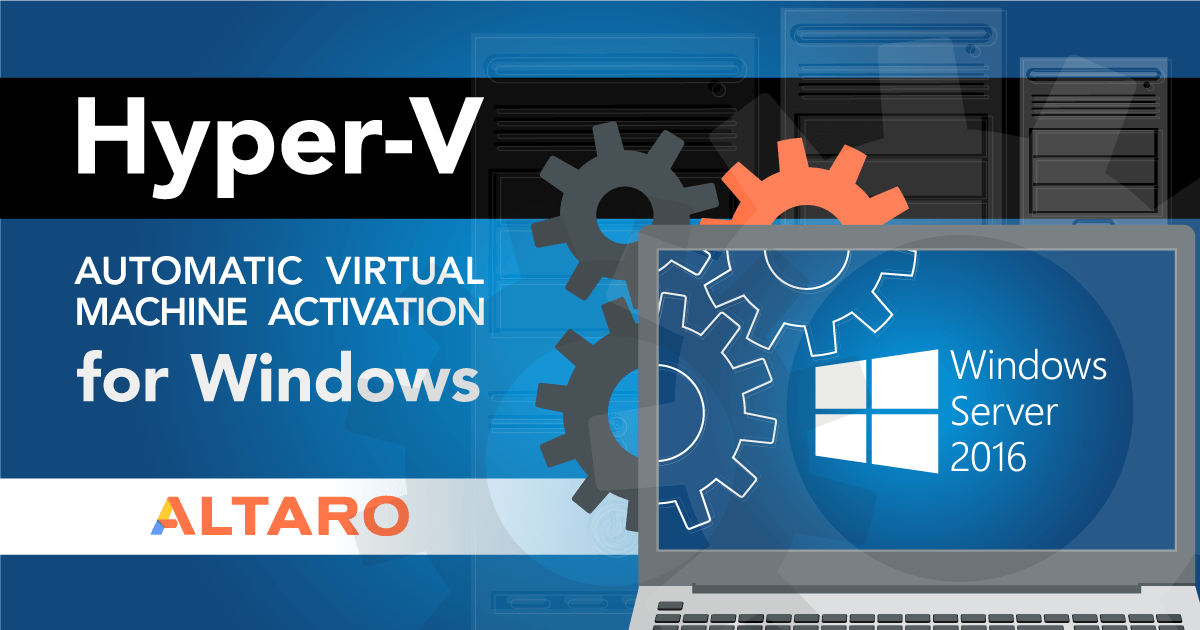 What is Automatic Virtual Machine Activation?
Automatic Virtual Machine Activation is a feature that handles the activation process for an instance of Windows Server inside a Hyper-V virtual machine so it does not need to directly contact any other system to activate the Windows Server instance.
AVMA is engineered to digitally facilitate the guest virtualization rights allowance of the Windows Server Datacenter license. If the physical host is properly licensed to run Windows Server Datacenter, then any number of virtual instances running the same or a lower edition and the same or earlier version of Windows Server is included.
[thrive_leads id='16356′]
What are the Requirements for Automatic Virtual Machine Activation?
You must have a Datacenter Edition of Windows Server 2012 R2 or Windows 2016 installed as the management operating system with the Hyper-V role enabled. AVMA is a feature of the operating system, not Hyper-V itself.
Which Guest Operating Systems are Eligible for Automatic Virtual Machine Activation?
There are a few rules that dictate which guests are covered by AVMA:
Only Windows Server guests are covered by AVMA. No desktop operating systems are covered by any Windows Server guest virtualization right, so AVMA will not activate them.
AVMA does not work for guests prior to Windows Server 2012 R2, even though 2008, 2008 R2, and 2012 are still within their support windows and eligible for the guest virtualization rights offered by 2012 R2 and 2016.
AVMA does not cover Windows Server Foundation 2012 R2 because it is not covered under the Datacenter rights. There is no Foundation edition of Windows Server 2016.
AVMA in 2012 R2 will not activate any edition of Windows Server 2016.
It might be simpler with tabular data. To keep the table simple, any operating system not shown is not eligible for AVMA:
Windows Server 2012 R2
will activate
Windows Server 2016
will activate
Windows Server 2012 R2 Essentials Edition>
Windows Server 2012 R2 Standard Edition
Windows Server 2012 R2 Datacenter Edition
Windows Server 2016 Essentials Edition
Windows Server 2016 Standard Edition
Windows Server 2016 Datacenter Edition
How Does AVMA Work?
AVMA is always running on every Windows Server Datacenter installation with Hyper-V; there's nothing that you need to do. There are several components that work together to facilitate AVMA, and they are all automatic.
Windows Server Datacenter Edition, as the management operating system, hosts a feature that monitors all virtual machines.
The Integration Services include a Windows driver that implements most important parts of the guest-side functionality:
Virtual machines report their status up to the host via key-value pair exchange. You can use my KVP script set to view this information:
The KVP data is only for reporting purposes. Overriding this information on a virtual machine running as a guest on Hyper-V Server or a Standard Edition of Windows Server will not cause a virtual machine to become activated, and any manual modifications will be reset the next time the guest's KVP service starts.
How Do I Configure a Virtual Machine for AVMA?
There is no true "configuration" for the virtual machine. When prompted for a license key, you simply give it the key that matches the operating system of the virtual machine.
| Guest Operating System | Key |
| --- | --- |
| Windows Server 2012 R2 Essentials | K2XGM-NMBT3-2R6Q8-WF2FK-P36R2 |
| Windows Server 2012 R2 Standard | DBGBW-NPF86-BJVTX-K3WKJ-MTB6V |
| Windows Server 2012 R2 Datacenter | Y4TGP-NPTV9-HTC2H-7MGQ3-DV4TW |
| Windows Server 2016 Essentials | B4YNW-62DX9-W8V6M-82649-MHBKQ |
| Windows Server 2016 Standard | C3RCX-M6NRP-6CXC9-TW2F2-4RHYD |
| Windows Server 2016 Datacenter | TMJ3Y-NTRTM-FJYXT-T22BY-CWG3J |
These keys will be accepted by any operating system instance with a corresponding version and edition, but if they do not detect the AVMA mechanism, they will transition to unlicensed mode.
[thrive_leads id='17165′]
How Do Migrations Affect AVMA?
The part of licensing that people seem to struggle the most with is that the virtual machine and its operating system instance are not licensed. Only the host hardware is licensed. If you relocate a virtual machine licensed under AVMA, it must be to a host that is also running Datacenter Edition. Otherwise, the virtual instance will eventually slip into an unlicensed state and begin shutting down every hour. You do have the option to replace the virtual machine's license key with a non-AVMA key at any time.
How Is the Legal Status of Licensing Affected by AVMA and Vice Versa?
AVMA is simply a technological assistant to deal with licensing. It does not convey any guest virtualization rights that are not legally granted through a legitimate licensing purchase. The inability to use AVMA, such as when using a non-Microsoft hypervisor or Hyper-V Server, does not reduce any guest virtualization rights that you legally acquire with a purchase of the necessary Datacenter licenses. If you cannot use AVMA, you can still use MAK or KMS keys or Active Directory-based activation.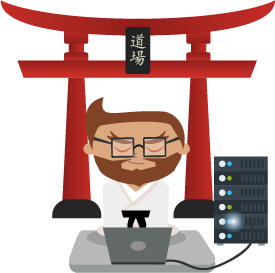 Not a DOJO Member yet?
Join thousands of other IT pros and receive a weekly roundup email with the latest content & updates!