Welcome back everyone for Part 2 of our series on hosting an Altaro Offsite Server in Microsoft Azure! In Part 1 we covered the planning and pricing aspects of placing an Altaro Offsite Server in Microsoft Azure. While that post was light on the technical how to, this post is absolutely filled with it!
Below you'll find a video that walks through the entire process from beginning to end. In this video we'll be doing the following:
Provision a new 2012 R2 virtual machine inside of Azure
Configure Azure Security Group port settings
Define External DNS settings
RDP into the new server and install the Altaro Offsite Server software.
Attach a 1TB virtual data disk to the VM
Configure a new Altaro Offsite Server user account and attach the virtual disk from step 5.
Log into the on-premises instance of Altaro VM Backup and define a new offsite backup location.
Once these steps are complete, you'll have a good starting offsite server to vault your backups too. I would like to note however, that for the purposes of this demo, it is assumed that you have no more than 1TBs worth of data to vault offsite. Microsoft Azure imposes a hard 1TB size limitation on virtual hard disks, and while there are ways around this limitation, they are outside the scope of the basic installation and setup instructions included in this post. I will be covering those situations in the next part of this series. Outside of that, the installation instructions covered here, are the same regardless.
The process is fairly straight forward, and I've done it in a way that doesn't require a full understanding of Azure for this to work. However, I highly encourage you to take the time to learn about how Azure functions. With that said, lets get to the video!
As you can see, the process really isn't that difficult once it's broken down. If you have any follow up questions of need clarification on anything, feel free to let me know in the comments section below, and stay tuned for more advanced scenarios coming up next in this series!
Thanks for reading!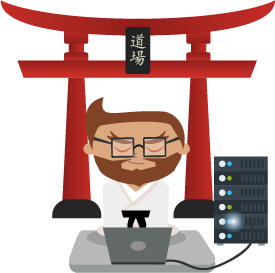 Not a DOJO Member yet?
Join thousands of other IT pros and receive a weekly roundup email with the latest content & updates!