Happy System Administrator Appreciation Day!
Fellow SysAdmins, hello to you all! Today is the day the world shows its appreciation for all the hard work you guys and gals do all year round to keep everything running smoothly. System administrators are the true unsung heroes of any business, keeping disaster at bay every day. Without you, where would the world be? A complete mess, that's where. So to celebrate your invaluable contribution to planet Earth, we've got something special for you!
If you haven't already entered, we're running a fantastic competitionfor you to commemorate SysAdmin Day 2017, which ends on 4th August. It's free to enter and you could win a Nintendo Switch! Interested? Of course you are! Just follow the simple steps below for the chance to win!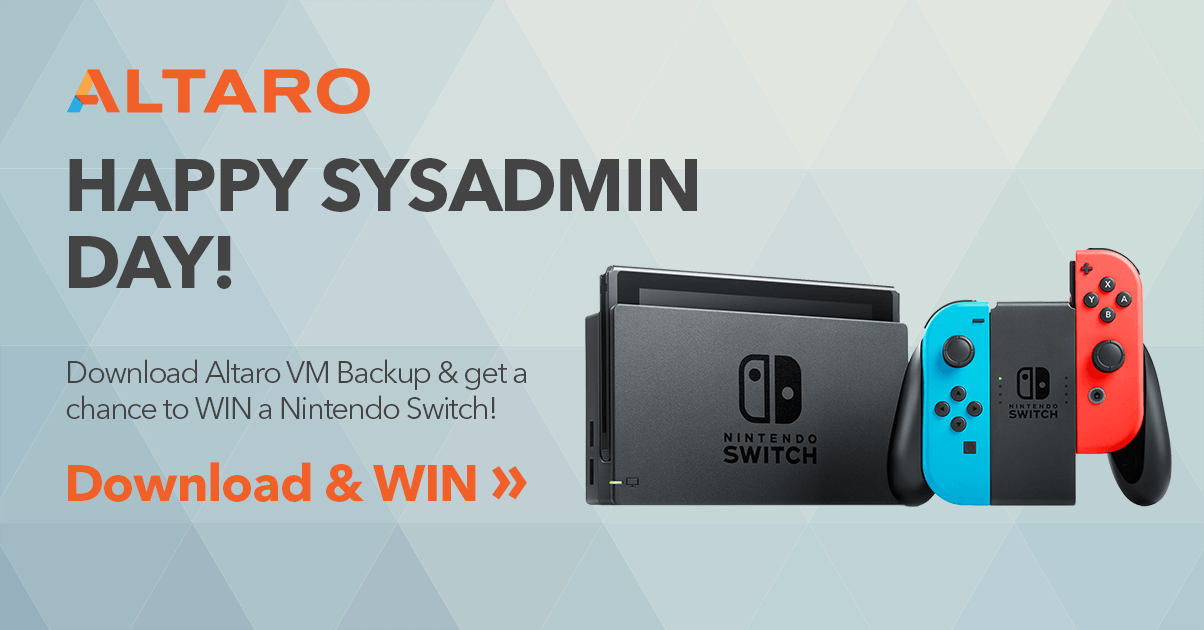 Here's how to join the contest:
Install Altaro VM Backup (will take less than 10 minutes)
Send a screenshot of the main dashboard view of your running copy of Altaro VM Backup. Screenshots are to be emailed to contest@altaro.com by not later than 4th August 2017
All valid entries will be eligible for the final draw to win a Nintendo Switch
Contest entries will be accepted until 4th August 2017. So make sure you download today!
Got some questions about this contest or Altaro? Feel free to reach out to sam.perry@altaro.com

Good Luck!